This page is dedicated to fond and fun memories of my life. I hope you enjoy looking.

This Website is best viewed with a large monitor with a wide screen.


My Solicitor's graduation ceremony, known as 'being called to the roll', held at the Law Society, Chancery Lane, London, 2004. Talk about being called to the roll, I look like one! I was huge in 2004!!! Look who ate all the dim sum!!! Thank goodness I'm skinny again.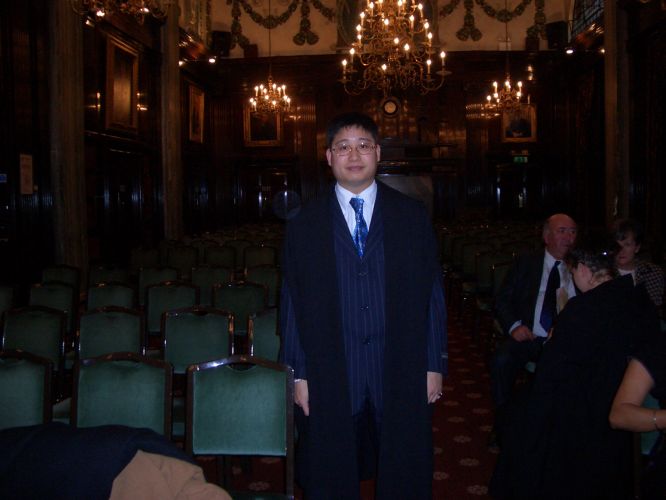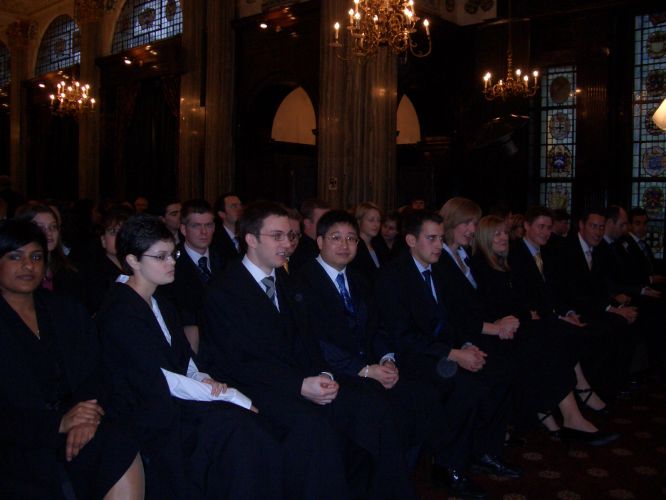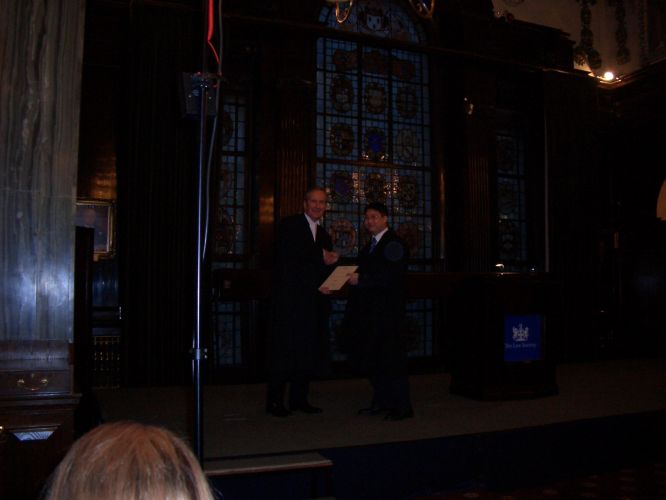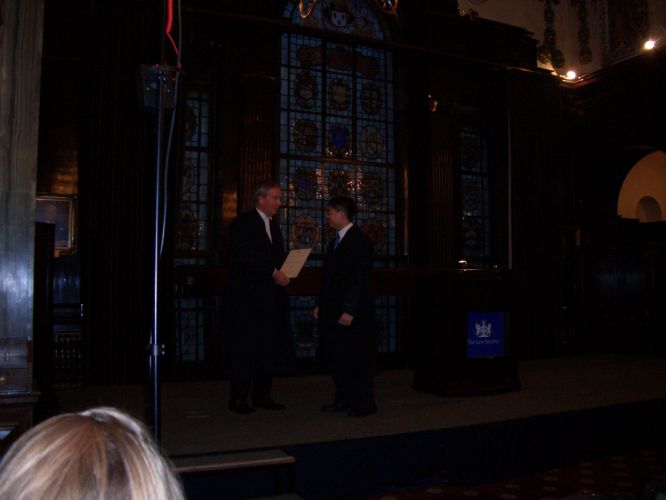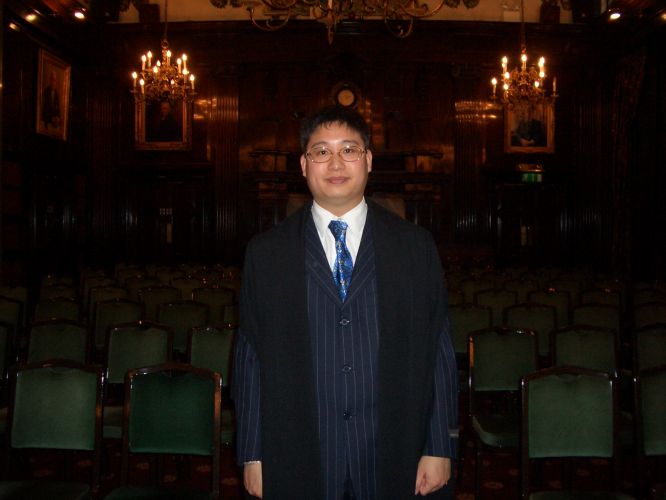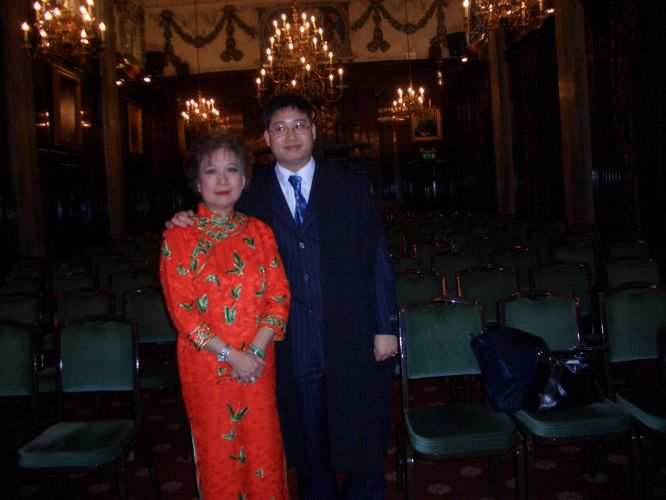 My Masters Degree conferring ceremony at the University of Oxford. It was a lovely day, and my best friend Shelley White had her graduation for the Bathcelor of Civil Law Degree at the same time. It was lunch at St Peter's college, then the Degree Ceremony at the Sheldonian Theatre.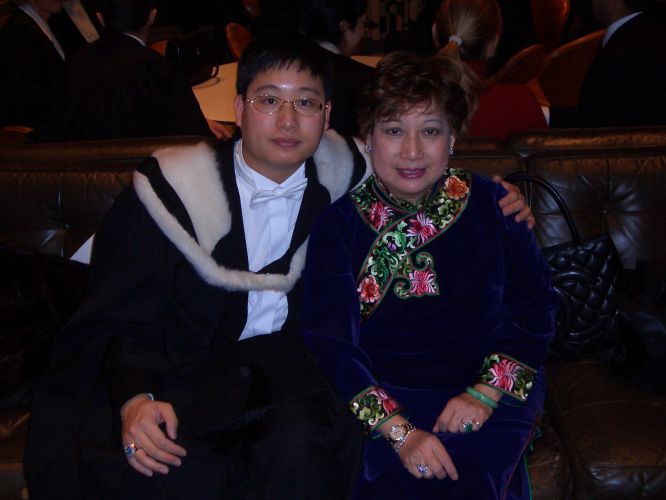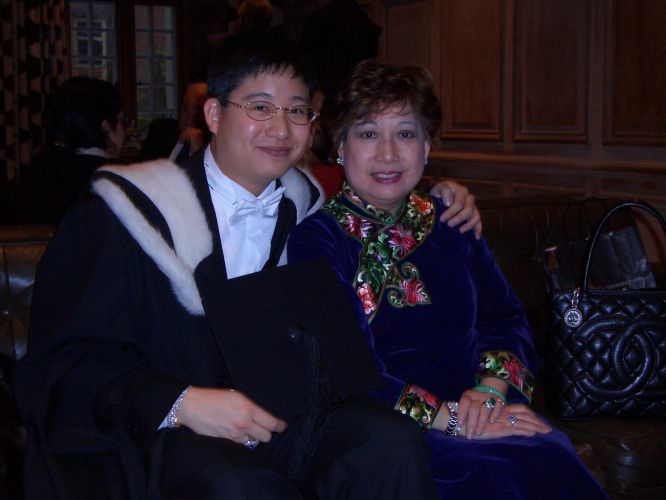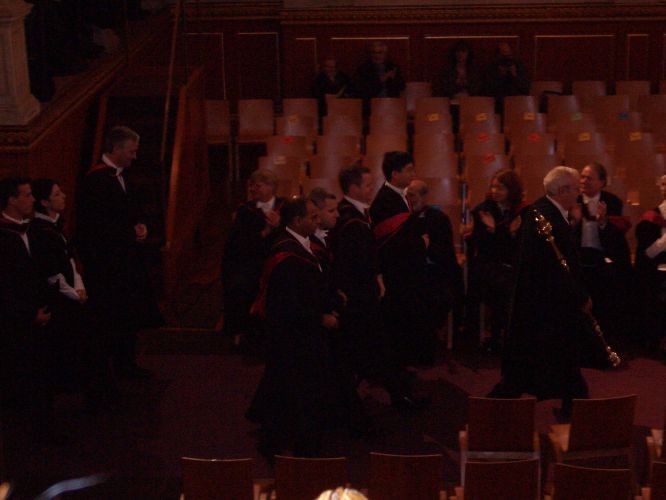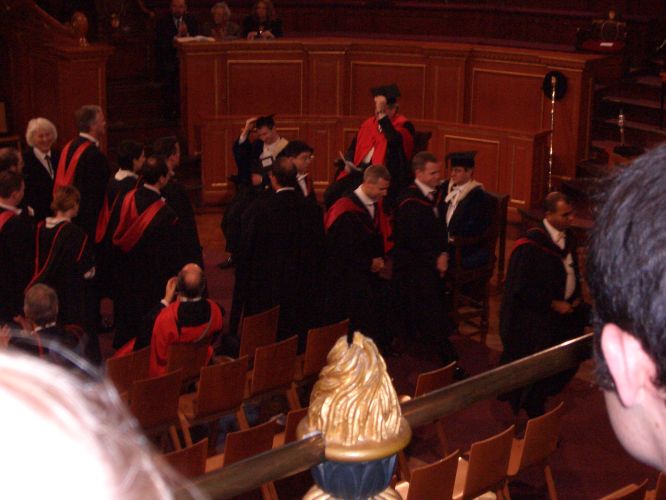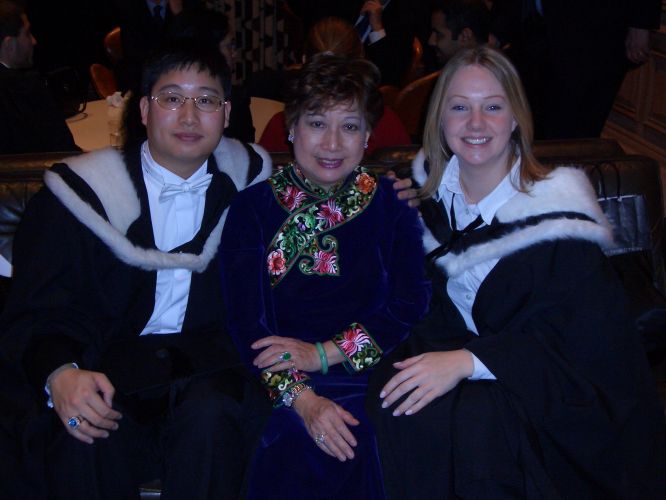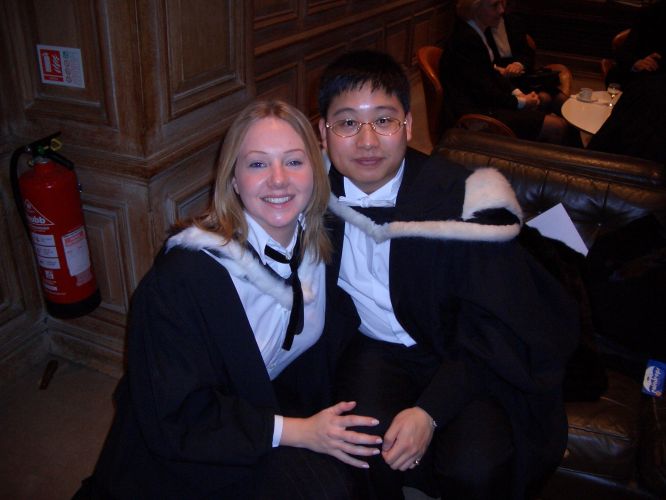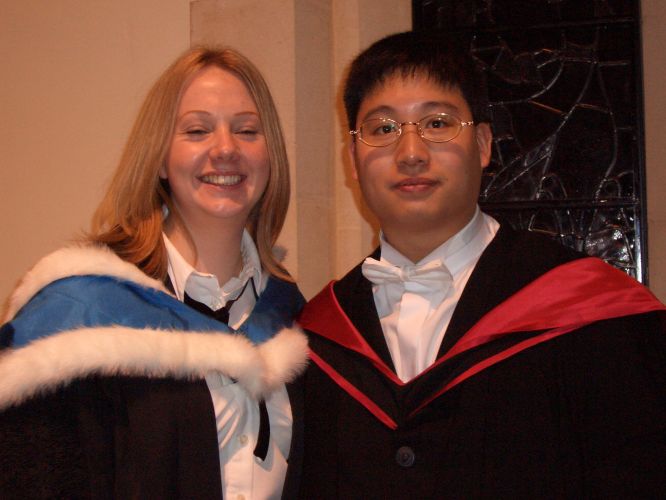 My BA Hons Music Degree Graduation photos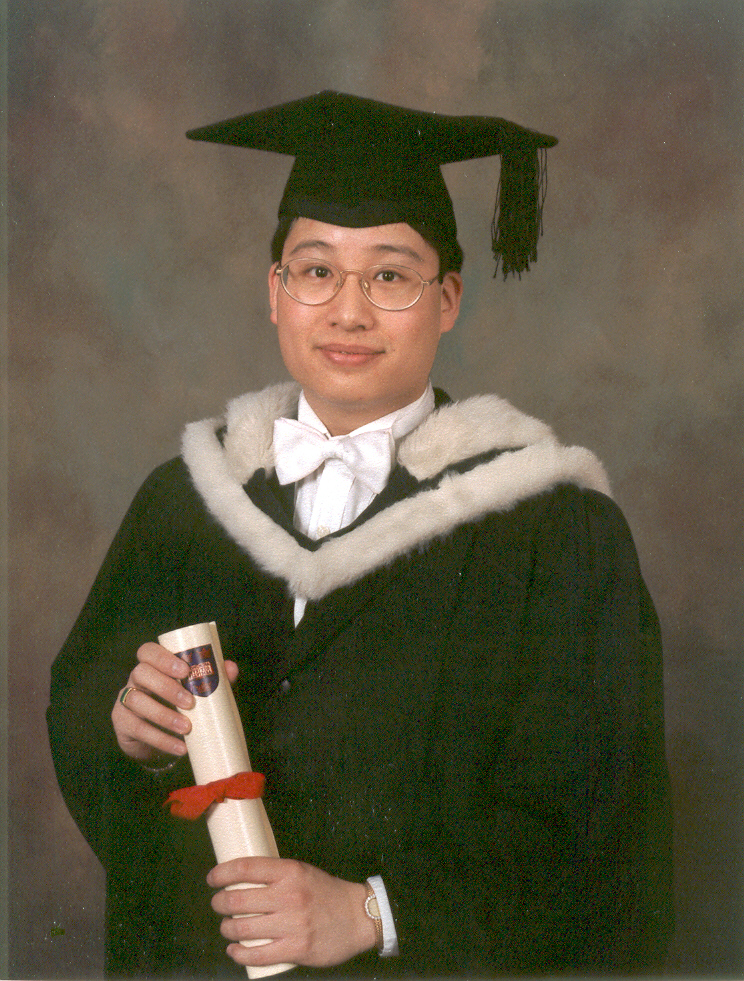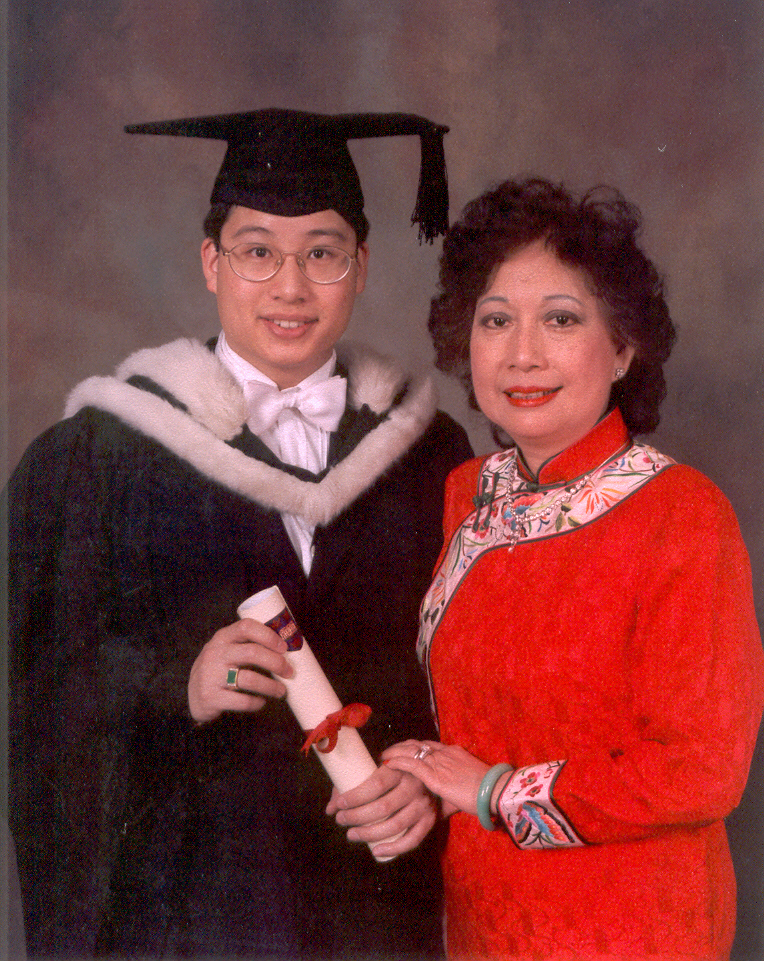 Matriculation Day, first year at St Peter's College, University of Oxford. To become a member of Oxford University you must be matriculated. The ceremony takes place in the Sheldonian Theatre.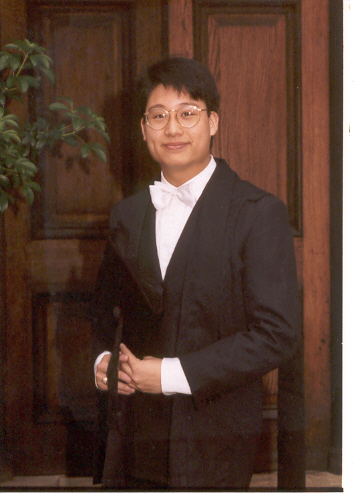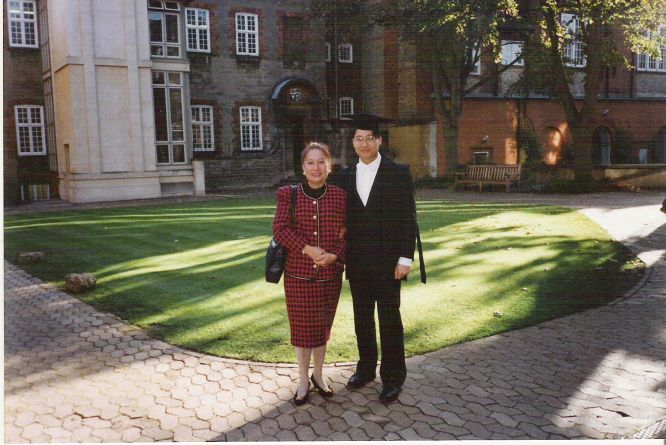 University days! Eating out was my favourite hobby. Here I am with Mummy (at Bella Pasta Oxford); with Jackie Leong and Stephanie Liang (Hagen Daz Oxford); with Biranda Ford (at Mortons in the covered Market, Oxford); with Chizu Sato for dim sum (at Liason, Oxford)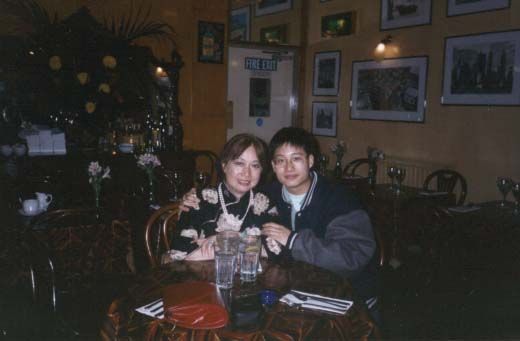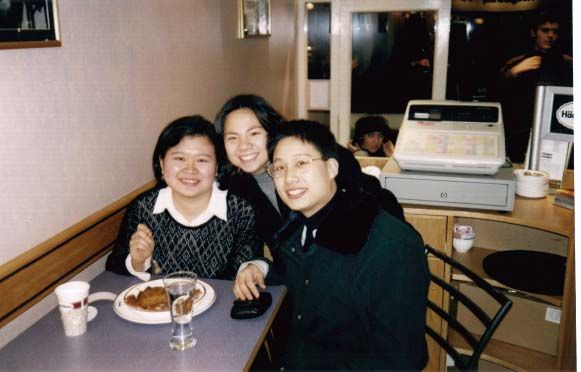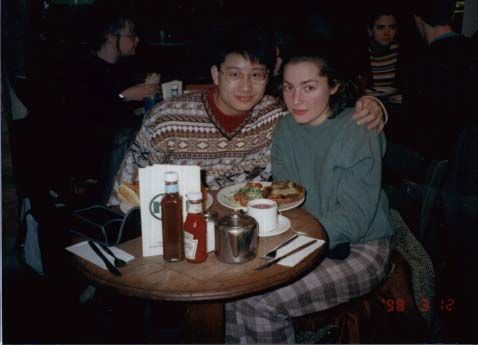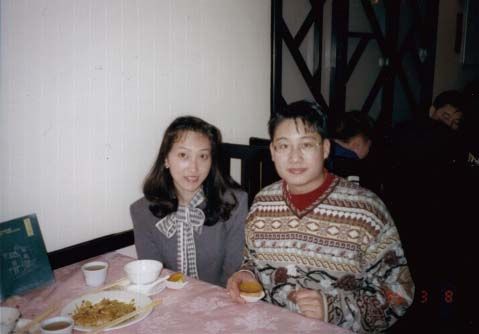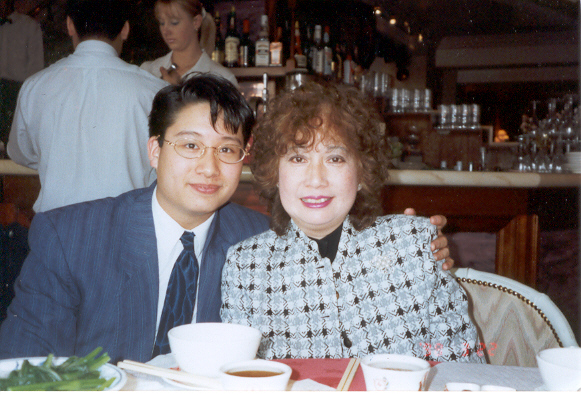 Trip to Hong Kong, Aunty Eva's Birthday (Aunty Eva, Keith ("Sai Lo") and Kristen ("Ka Jie"))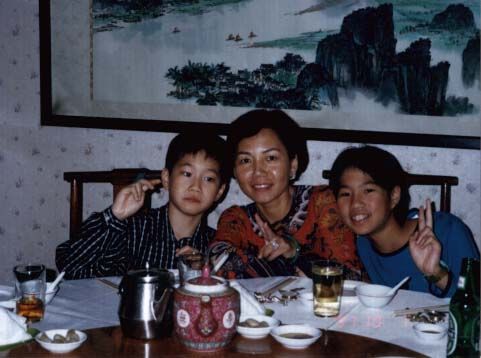 Playing on the Balcony of Uncle Norman's house in San Francisco 1995. It was such a nice sunny day for Mendelssohn concerto!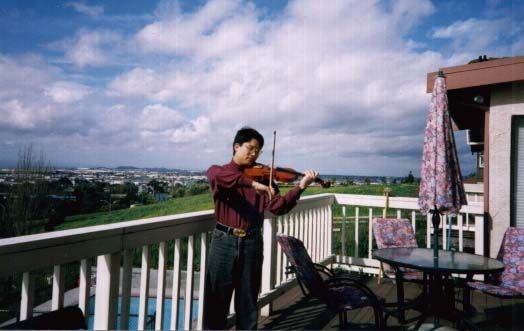 Charity Concert I held in 1998 at Thorpe Bay and Shoeburyness Baptist Church to raise funds for the Friars Baptist Church building project. It was an evening when I conducted a choir, did a violin recital, and played piano trio chamber music with friends Cora Adcock and Anne Griggs.The choir sang music by Bach, Mozart and John Rutter; My violin recital consisted of works by Bach, Handel, Paradies, Veracini, Brahms, Massenet, Elgar,Rachmaninoff and Bartok; We played piano trios by Beethoven, Arensky, and Rowley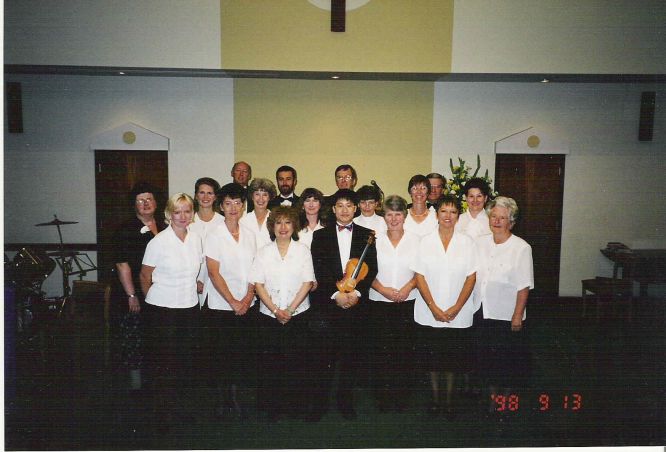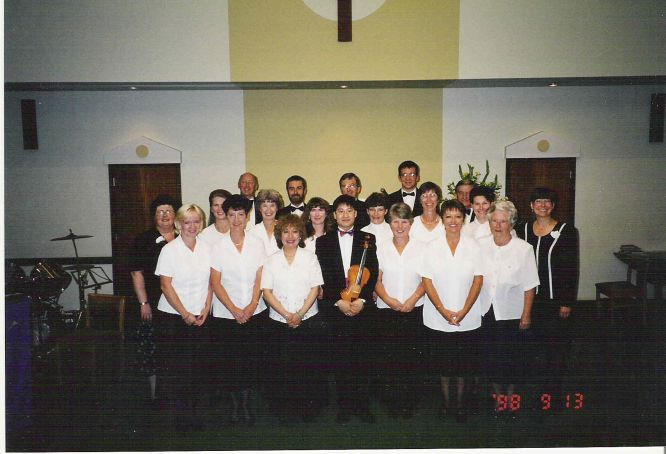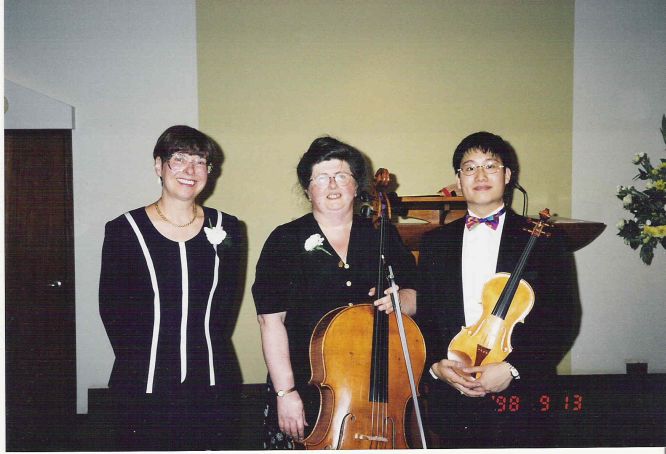 Jena's Kung Fu - totally posed for, I don't know any Kung Fu! Aunty Ching Ching who is a Kung Fu expert made all the poses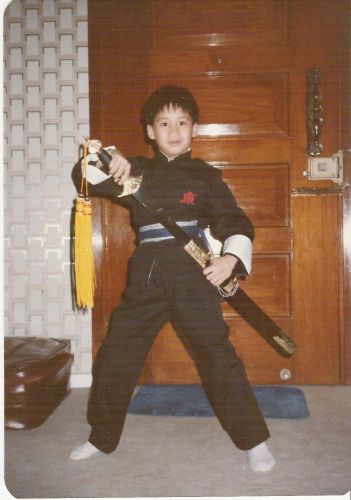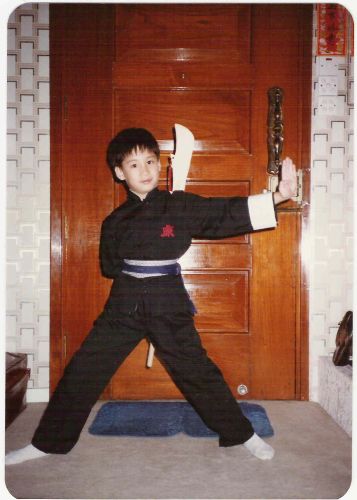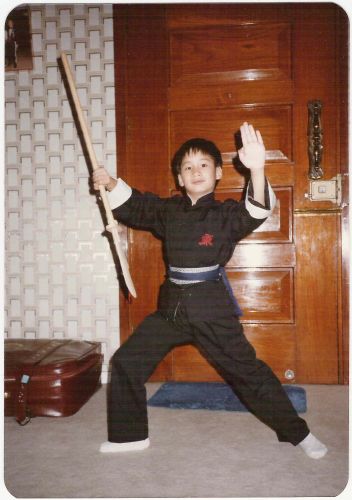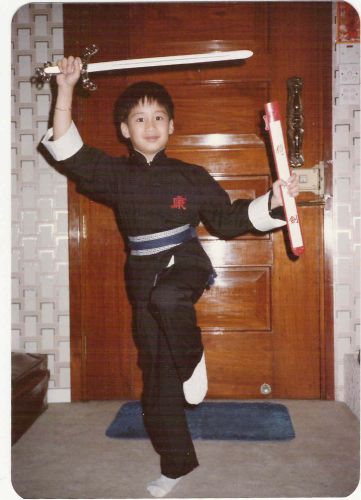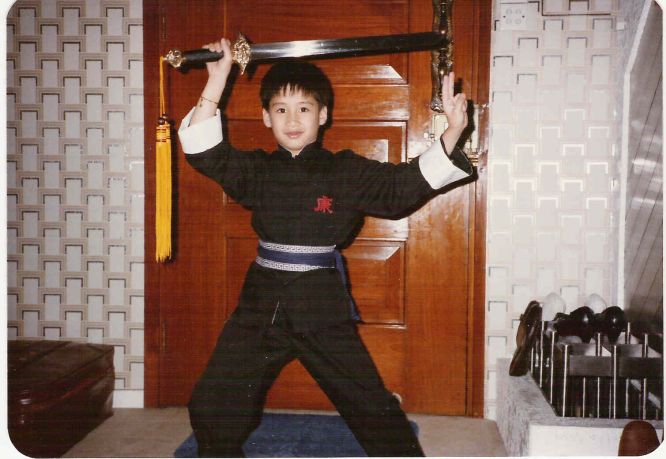 Favourite photo with my Grandparents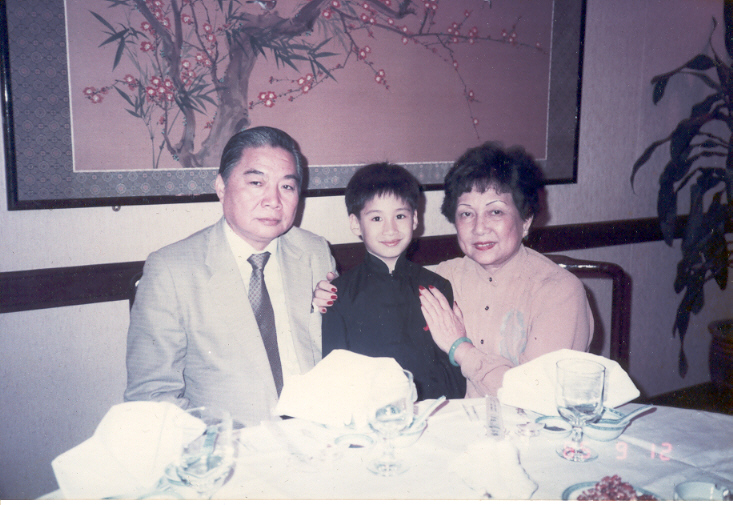 My first Hong Kong Banquet, 'Cheers Grandpa!'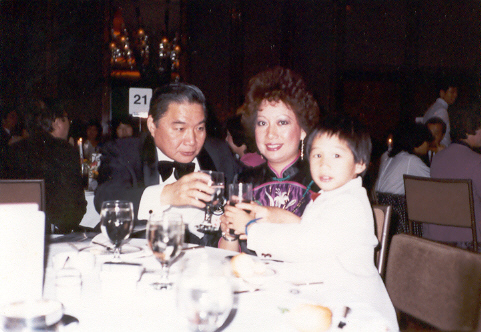 Catching my first fish (a rainbow trout in Winsconsin, USA). I needed help from Uncle Herman!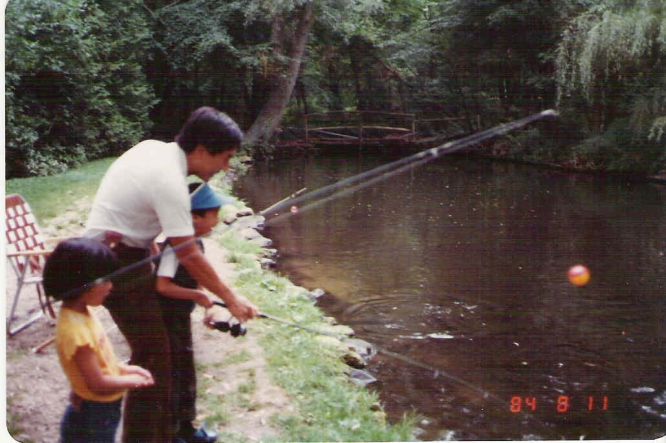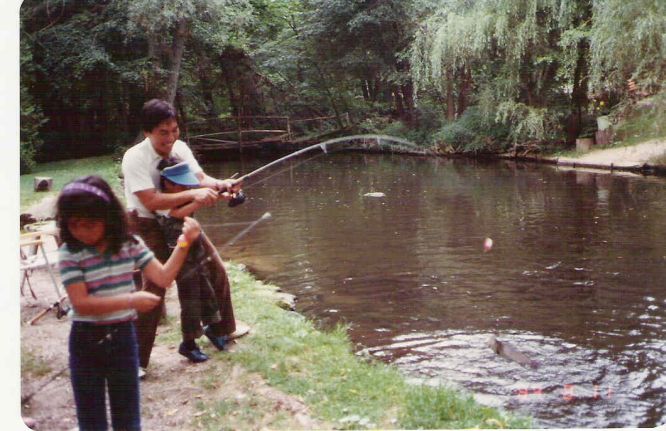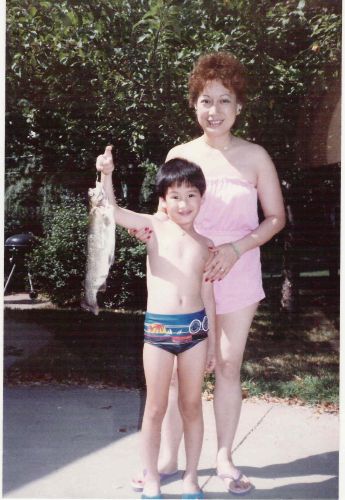 My first day going to school (Crowstone Preparatory School).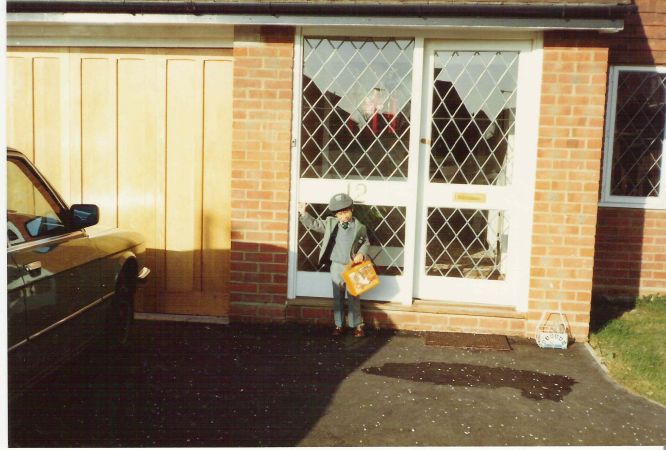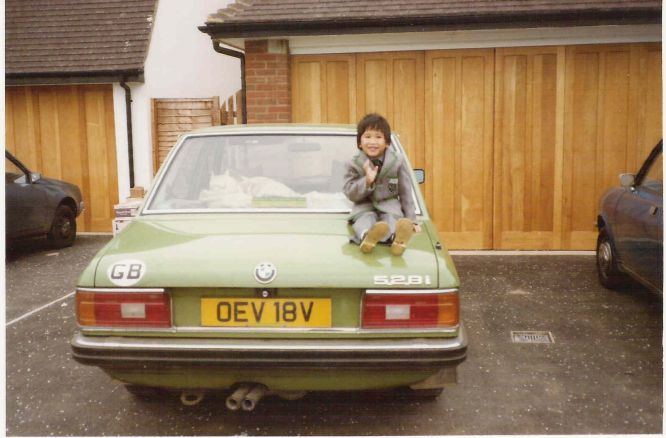 My first piano competition, Southend on Sea Music Festival 1983. I was 5 years old. I am pictured with Louise Metcalfe, Victoria Brant, Elizabeth Cater, Reena Kotecha, and Headmaster Mr Thayer. I think we were all students of Miss Elsie Brown who taught piano at Crowstone Preparatory School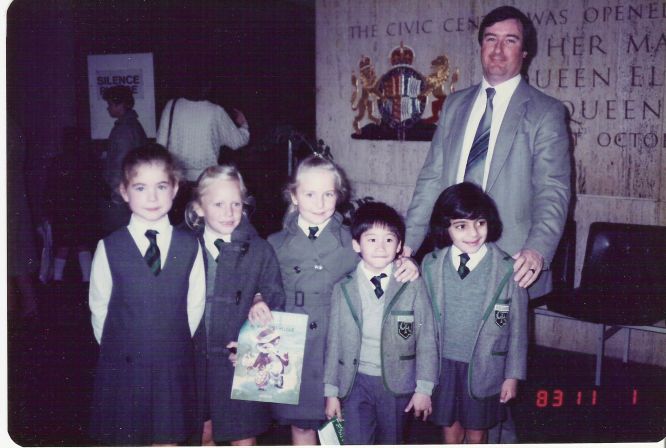 Piano competition aged 6, Southend on Sea Music Festival 1984, pictured with Mummy, but I am afriad I do not recall who the girl is I am standing next to in the second photo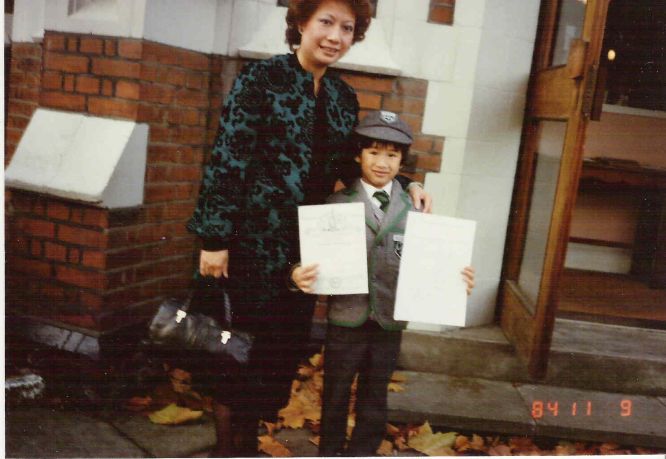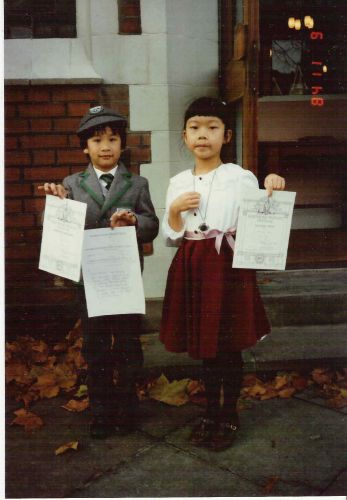 Piano Competition aged 7, Leigh on Sea Music Festival 1985, pictured with Mummy and Reena Kotecha.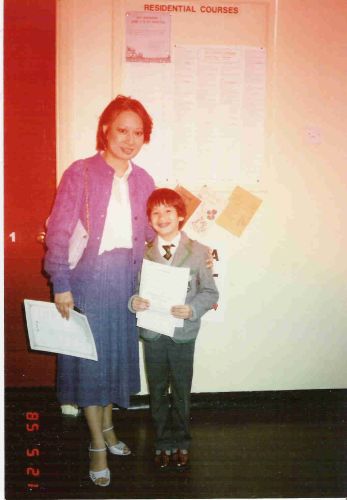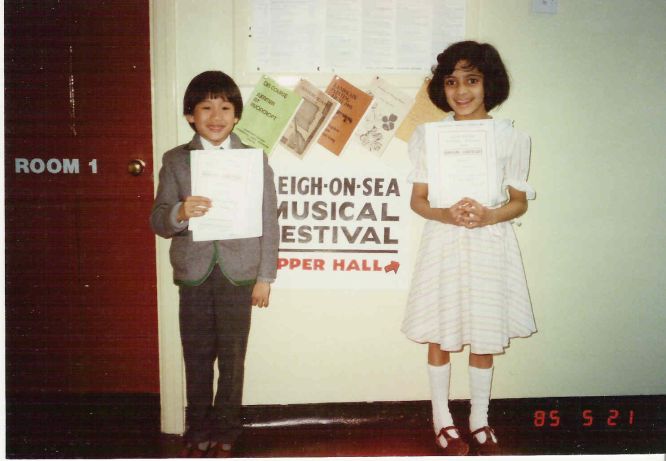 Meeting the Krankies, the British showbiz childrens television entertainers. They had been invited to our party being held in Birmingham or Manchester when I was about 4 or 5 years old. It was very exciting back then.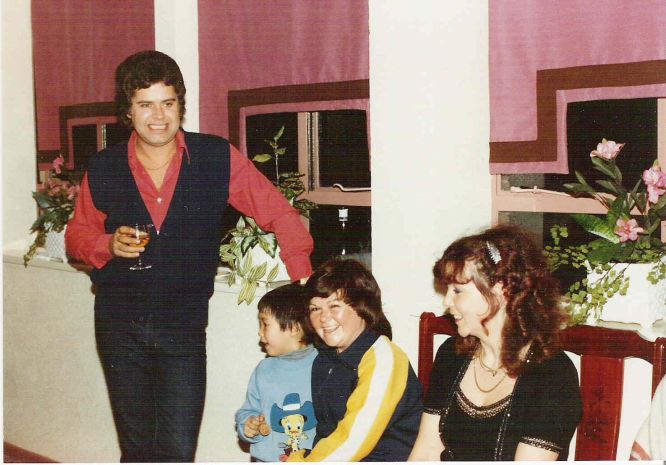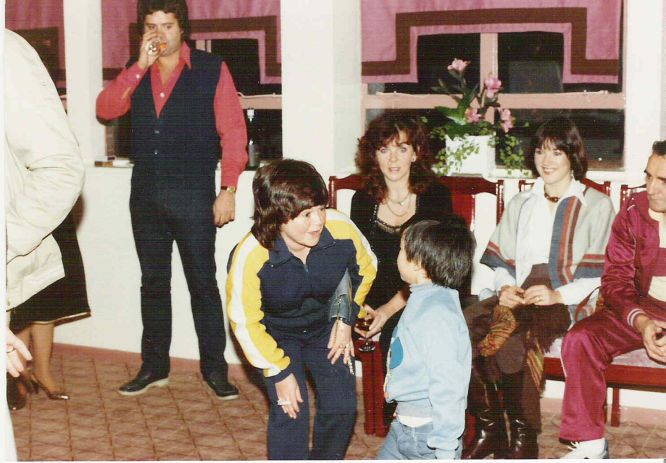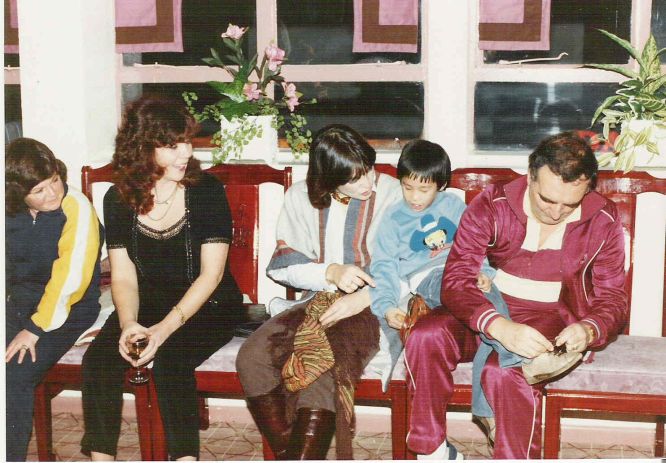 Treasured times with my Daddy before my parents divorced
This one is my favourite, it shows real love an affection: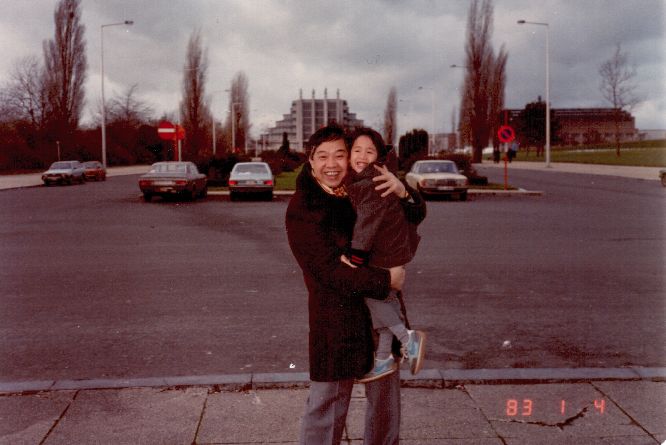 Here are the rest and all that i have: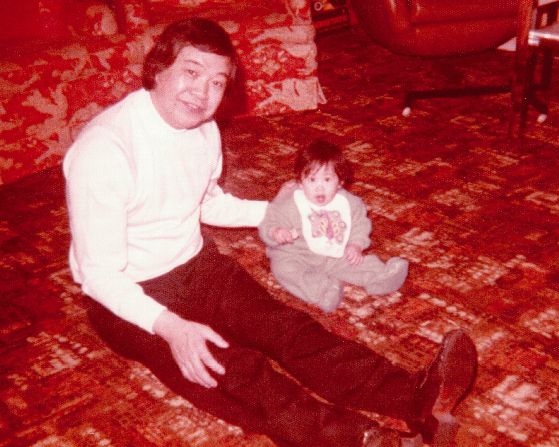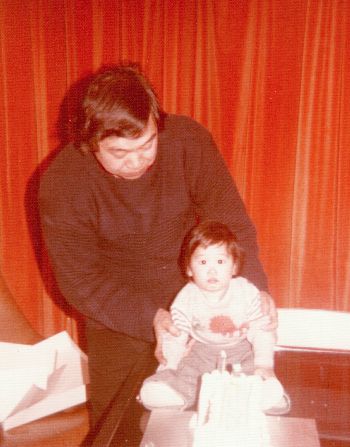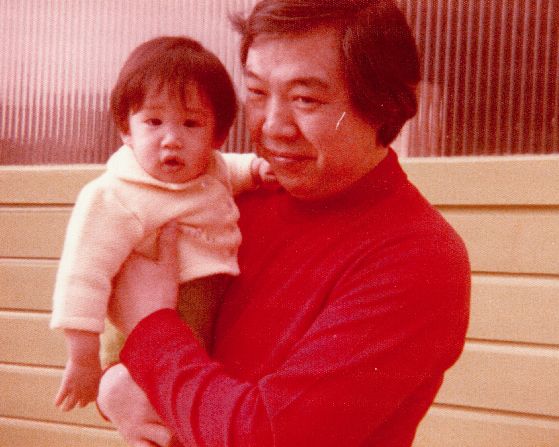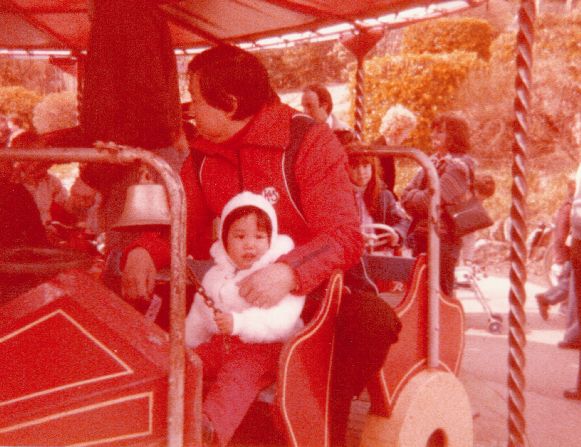 Here is a photo of Daddy, me and my cousins Doug and Keong at the airport heading off to Aunty Eva's wedding. I was upset as he was not coming with us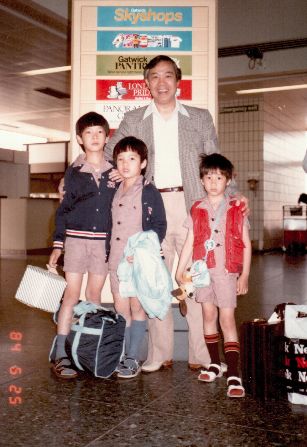 Rare photos with my Grandpa on my father's side, at his house in Fan Ling Wai village, New Territories, Hong Kong.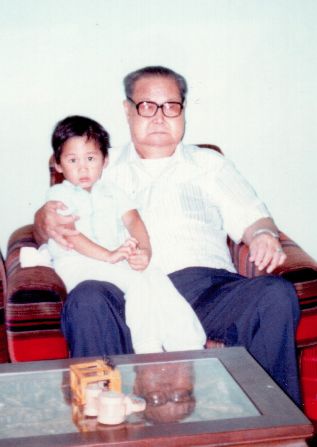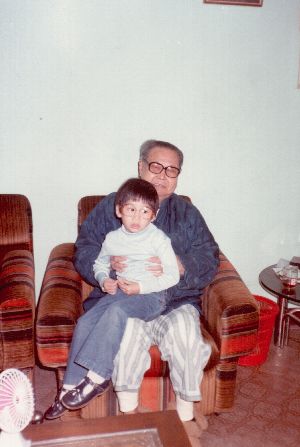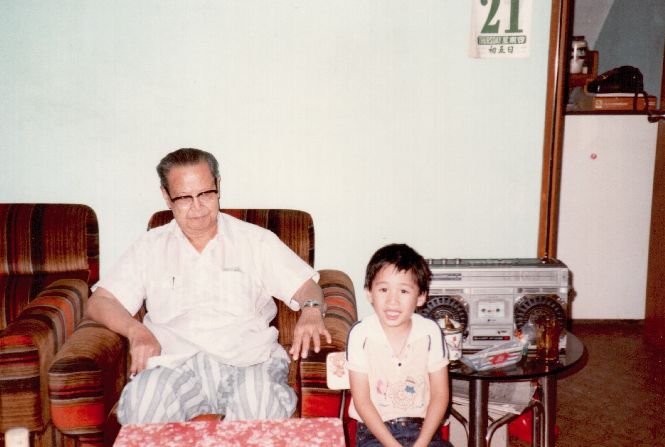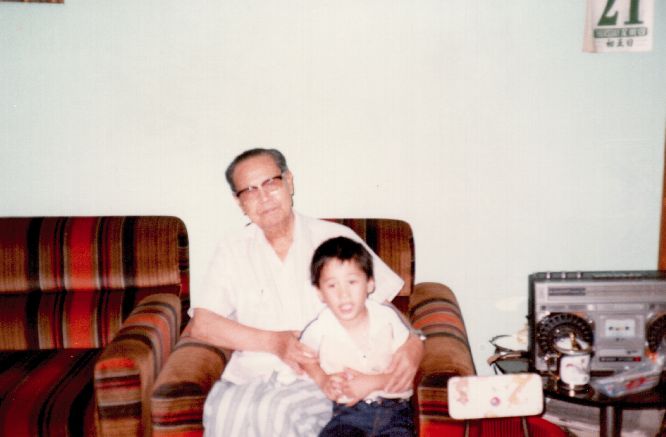 Building my first snowman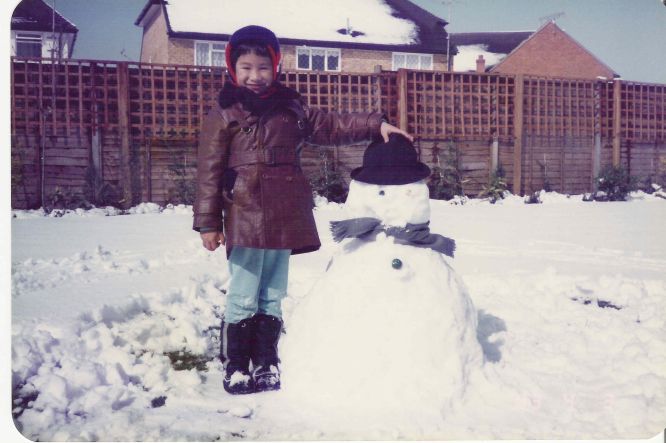 Dressing up for the school nativity play as a shepherd when I was 5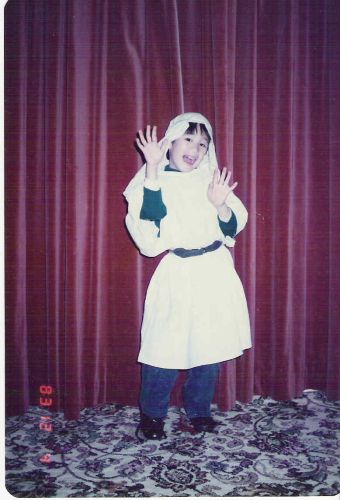 Long time ago, little me and Mummy! A favourite photo.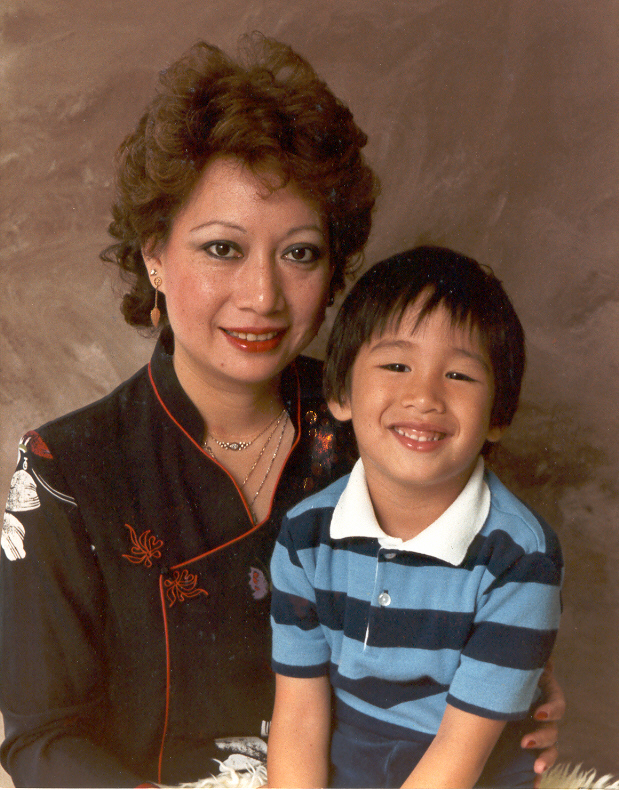 My favourite T shirt and photo of myself.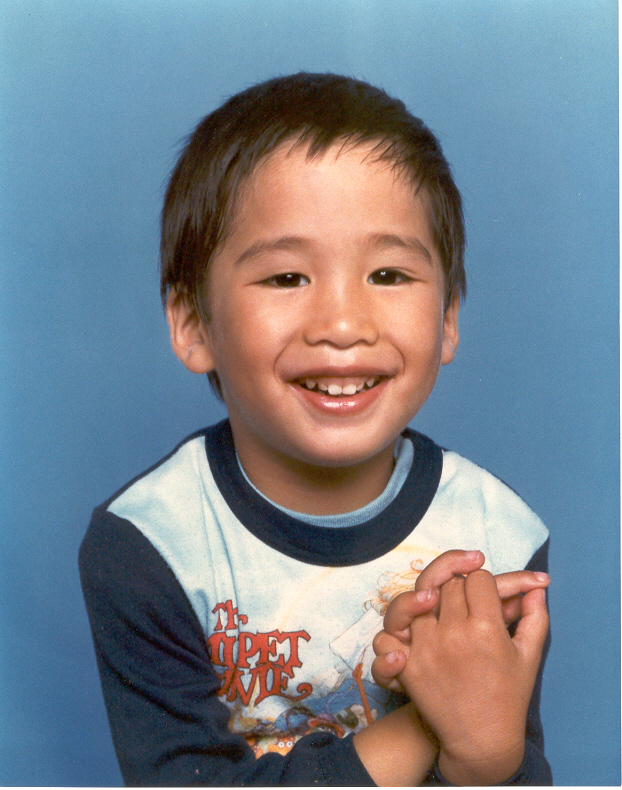 My first attempt at driving Grandpa's Roller when I was 6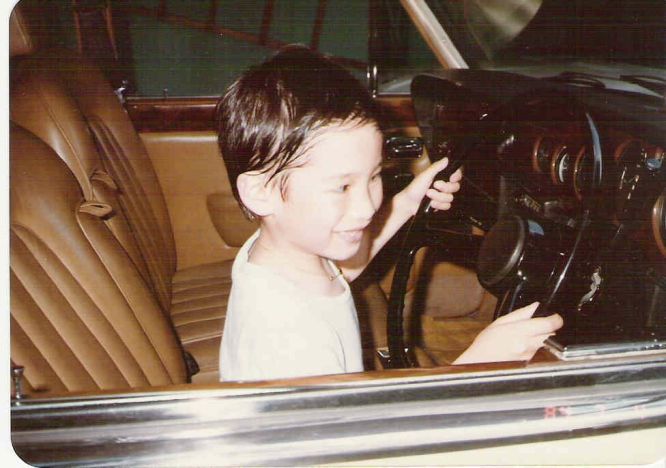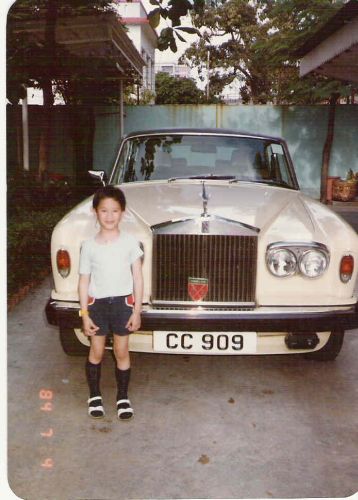 I passed my driving test in 1997 after a whole summer of driving lessons everyday. Here's me having a go in Grandpa's new 'Roller' a few months later. I think it is more fun to be driven in a Rolls Royce than to drive one.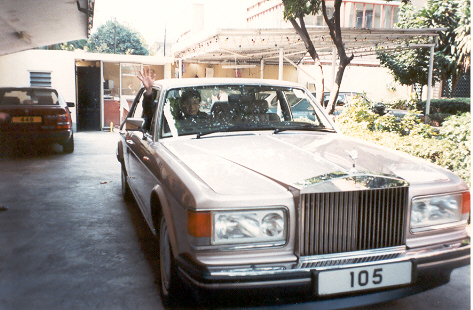 A ride in a bicylce rickshaw in Macau.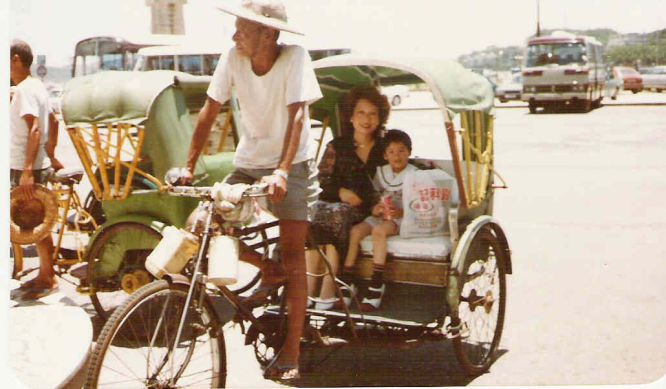 With my cousins Douglas & Keong when we visited China in 1984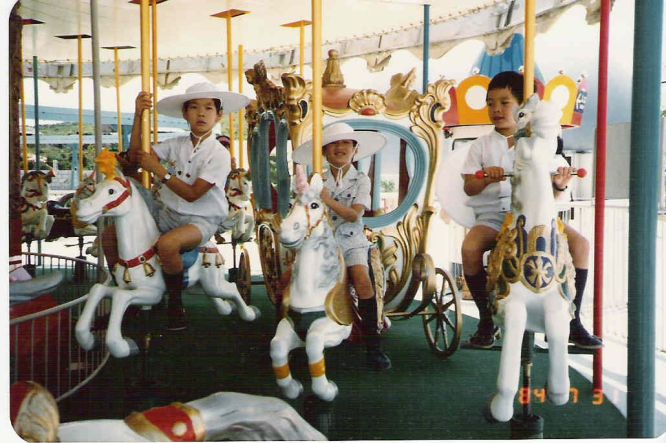 With Uncle David, Douglas & Keong in Hong Kong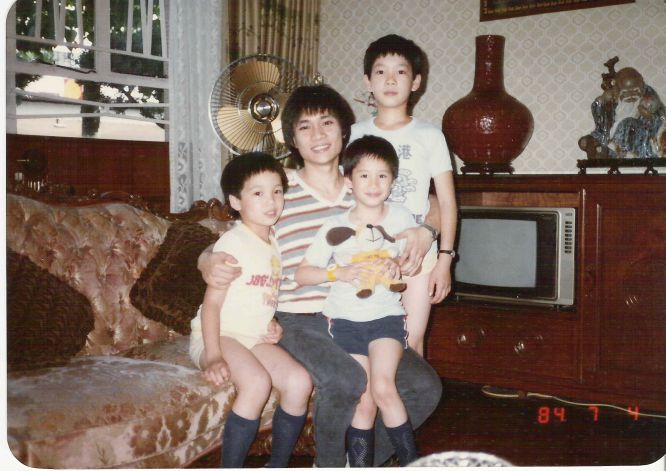 Party time at the Miss Hong Kong beauty pageant in 1985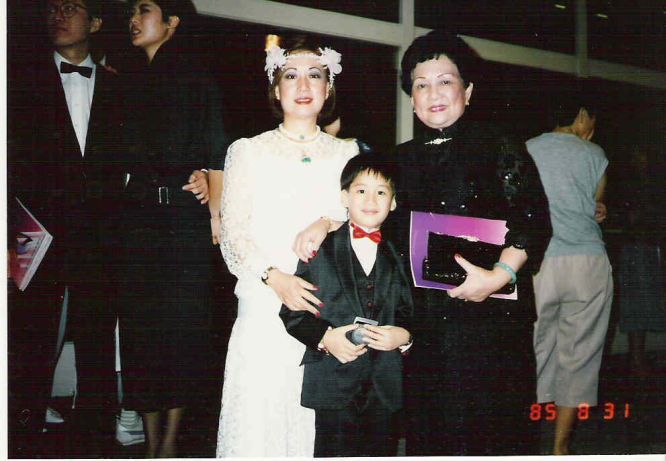 A very rare funny photo Grandpa's new job, my new hair dresser! :-)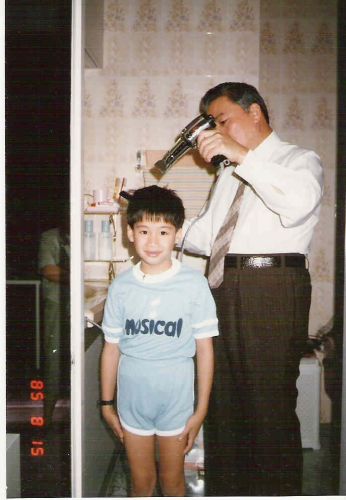 Uncle Edmund giving me my first smoke! haha! I look like i'm really enjoying it! I don't smoke though!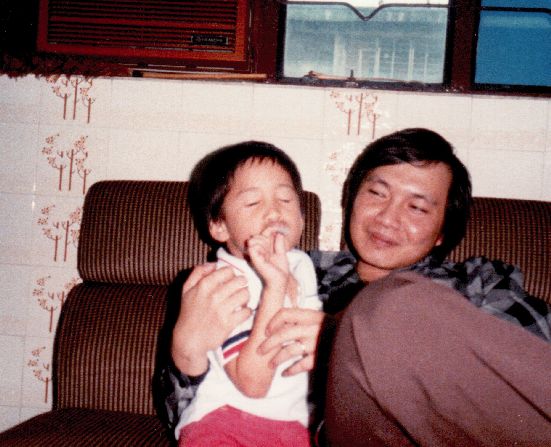 My first go at snooker with Uncle David's expert playing but I'm hopeless!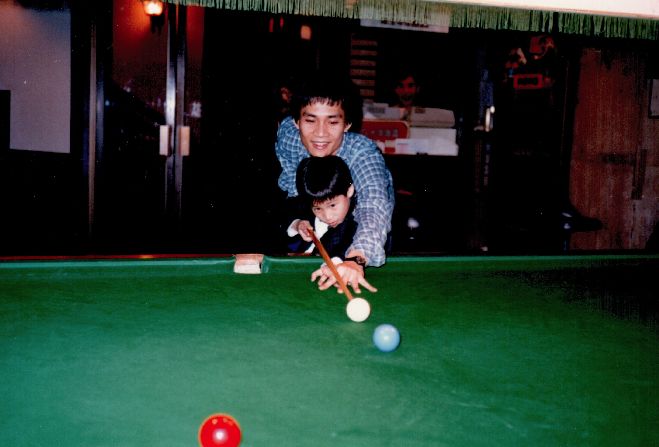 Rare photos of me and my great grandfather Cheung Chi Hung (my grandpa's daddy). I think it was his birthday.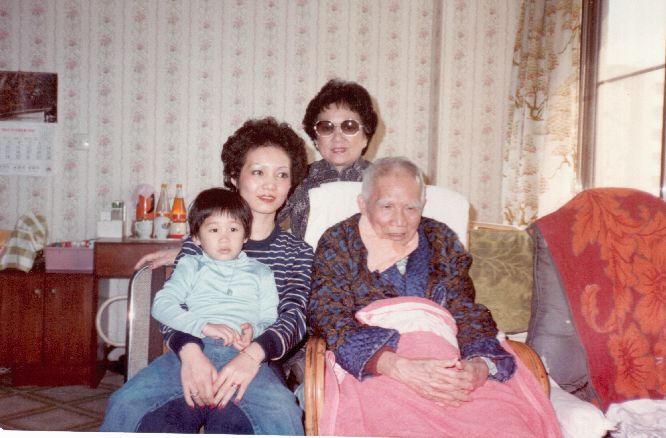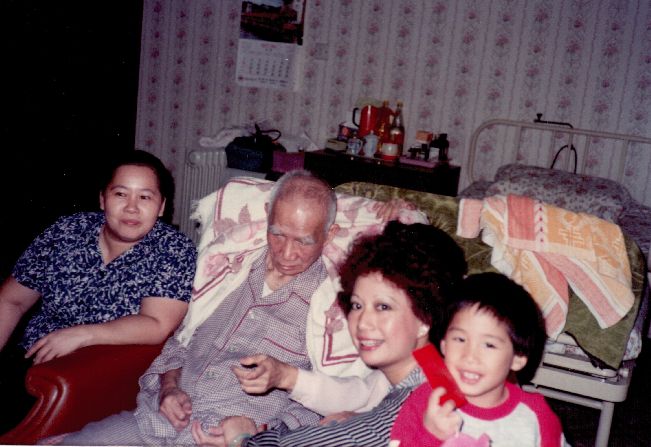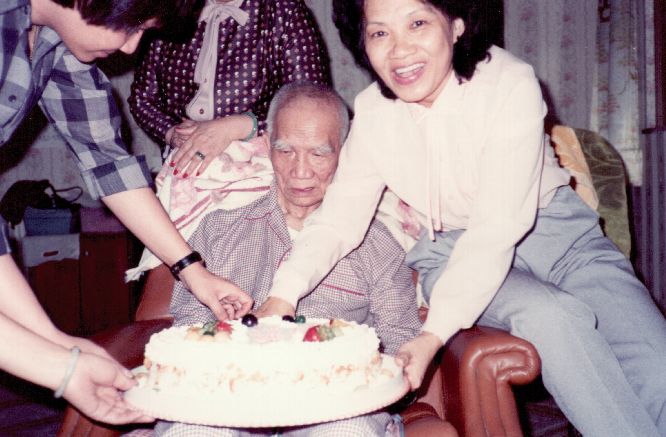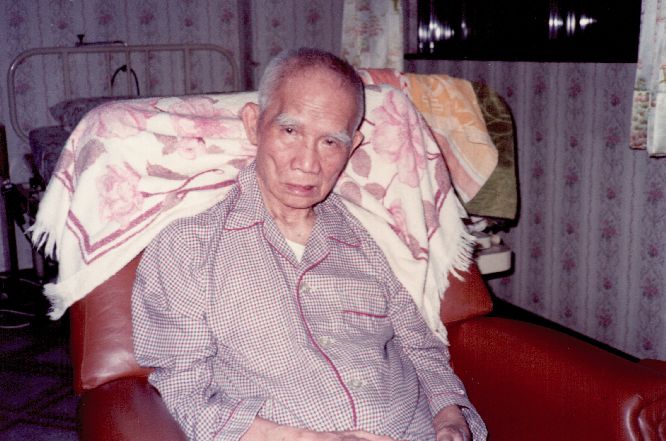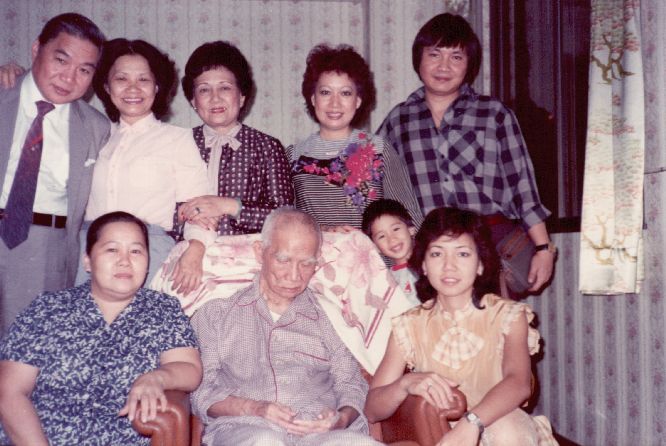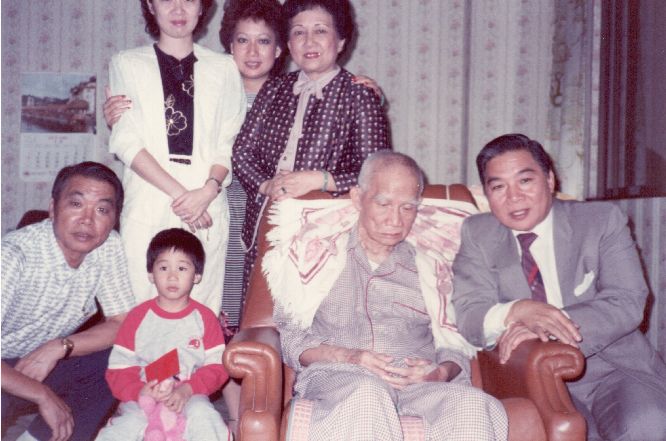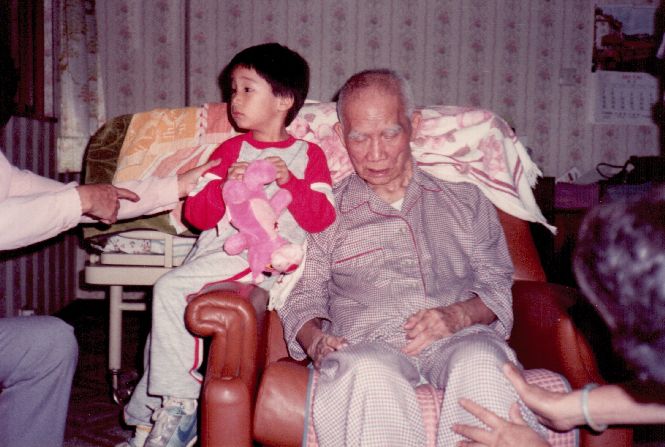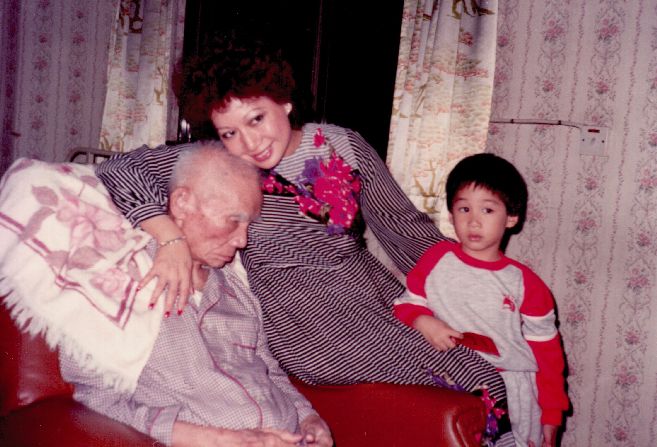 This photo was taken at the time of Aunty Eva's wedding. This is me with my cousins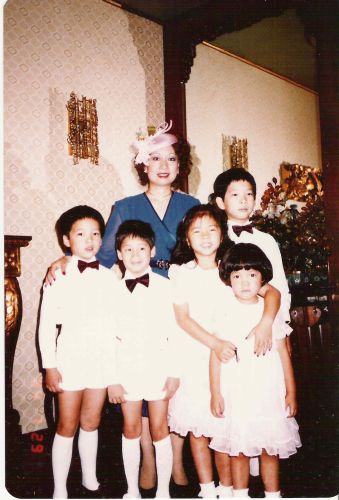 Having lunch with my Granny's godson Uncle John (Jiang Dai Wei) and his wife Aunty Maggie (Li Lum Lum). He used to star in many movies with my Uncle Alex Fu Sheng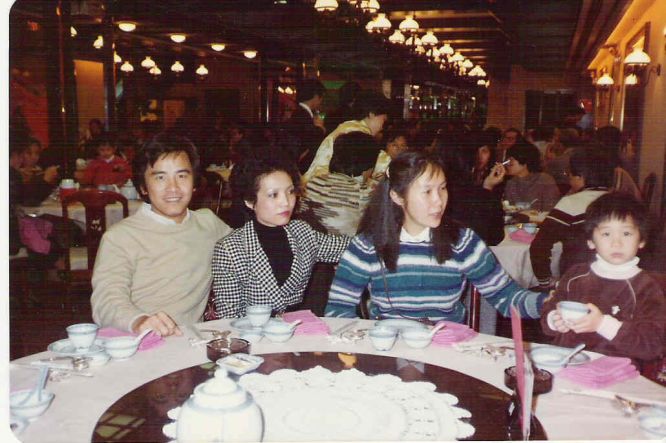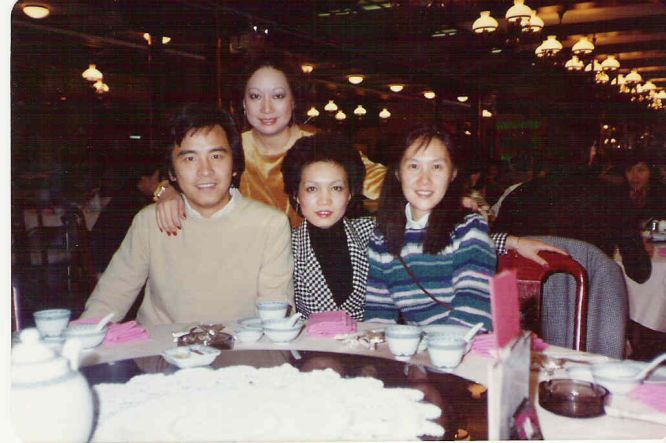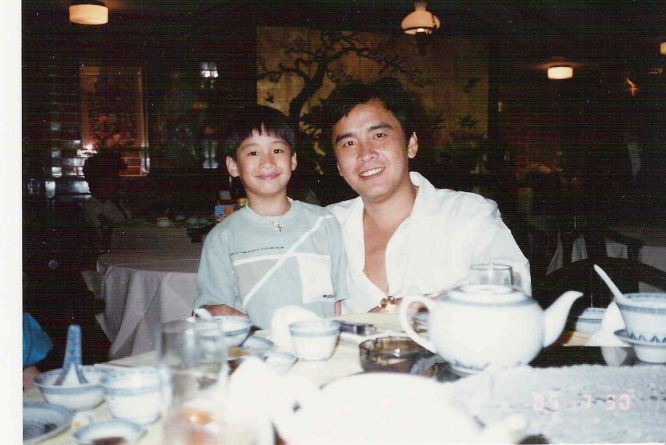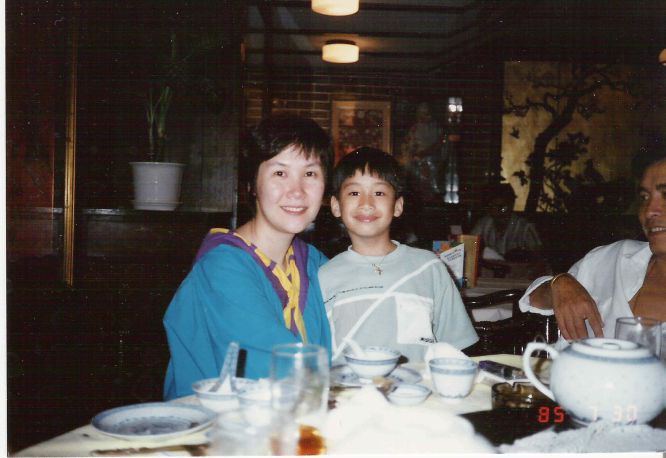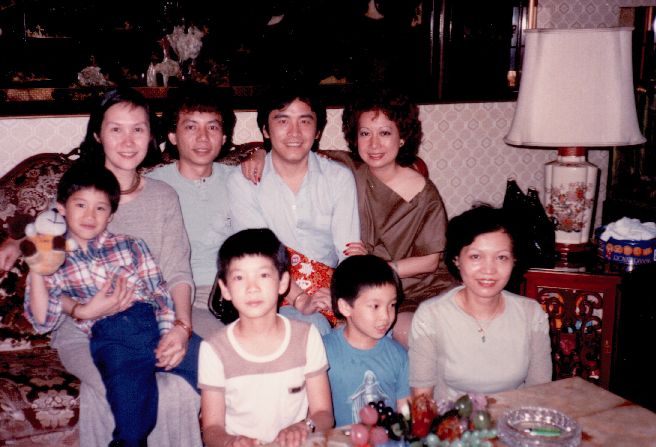 Mummy with singer Lor Mun/ Law Man on Uncle Edmund's cruise liner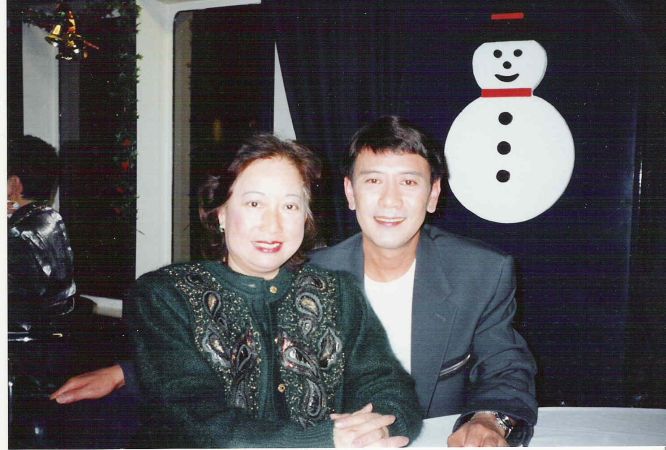 Mummy, Aunty Eva and Aunty Anita having a sing song with Tung Bill ('Biu Sok') and Hung Jie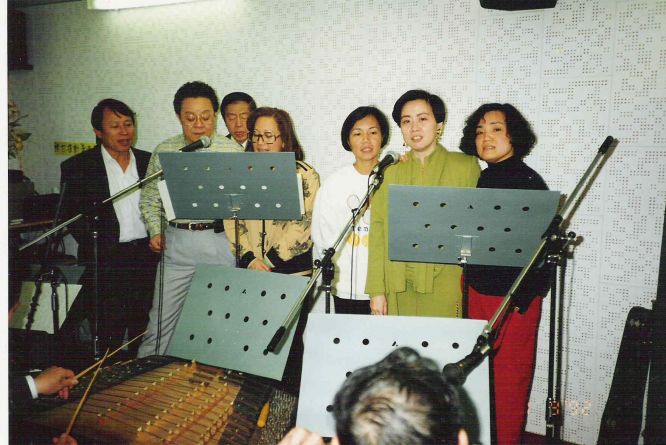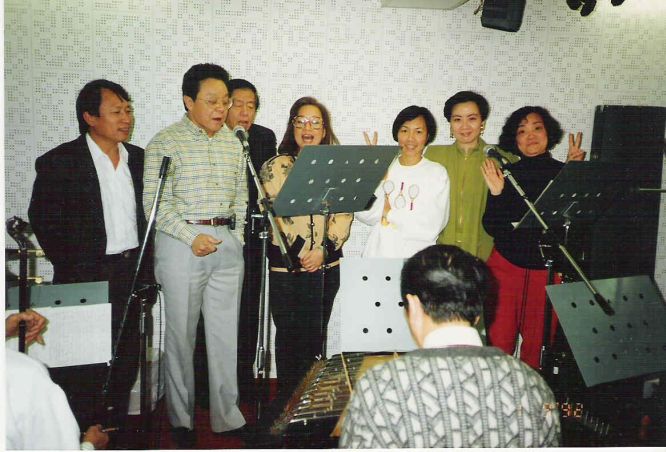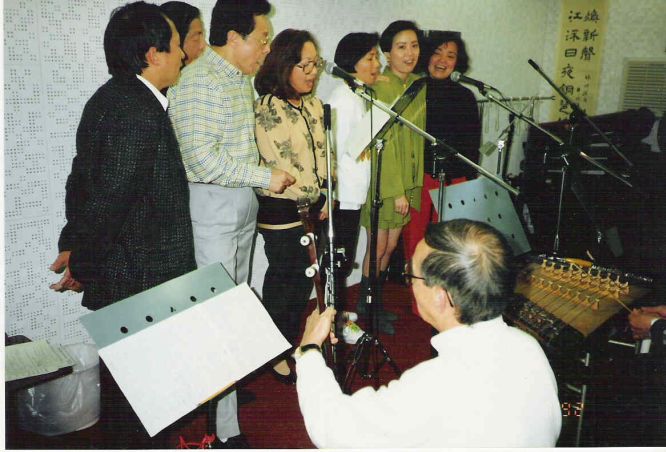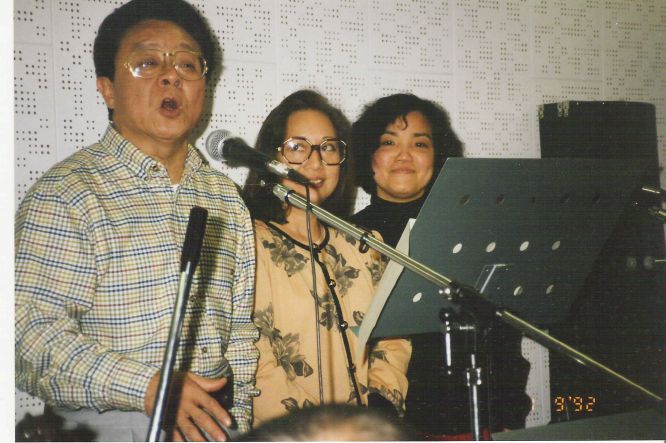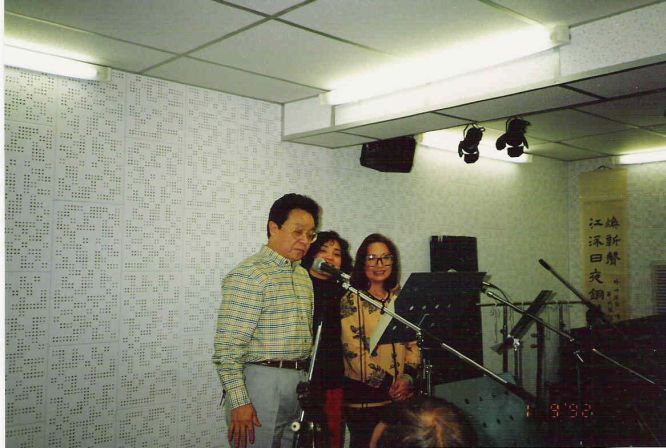 Recent photos with Uncle John Aunty Maggie at Grandma dn Grandpa's birthday party this year (2008)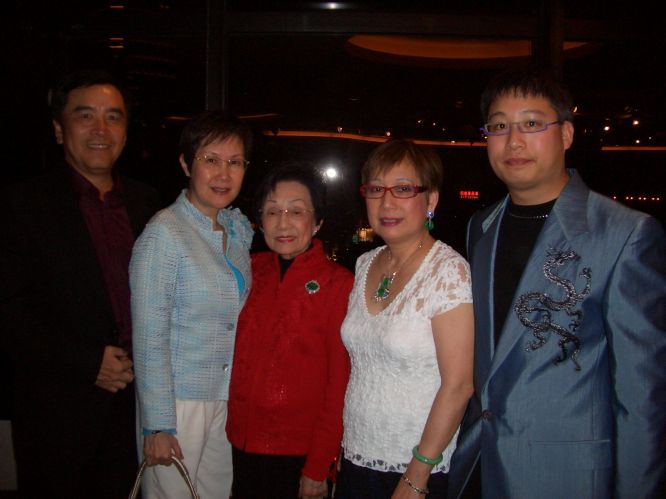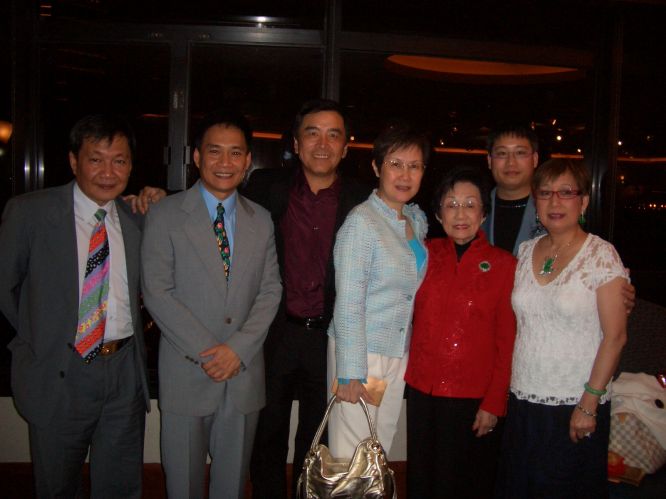 More to come later.

Last Updated: 2 February 2010

Please use the Site Navigator menu to view other pages of this website, or alternatively press the 'Back' button on your web browser.

COPYRIGHT 2007-2010: JENA PANG. ALL RIGHTS RESERVED.