This page is dedicated to the memory of my Uncle Alex (Zhang Fu Sheng (mandarin) and Cheung Fu Sing (Cantonese)) who was a movie star in the 1970s and early 1980s. He is fondly known to me as Uncle no.9 as he was the ninth child of my Grandparents, Angela and Benton 'Cheung Yan Lung'. He was married to the Taiwanese singer Jenny Tseng 'Yan Lei'. He died tragically in a car accident in 1983.
I was very fortunate to have known him when I was little, and I do have very fond memories of him at home with us in Hong Kong and in England when he visited. He made a lot of movies for Shaw Brothers, and I am pleased to say that recently, more of his movies have been released on VCD since 2003. This may have co-incided with the fact that 2003 was the 20th anniversary of his death. I found it so frustrating that only one or two movies were available on laser disc or video, so I was unfortunate not to have seen the body of his work until now. So far as I am aware, the main genres of his work were Kung Fu movies and comedy.
This Website is best viewed with a large wide screen monitor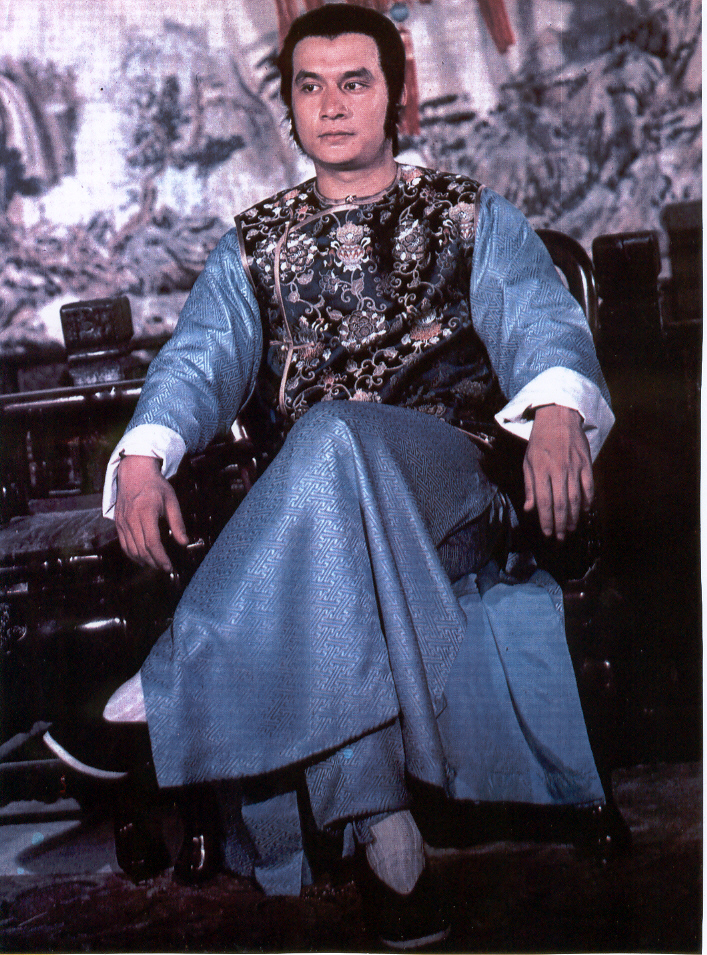 One of my all time favourite movies is 'Hong Kong Playboys' ('Fa Sum Dai Siu'), its a romance comedy and is so funny, it was actually the only movie released and available until recently. The following list is compiled from the Shaw Brothers website and other webpages, and shows some of his movies:
Avenging Eagle
Boxer from Shantung/Killer from Shantung
Brave Archer (1978) series 1,2,3,4/Kung Fu Warlords
Cat vs Rat
Chinatown Kid (1977)
Deadly Breaking Sword
Death Chamber
Demon Fist of Kung Fu (1976)
Disciples of Death (1983)/Men from the Monastery
Disciples of Shaolin/The Invincible One
8 Diagram Pole Fighter/Invincible Pole Fighters (he died during the filming: 1983)
Emperor and His Brother
5 Masters of Death/5 Shaolin Masters (1974)
4 Assassins (1981)
Friends
Heaven and Hell
Heroes Shed No Tears
Heroes Two/Bloody Fists
Hong Kong Playboys (1983)
Legendary Weapons of China
Life Gamble
Marco Polo (1975)
Magnificent Wanderers (1977) Magnificent Kung Fu Warriors (1977)
My Rebellious Son
Na Cha the Great (1975)
Naval Commandos
New Shaolin Boxers/Grandmaster of Death
Proud Twins (1979)
Return of the Sentimental Swordsman
Seven Man Army (1976)
Shaolin Martial Arts (1975)
Shaolin Temple/Death Chamber
Treasure Hunters/Master of Disaster
10 Tigers of Kwangtong
Wits of the Brats
Other movies that he starred in (some movies may be the same but with different English titles:
Kung Fu Invaders (1973)
Shaolin Avengers (1976)
The Blood Brothers (1973)
The Invincible One (1983)
Invincible Kung Fu Brothers (1981)
From watching some of his Kung Fu movies, there is no doubt in my mind of his sheer dedication to his work. The fight scenes are very well choreographed, and I find them thrilling to watch. I understand that he didn't actually know Kung Fu, but my goodness, his performance is very convincing. The following quote comes from the Shaw Brothers' website:
"Fu Sheng was one of Shaw's most promising actors. He was Chang Cheh's favorite and on his way to being a Major Star when he met his untimely death in a car accident on July 7, 1983. He will be sadly missed. I was always partial to the team up of him and Ti Lung. They fought like brothers... Alexander made the mistake of buying Bruce Lee's house and some say that it was cursed. Bad Luck for Alexander and the rest of us. Fu Sheng was an excellent technician and comedian. He was cute, flexible and a quite convincing Martial Artist. In my opinion, had he lived, he would have been the only person able to give Jackie Chan a run for his money. Actually we might not have had Jackie, as Alexander was an established and well loved Star in Hong Kong at the time of his death, and Jackie was still struggling.
Fu Sheng generally played the smart mouthed little brother who was good at Kung Fu but who's mouth got him and everyone else into trouble. He's definitely easy on the eye. Good luck finding the movies though."
I understand that he started his movie career in the early 1970s, and by 1974 he won the award for Best New Actor at the 20th Asian Film Festival for his role in the movie 'Friends.' This informaiton came from the website of Overseas Chinese Affairs Commission Taiwan, Republic of China. His first movie role was in the film 'The 14 Amazons'. However, it was his colloborations with the film director Chang Cheh which lead him to stardom, and he attained international recognition for his role in the film 'Chinatown Kid' (1977). During his life time Uncle Alex was known as 'Heaven's brightest star.'
In his movies he collaborated with and stared along side the following actors: My Uncle No 10.'David' (Cheung Chin Pang, this Uncle Alex's real younger brother), David Chiang Da Wie (god-son to my Grandmother), Gordon Liu Chia Hui, Pai Ying, Ti Lung, Lee Min, Wang Rong/ Wong Yung, Tang Jing, Chi Kuan-Chun, Fang Shih-Yu, Hu Hui-Chien/ Hui Chien Lou, Lily Li, Yeung Ching Ching, Philip Ko, Lau Kar-Wing, Hsiao Hou, Johny Wang, Ku Ming, Hara Hui, Ching Chu, Liu Hui-Ling, Philip Kwok, Danny Lee, Tien Niu, Ku Feng, Dick Wei, Wang Lung Wei, Sun Chien, Lo Meng, Shirley Yu,Kuo Cheu, Chen Kuan Ta, Chu Mu, Shaw Yin-Yin, Tset Kwun-Chun, Chiang Tao, Lu Ti, Shih Szu, Yuan Man-Tzu, Cheri Chung Cho-Hung, and Richard Harrison.

The photos contained on this page are from my private collection. If you wish to download them, please be respectful and e-mail me for my permission first.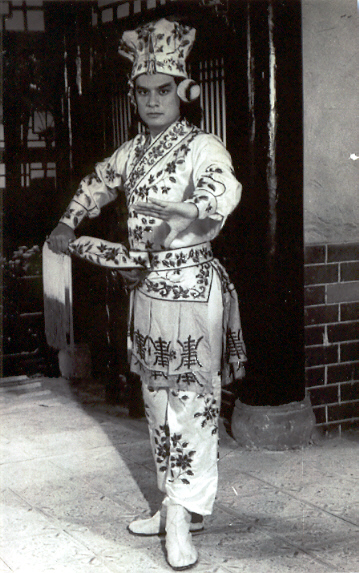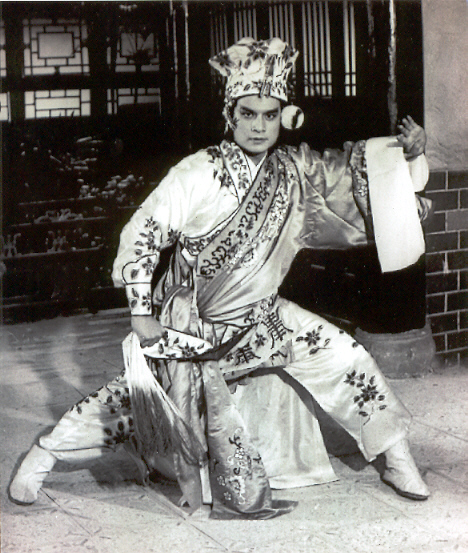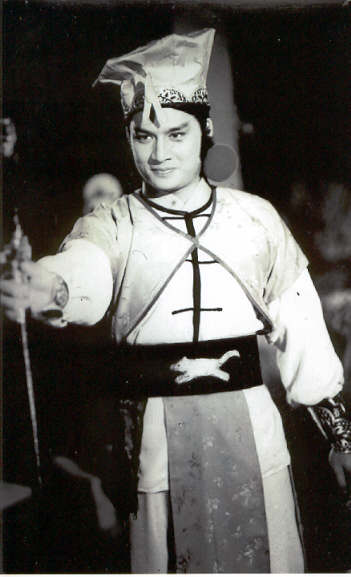 Me and Uncle Alex. These photos were taken at the movie studio. Myself, Mummy, Uncle Horatio (Uncle No.3) and Uncle David (Uncle No.10) went to watch him filming. Uncle Alex was a lot of fun, always joking around. Here he showed me how to smoke, I was trying to copy him smoking using the prop smoking pipe. Swords were being used in the fight scene, and in one photo I had just cut his knee when play acting with him (not literally) and he was goofing around pretending it was all painful and that he was hurt really bad. He was a lot of fun to be around, and I think some of his comedy movies show his true personality.In the last photo I'm sitting on the set with Uncle Horatio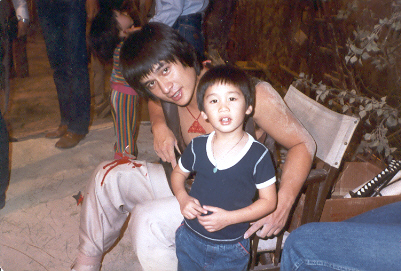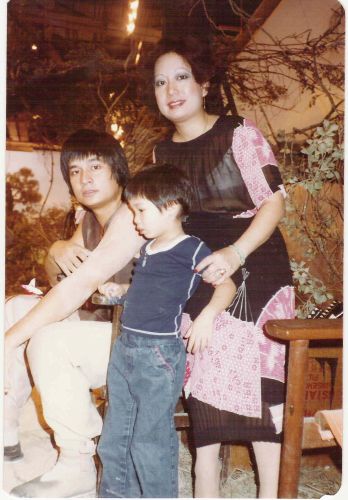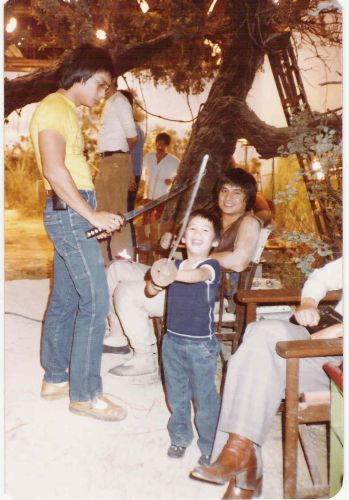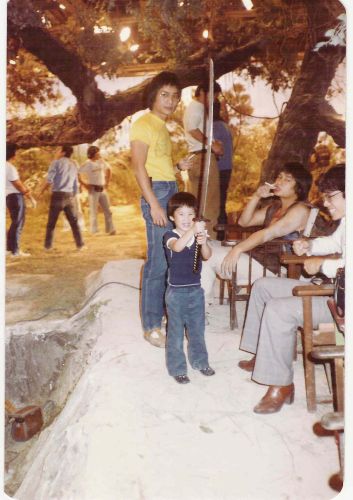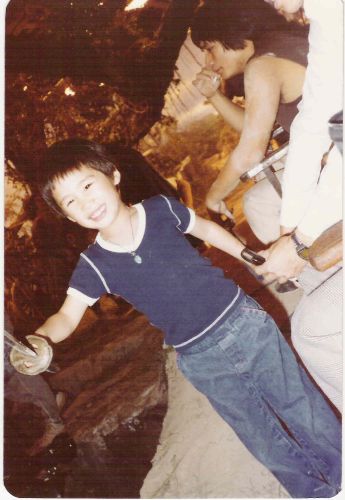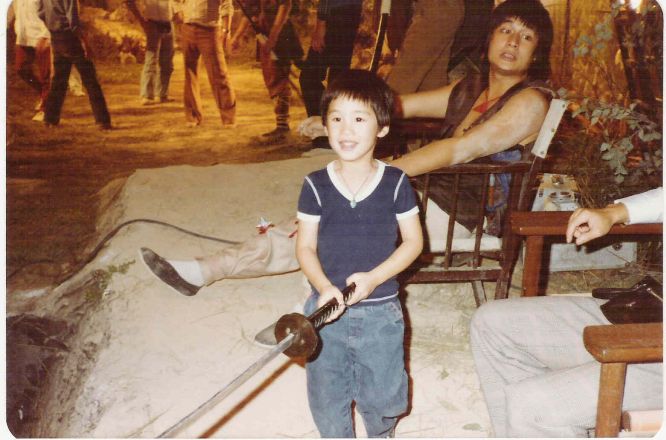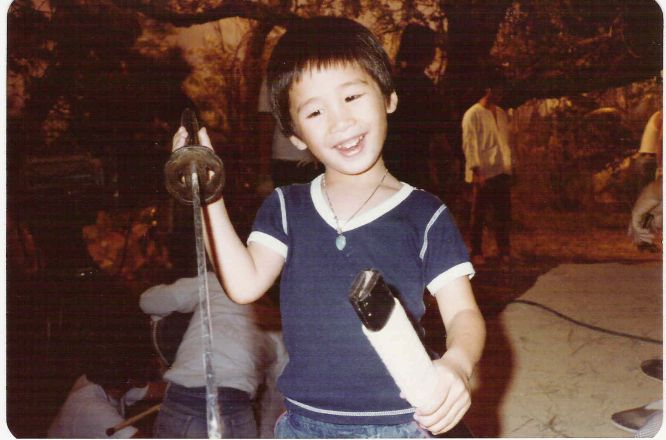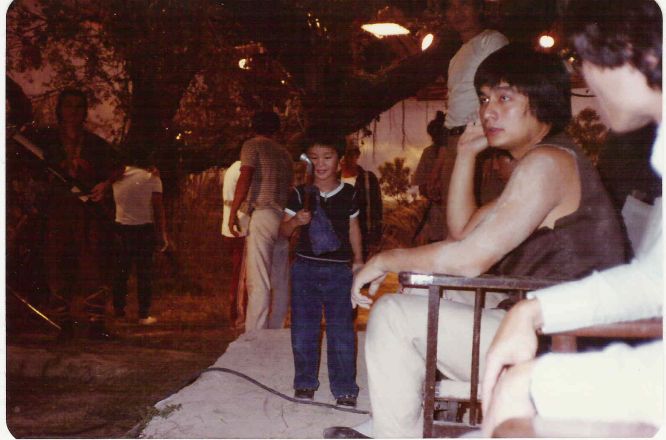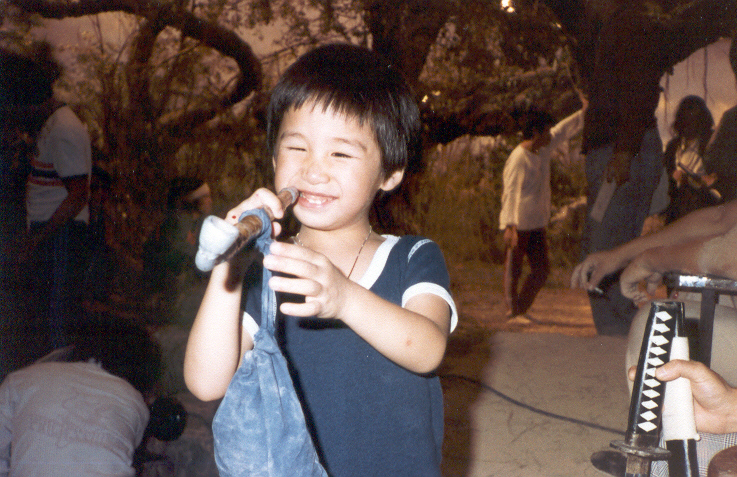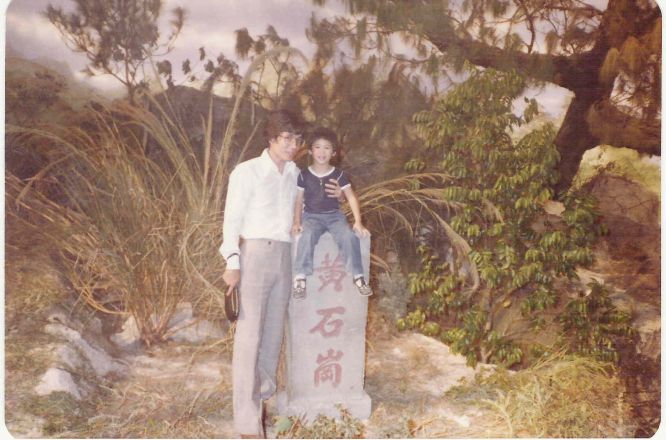 The last time I saw Uncle Alex he gave me the toys you see in the photo, the Giant blue racoon and a Giant Hippo, which I still have at home. I do recall the day he drove them to the house as I managed to get myself locked inside the entrance hall and I was not tall enough to reach the bell button. Of course I got myself into a complete panic, and the gate keeper came to my rescue. To my surprise Uncle Alex had brought these presents for me.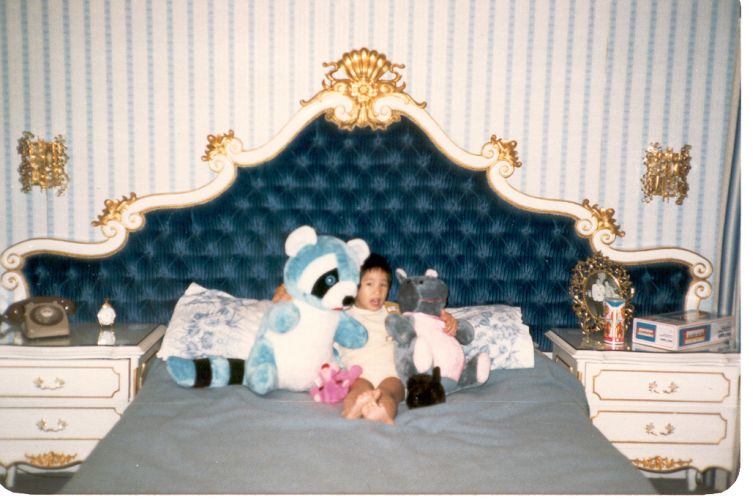 I read somewhere that he bought Bruce Lee's house and people have said that was an onimous thing to have done. I am not sure if this was true but I had been to his home a number of times. His house was full of soft toys too, a bit like mine now except I have bears everywhere. He kept pets as well, a fish tank (by the entrance hall) and dogs. One of the dogs was called 'Sunday'.Here are some photos of his birthday party at his house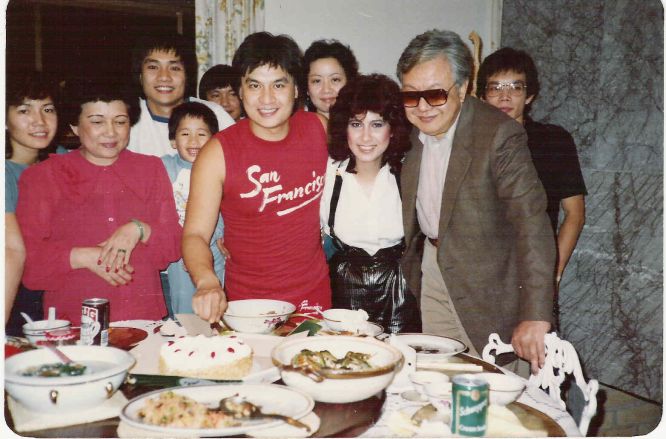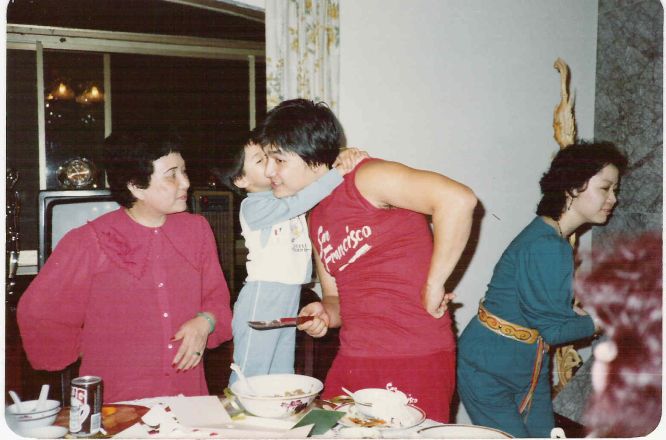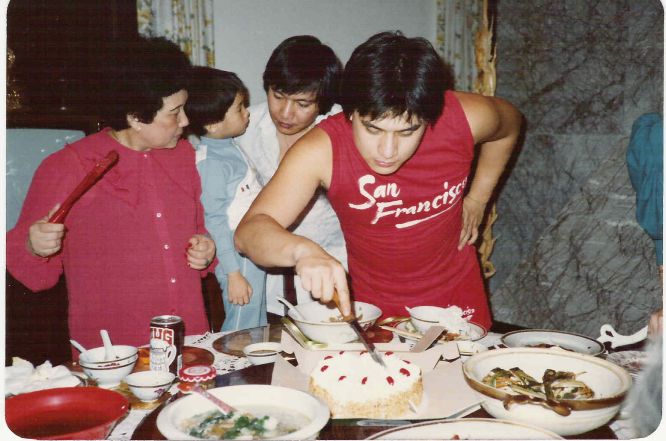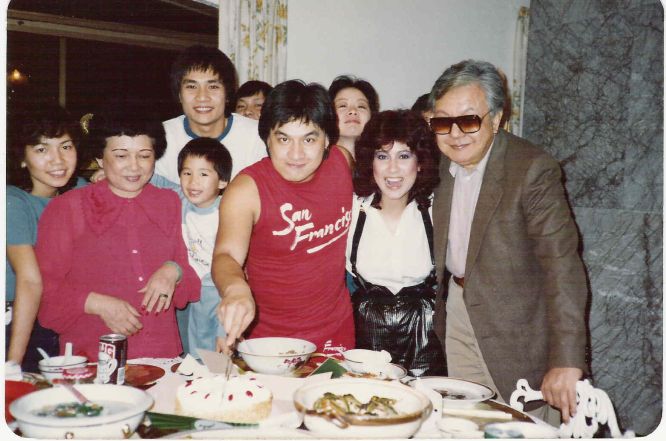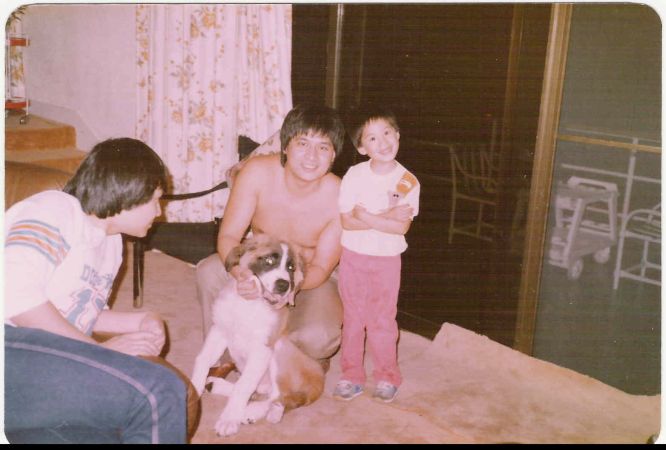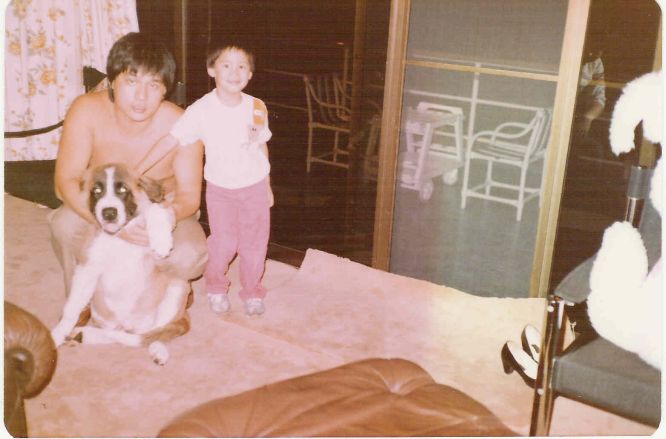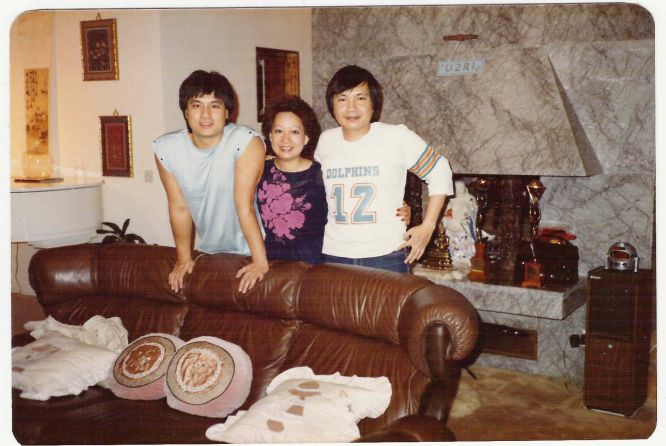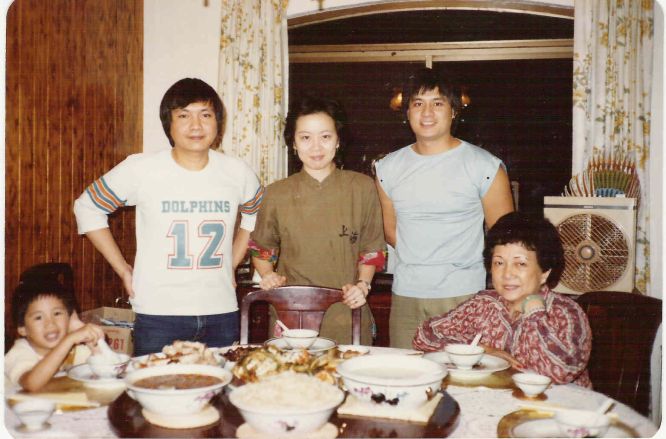 Baby me and Uncle Alex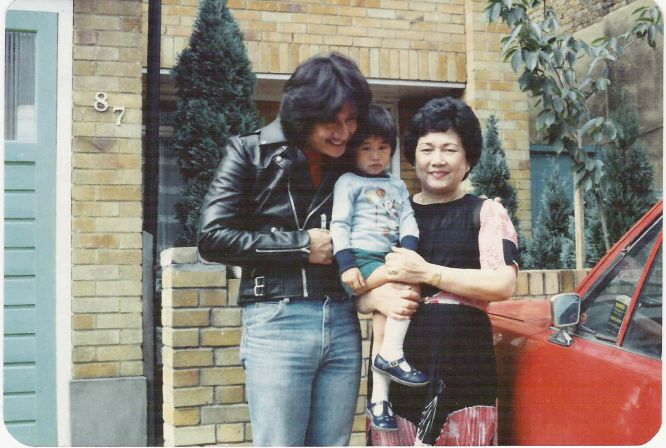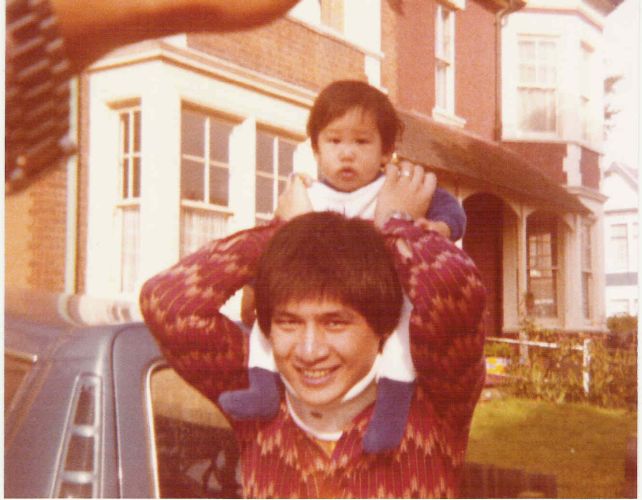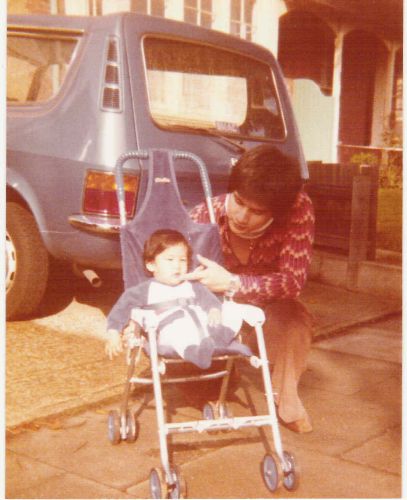 Other photos: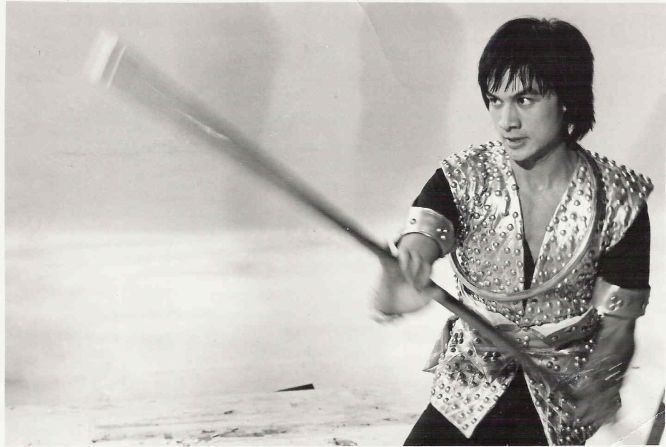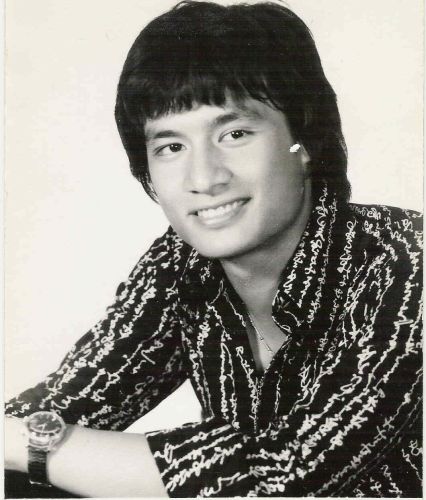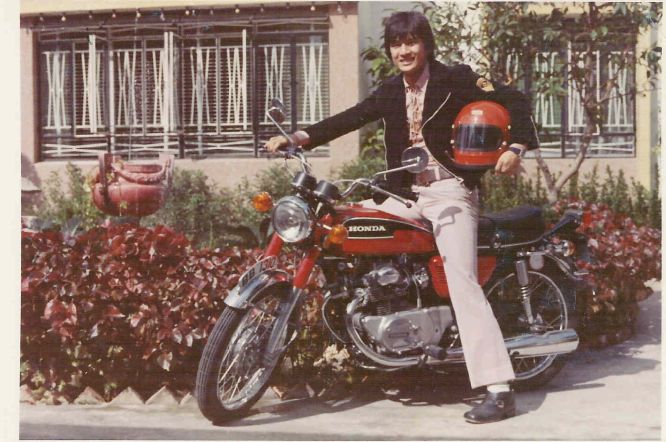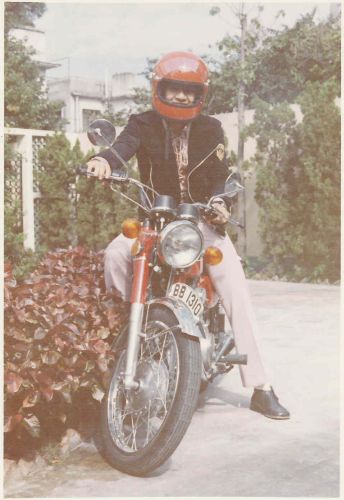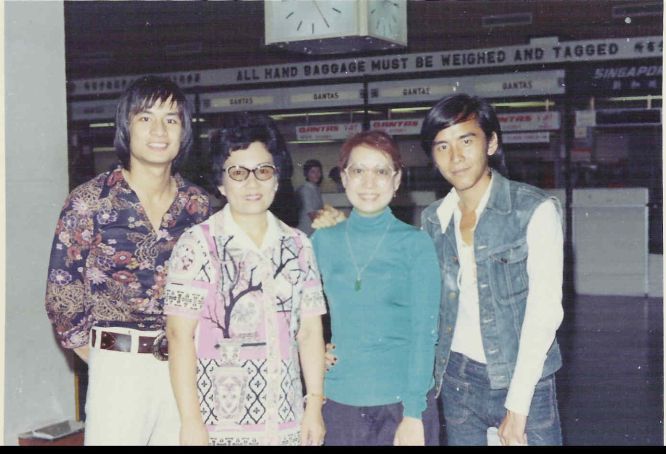 More photos from my private collection to be uploaded soon!
Here are some photos of Uncle Alex that I have found from the Internet from various websites, which I assume have no copyright: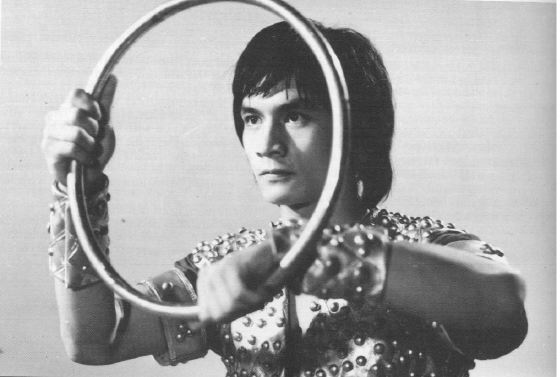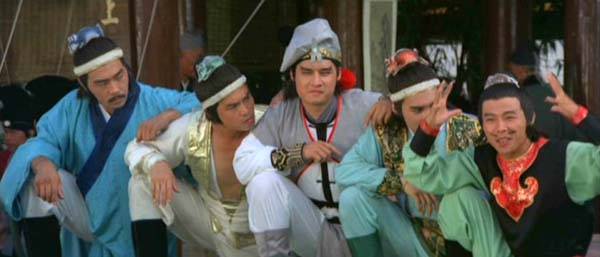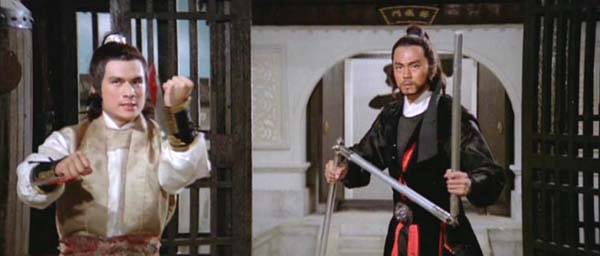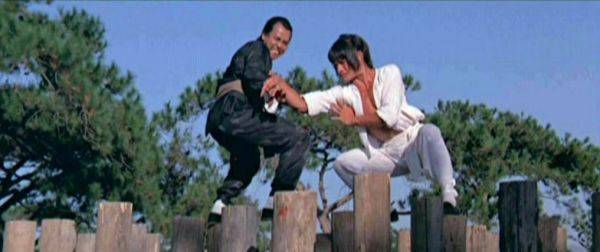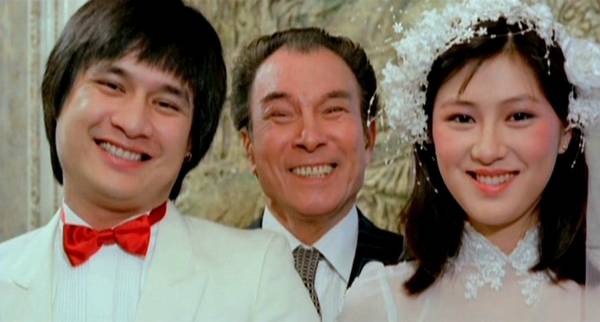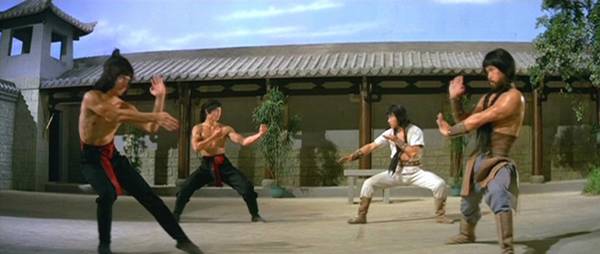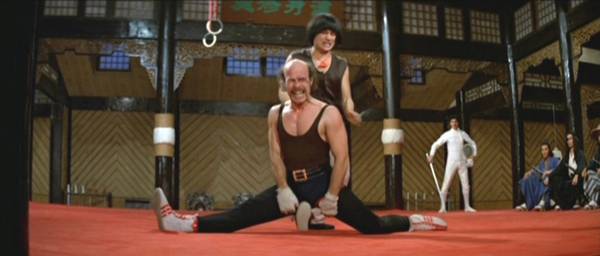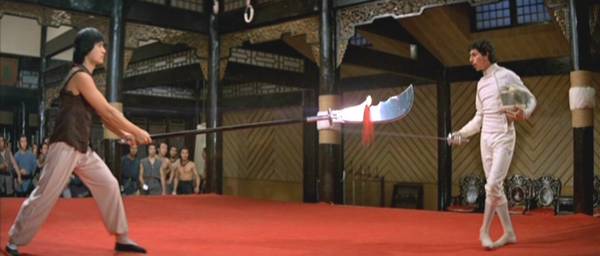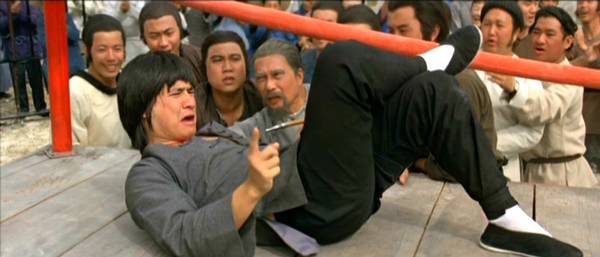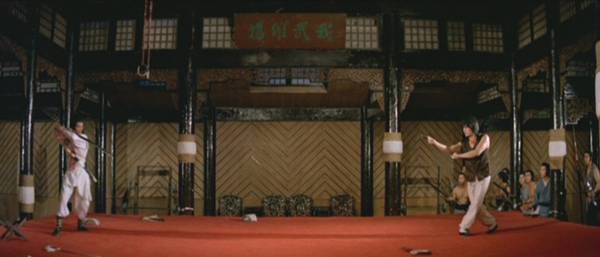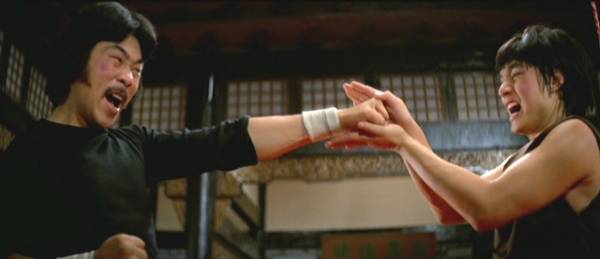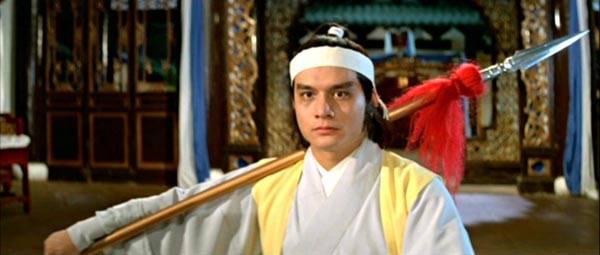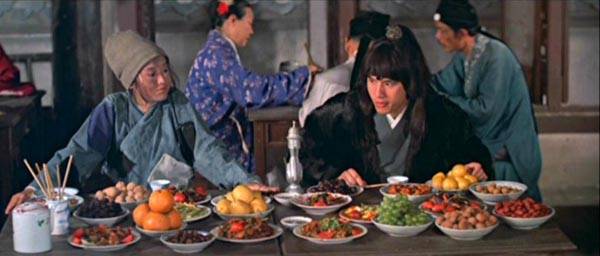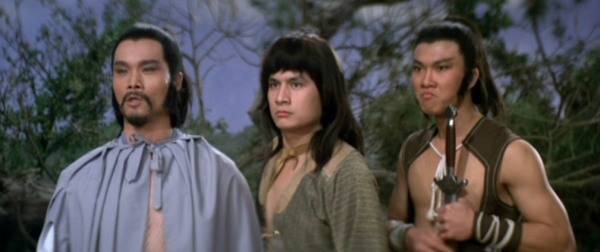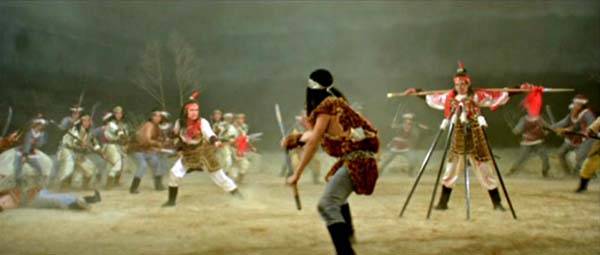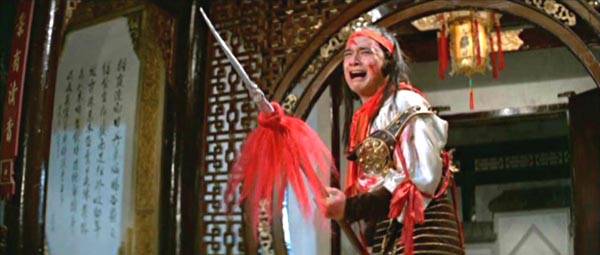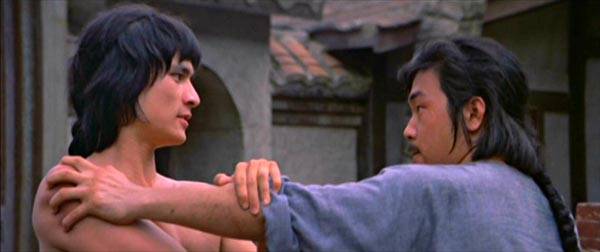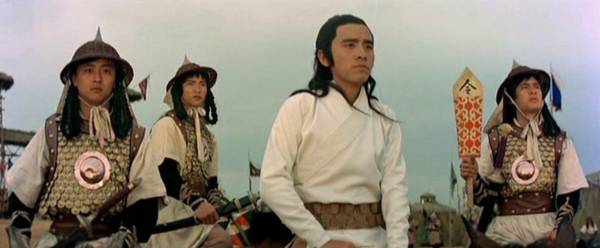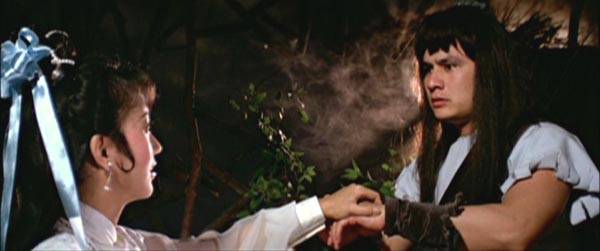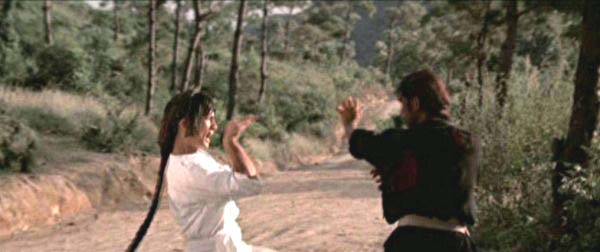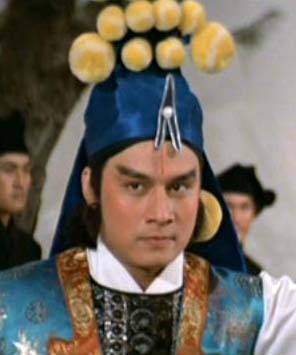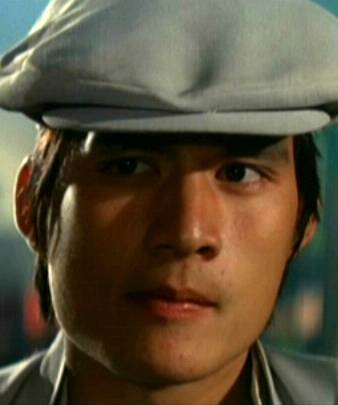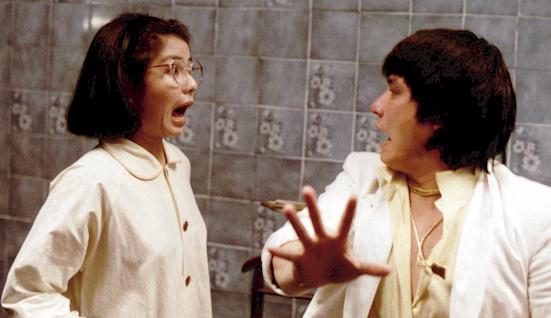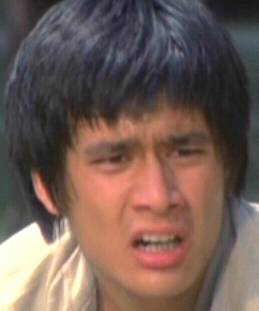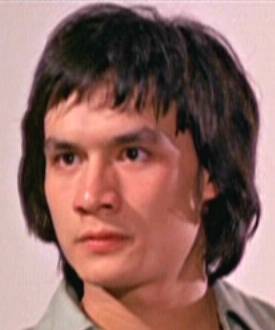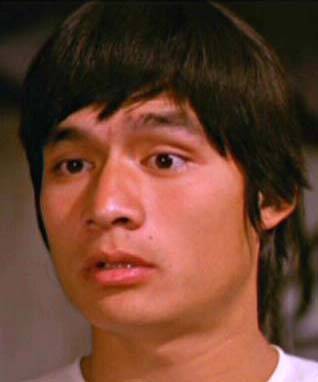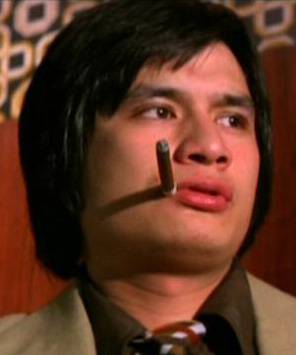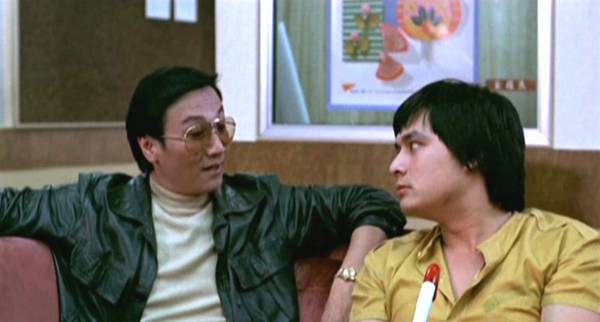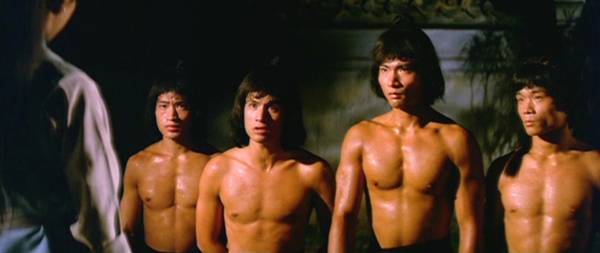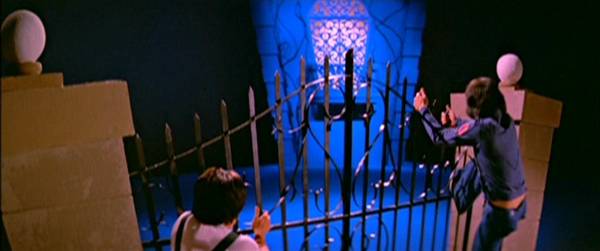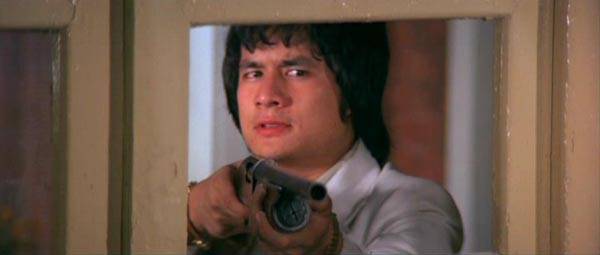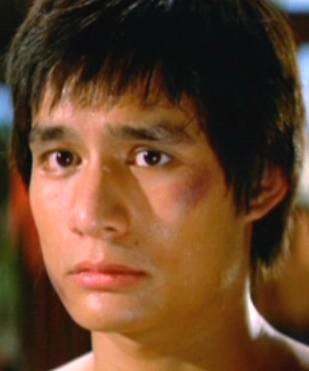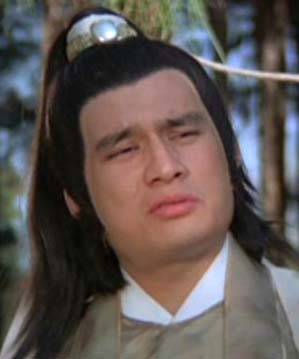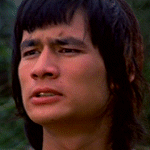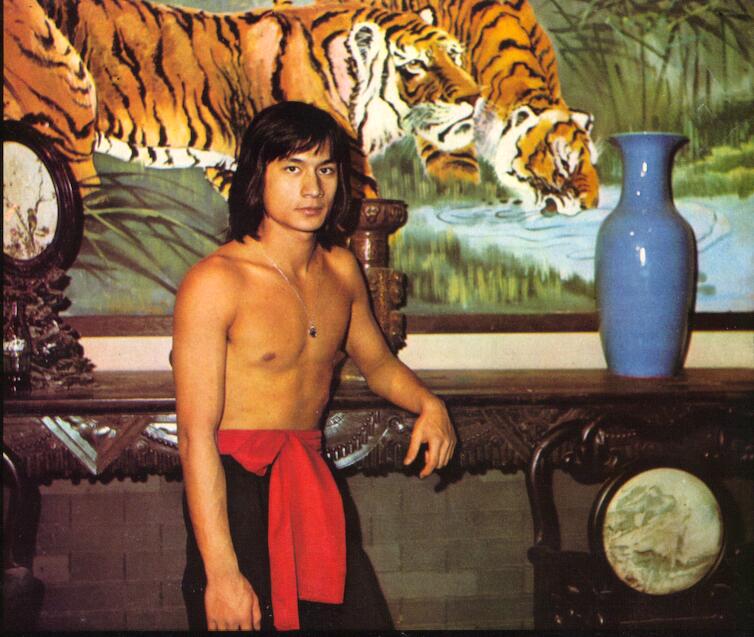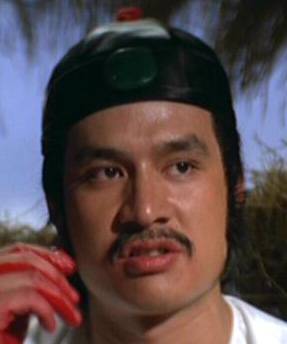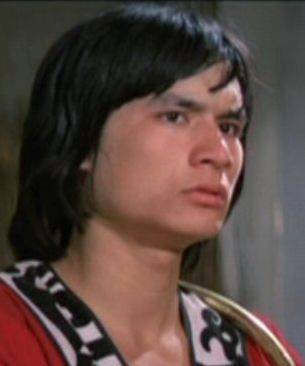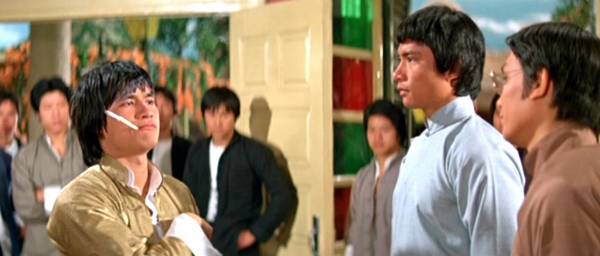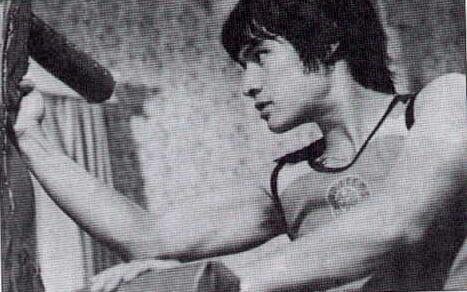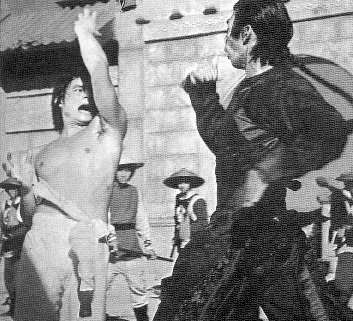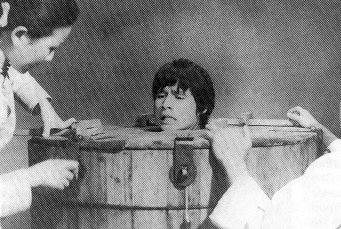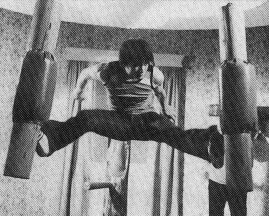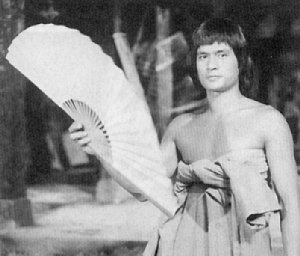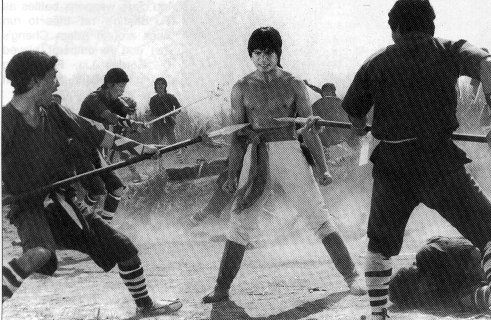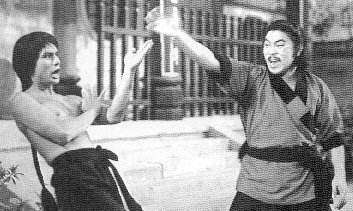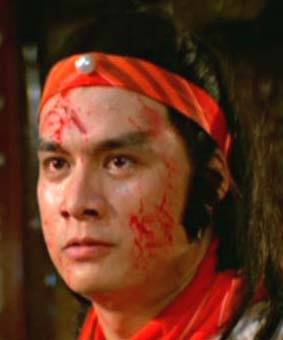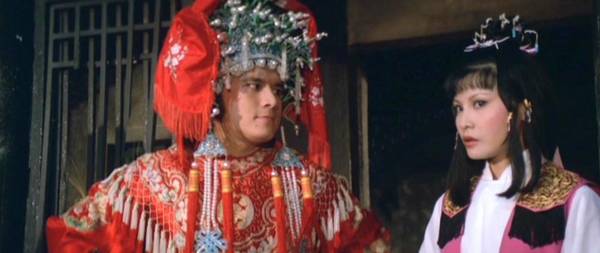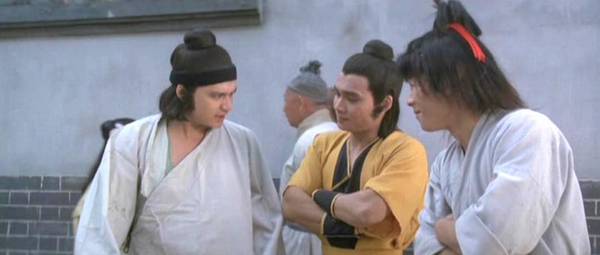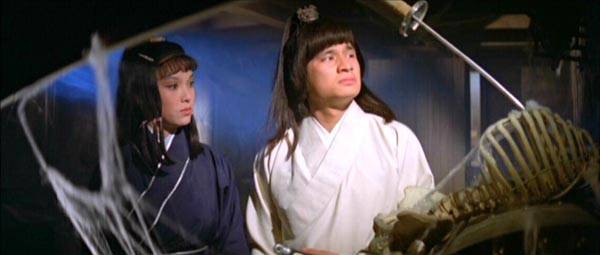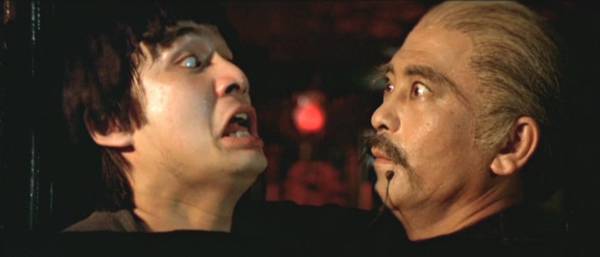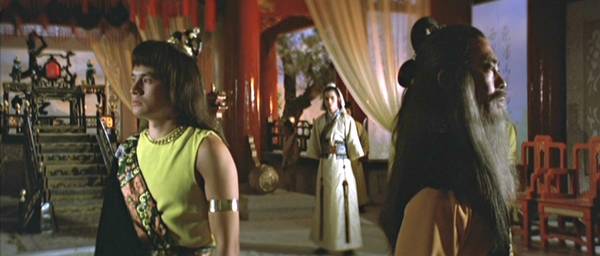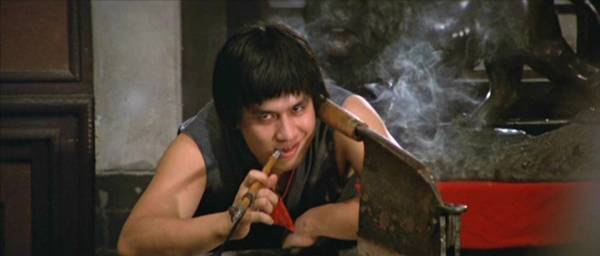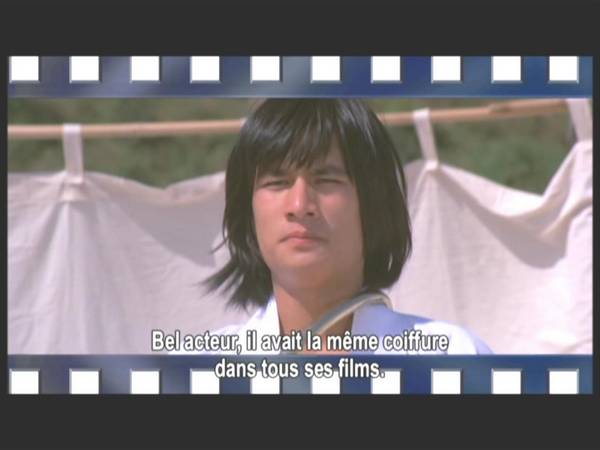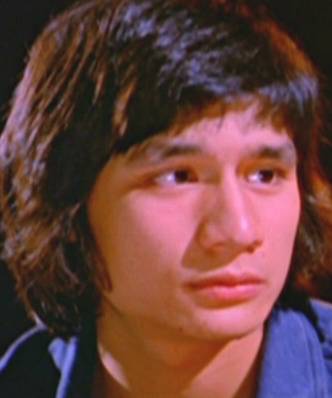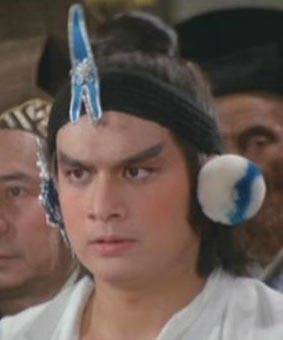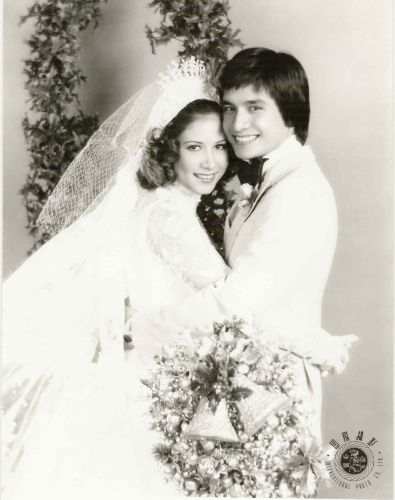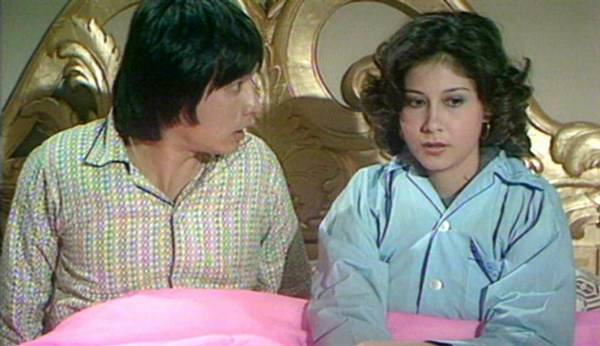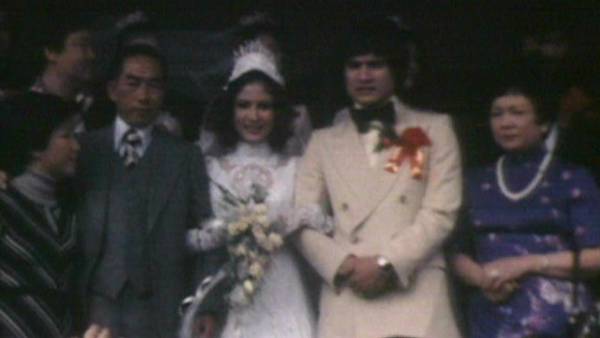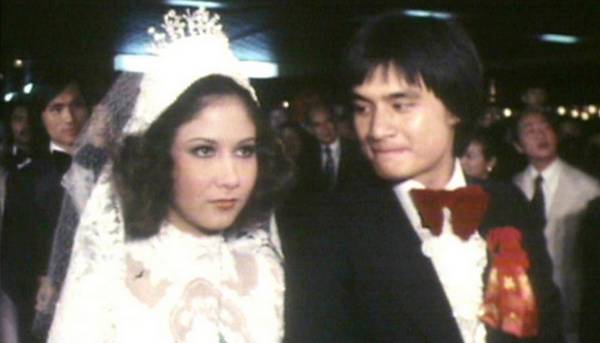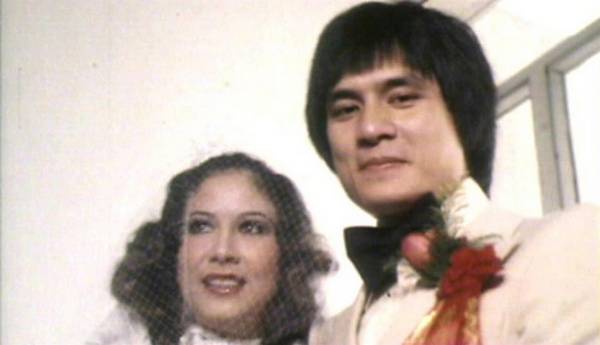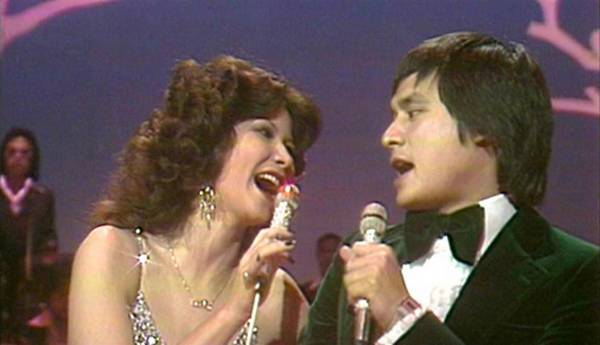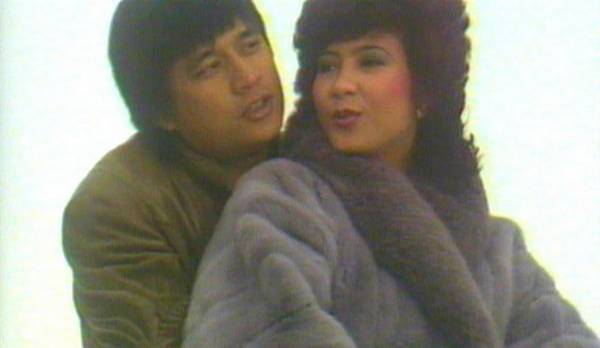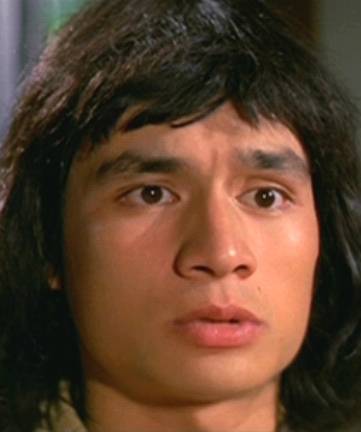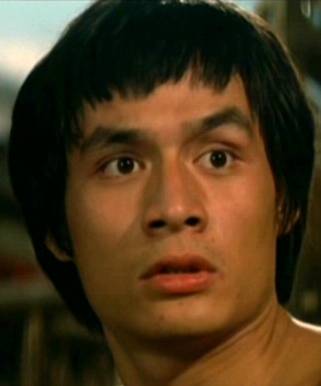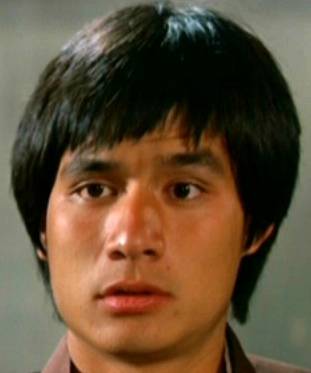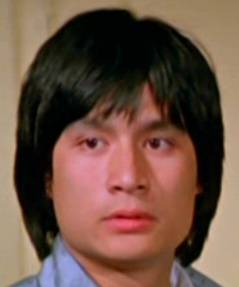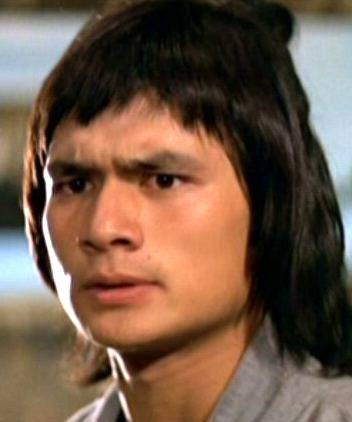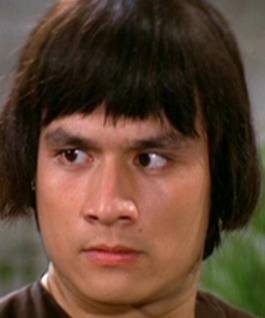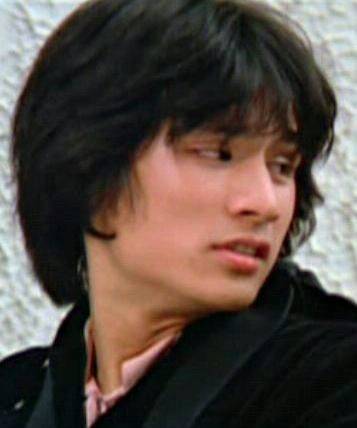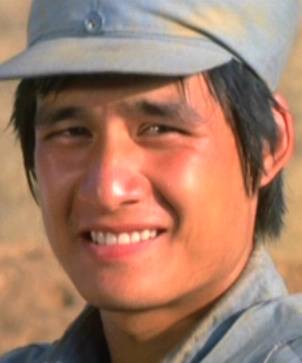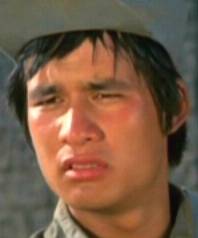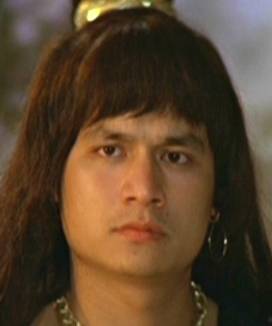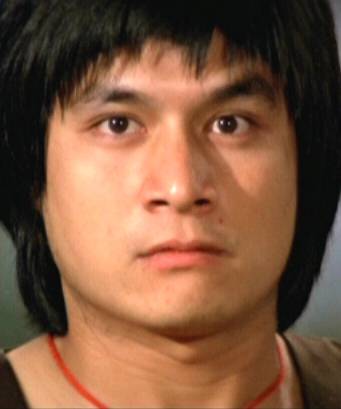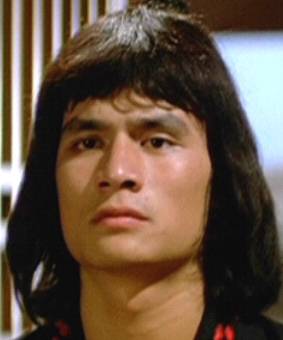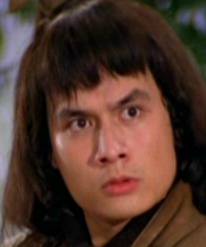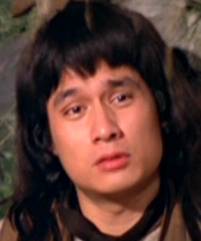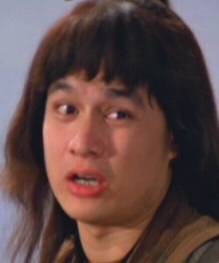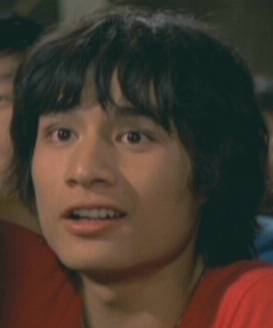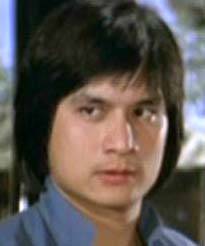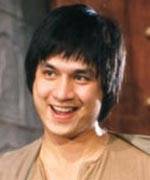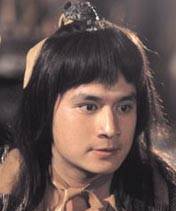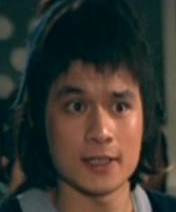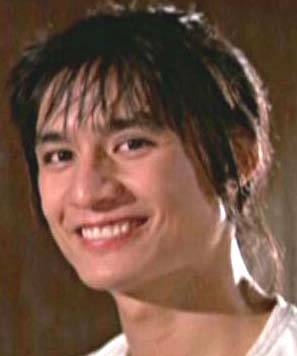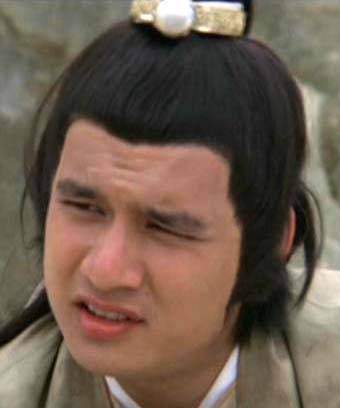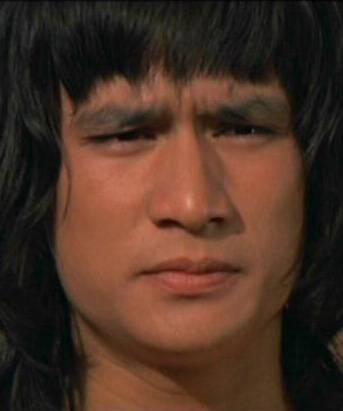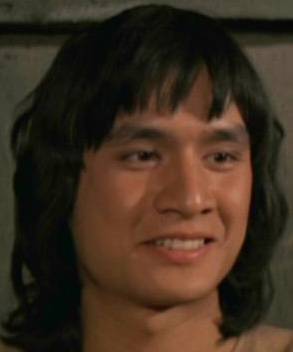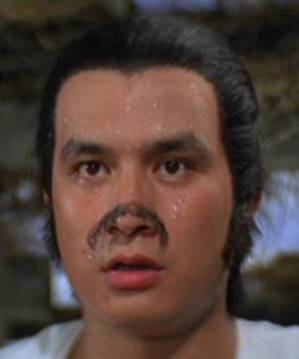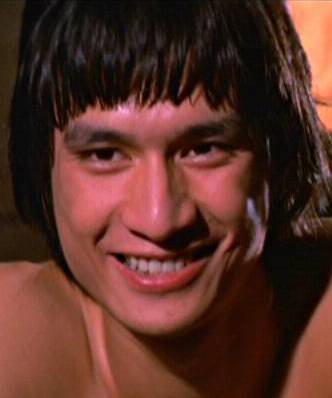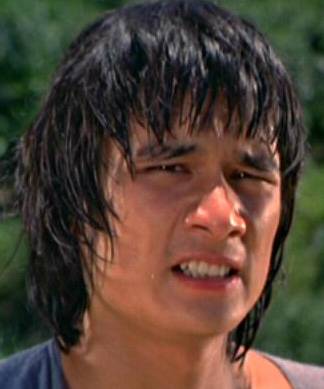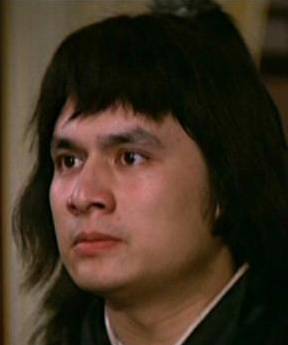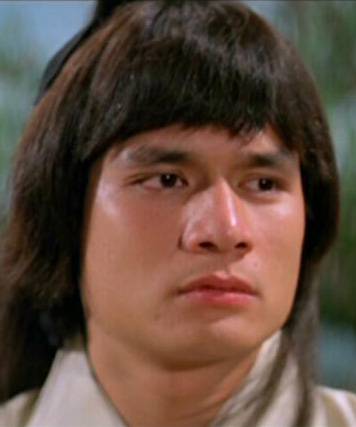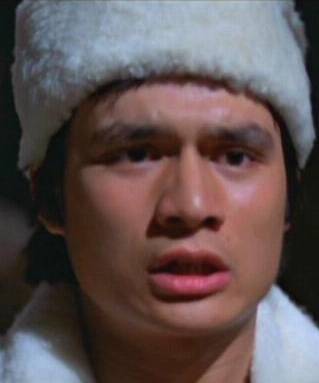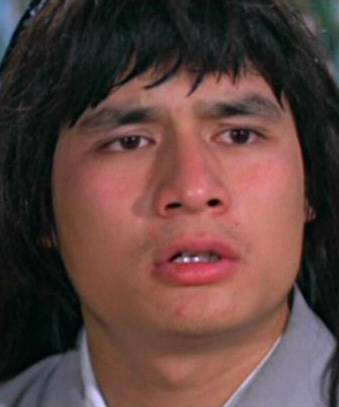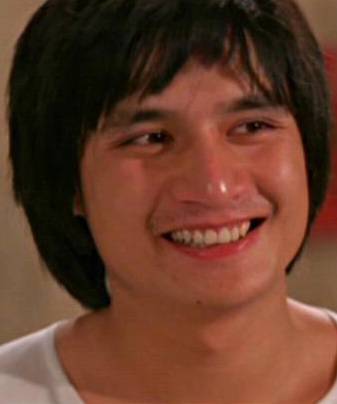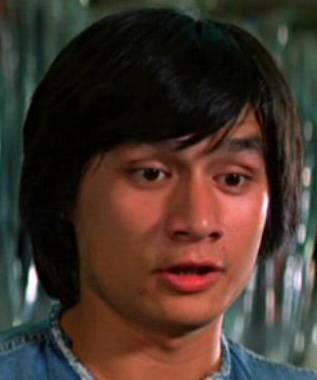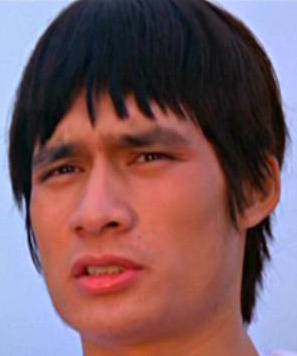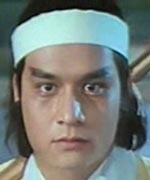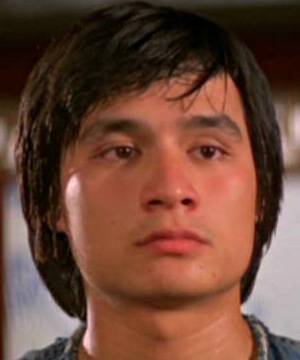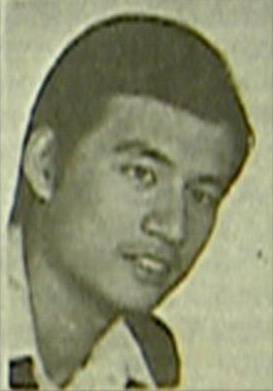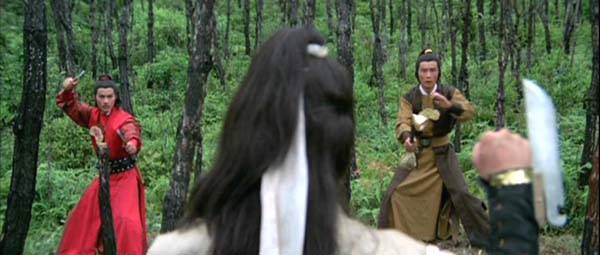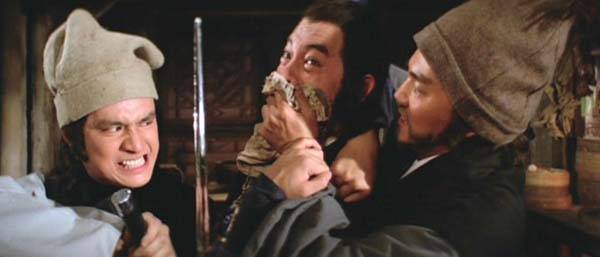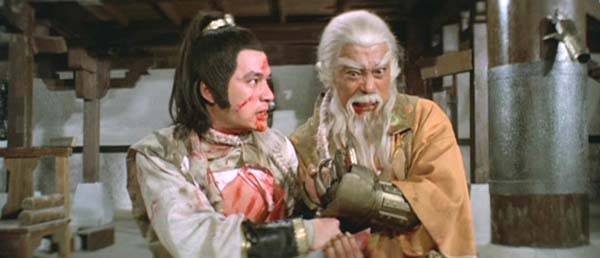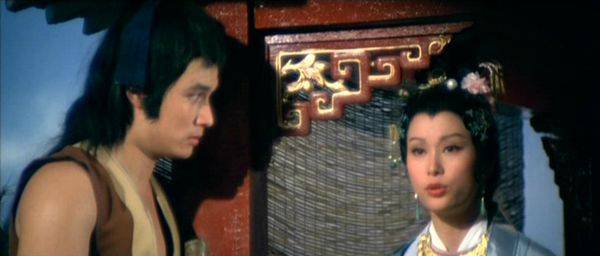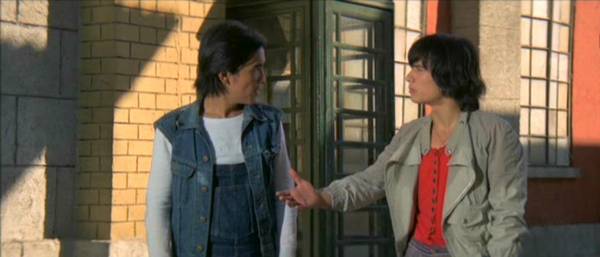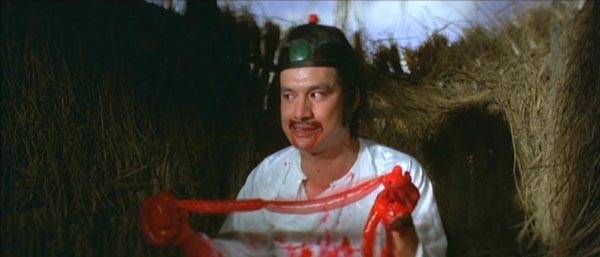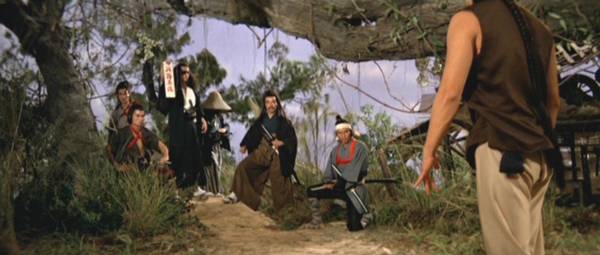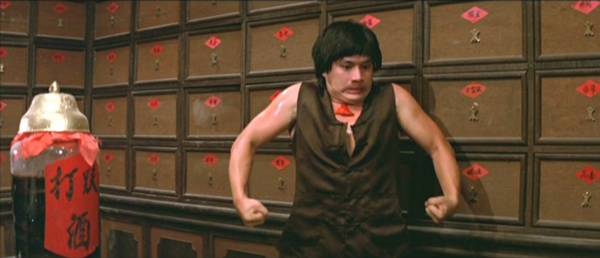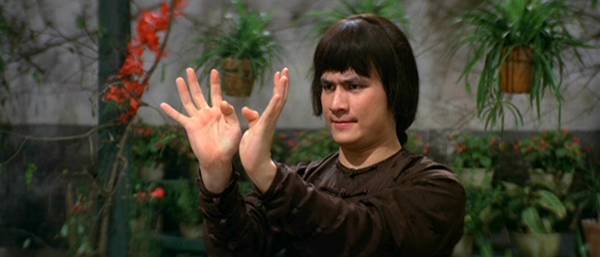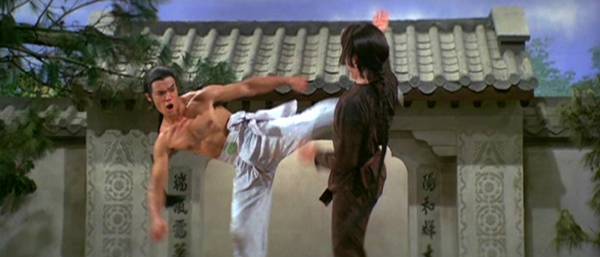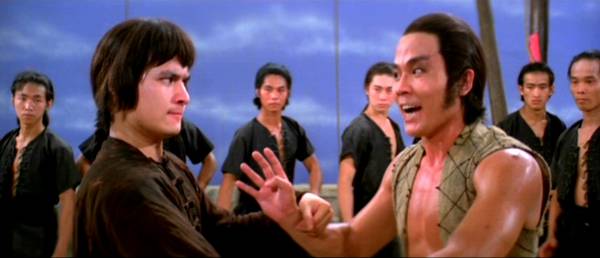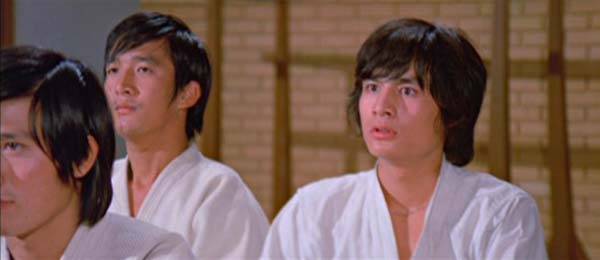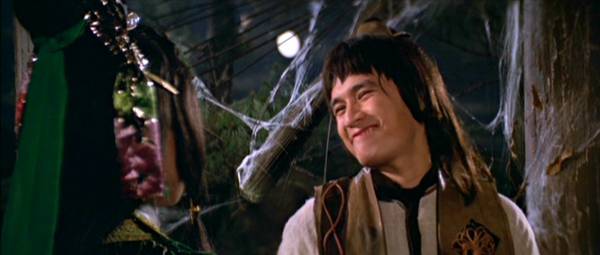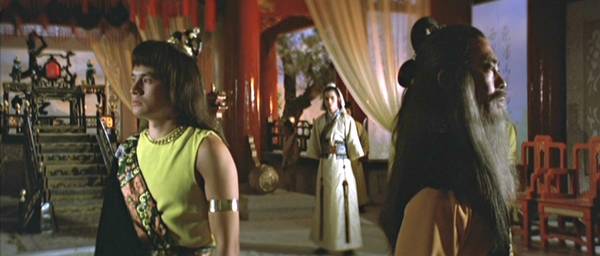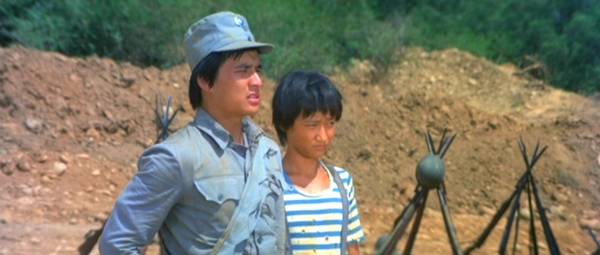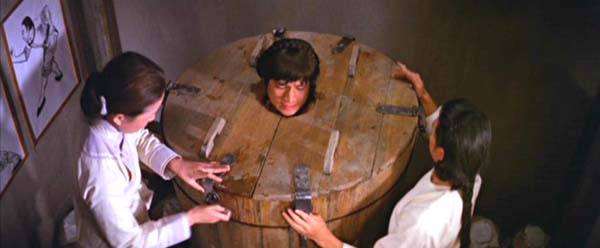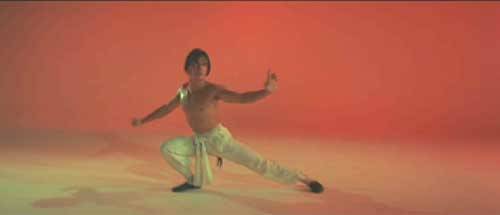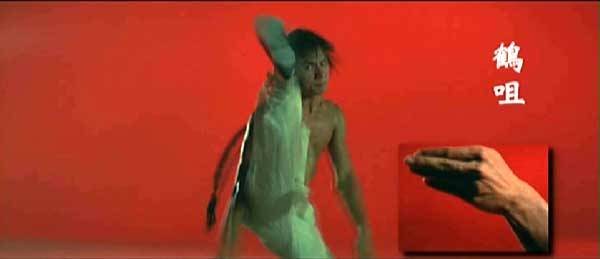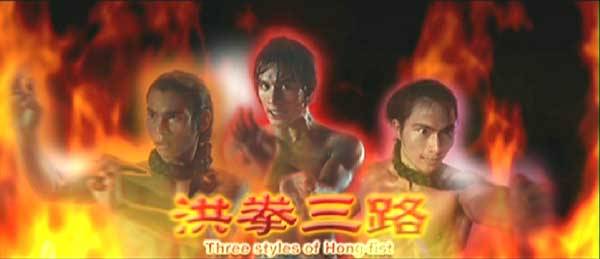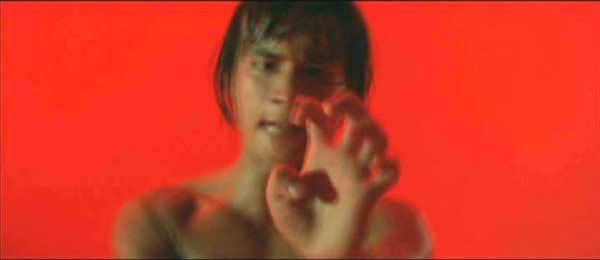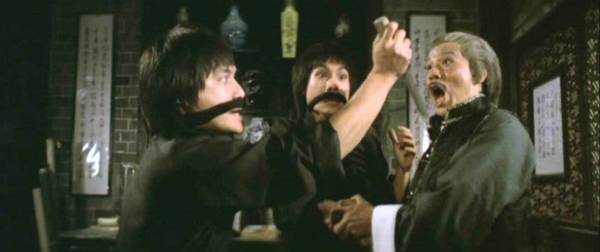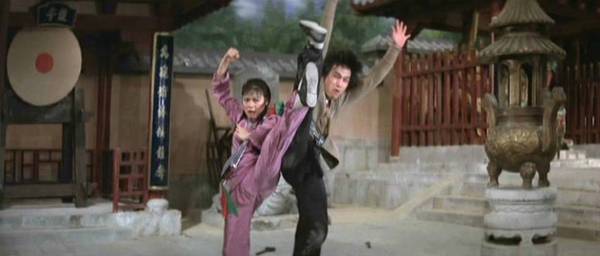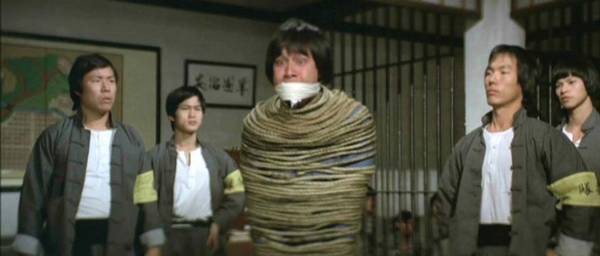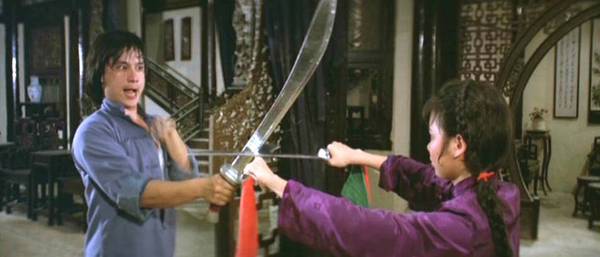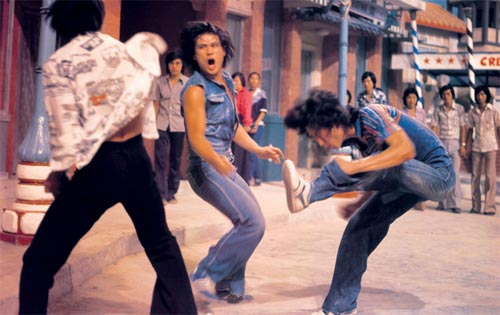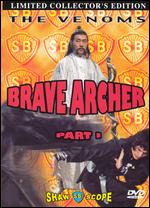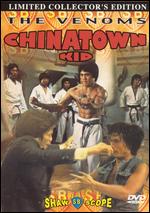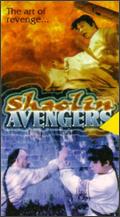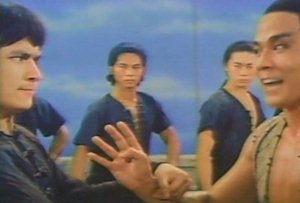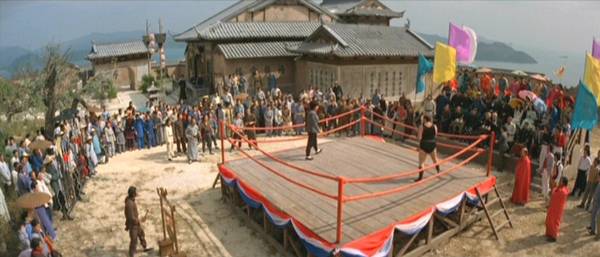 Uncle Alex in movies with my Uncle David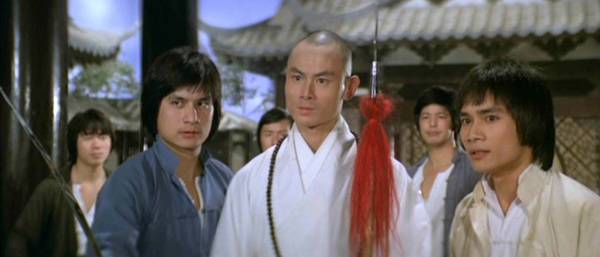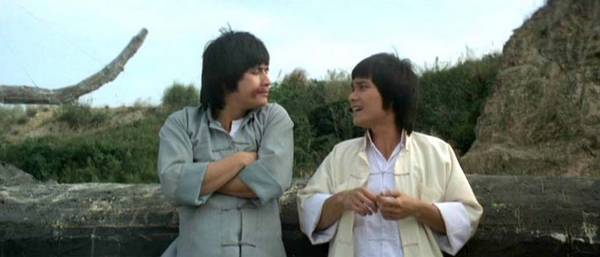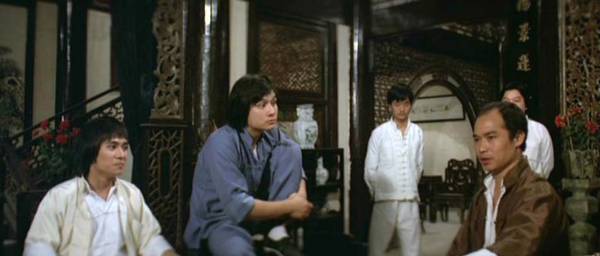 More photos collected from the internet to come later.
Last updated : 16 October 2006
Please use the Site Navigator menu to view other pages of this website, or alternatively press the 'Back' button on your web browser.
COPYRIGHT 2006-2010: JENA PANG. ALL RIGHTS RESERVED.