C'est moi!
An enjoyable afternoon adjudicating a piano competition at Milton Keynes Preparatory School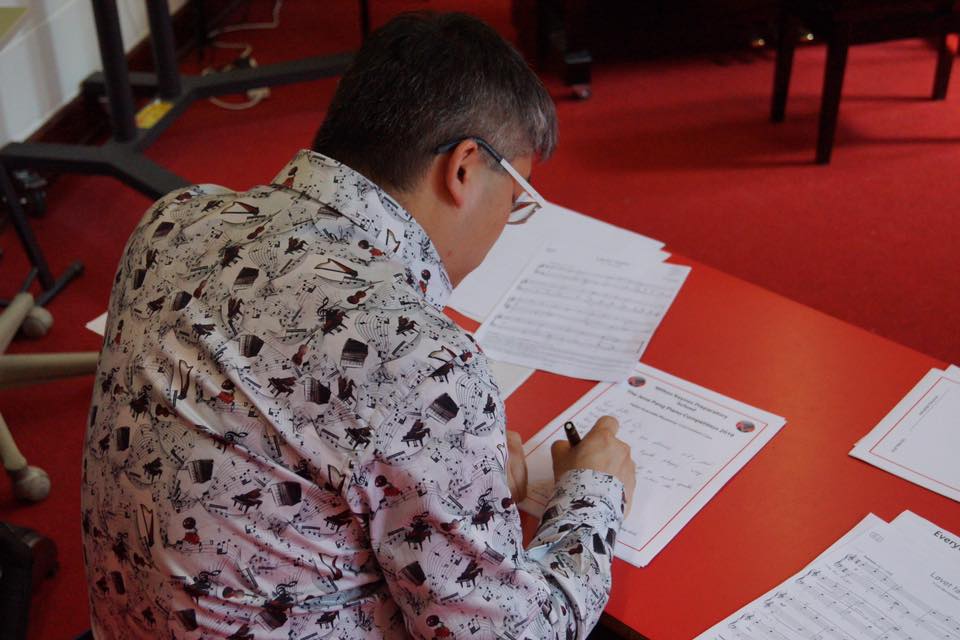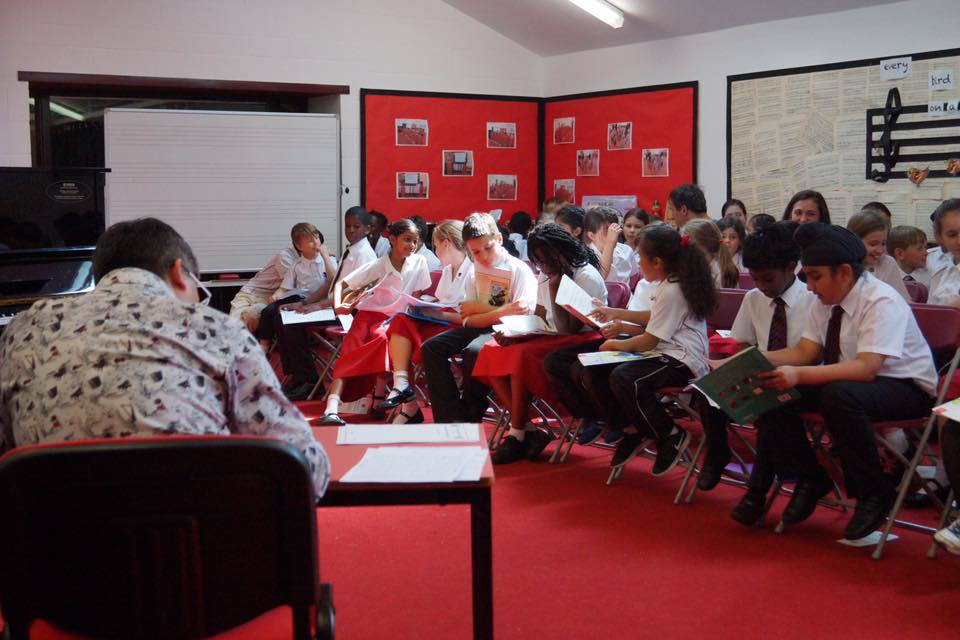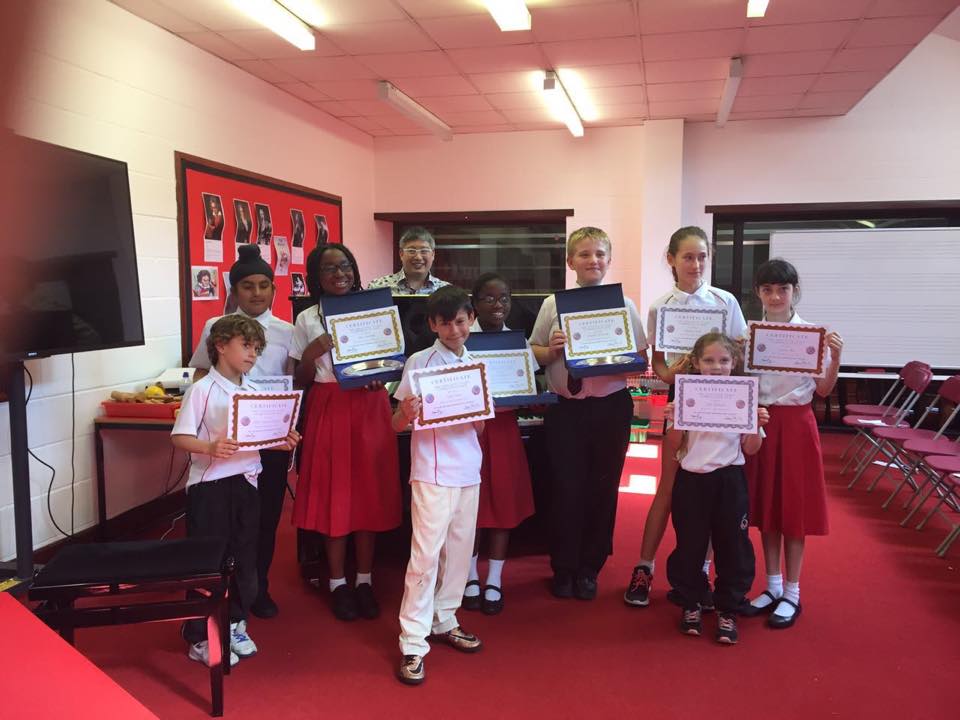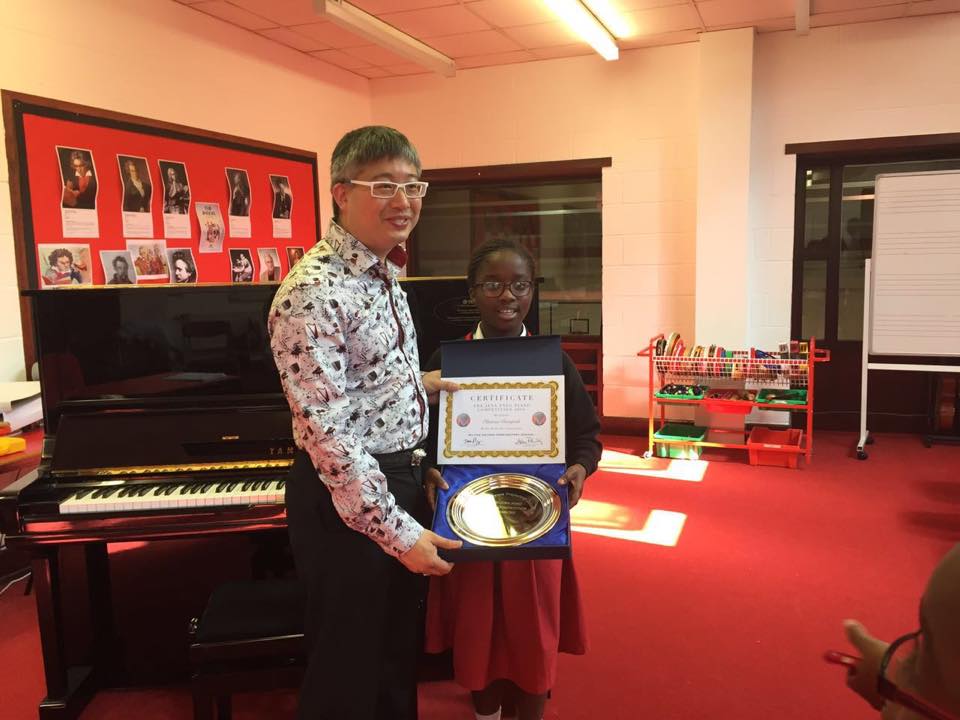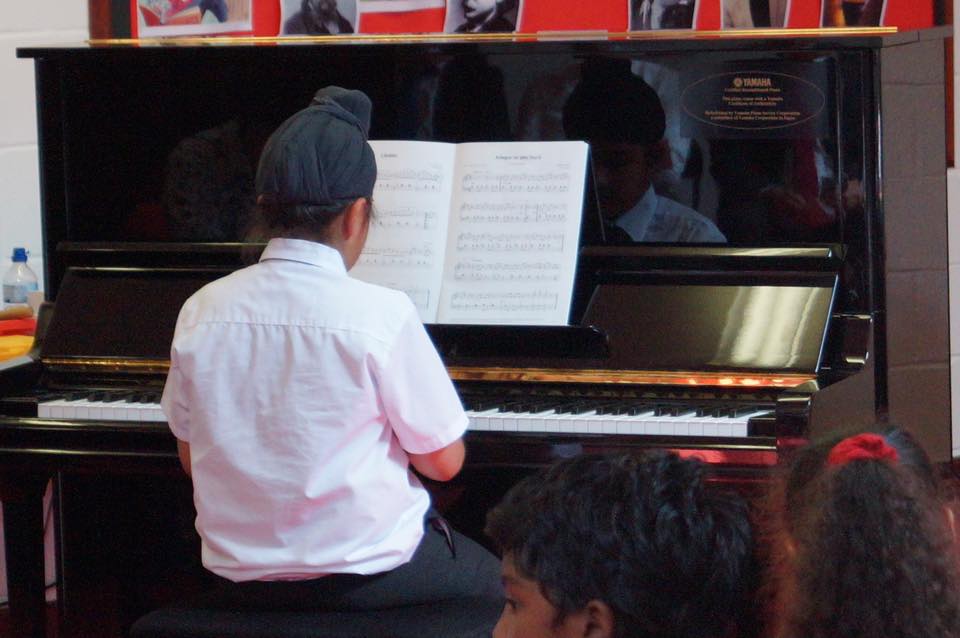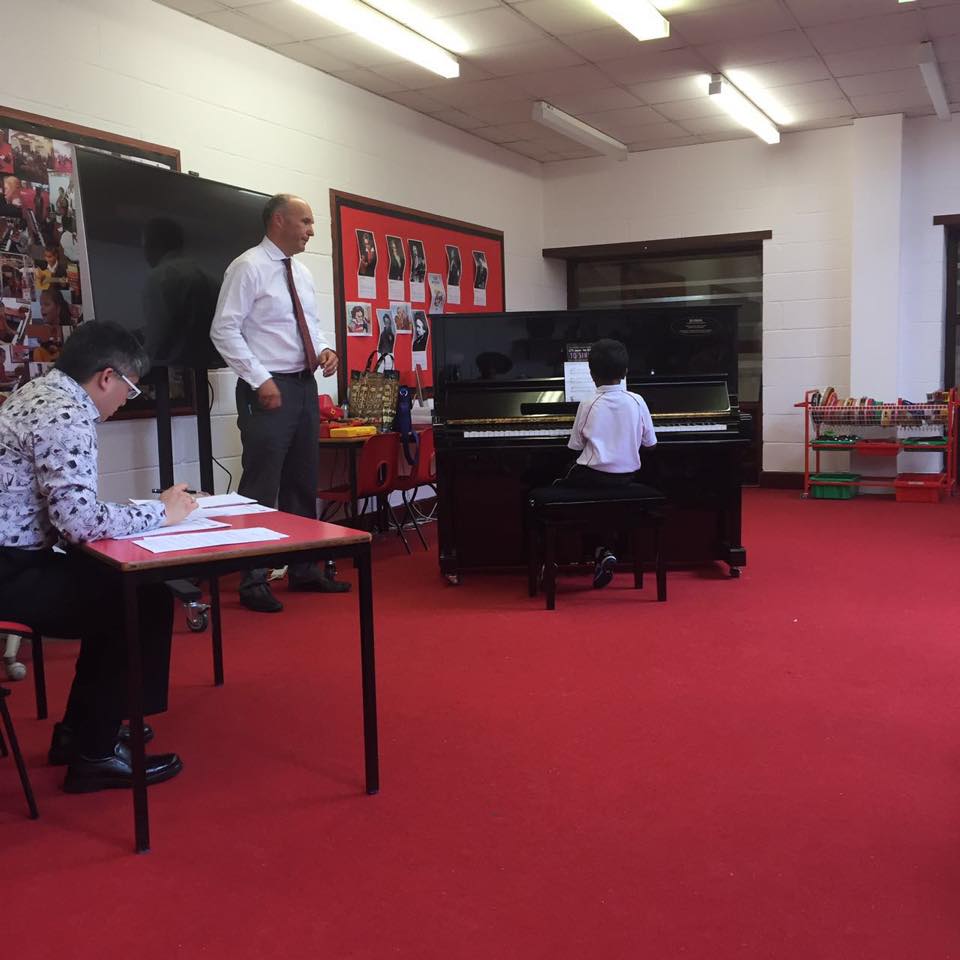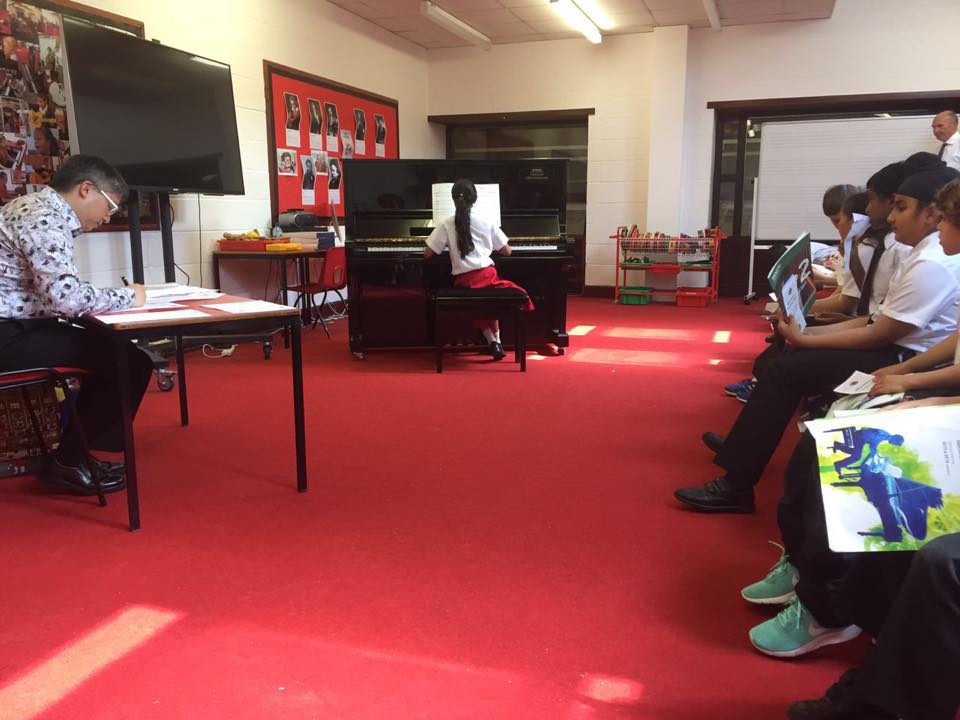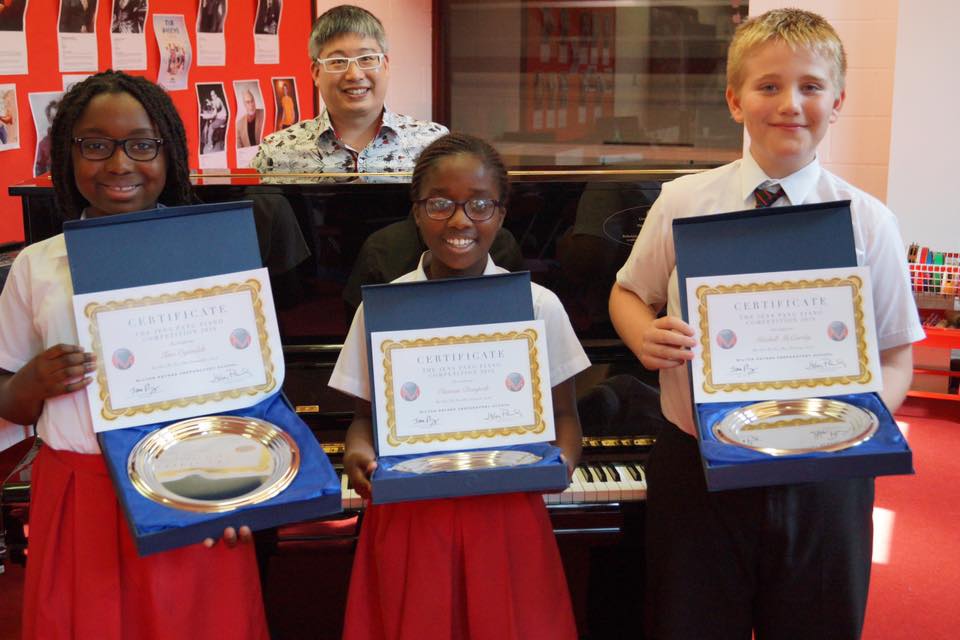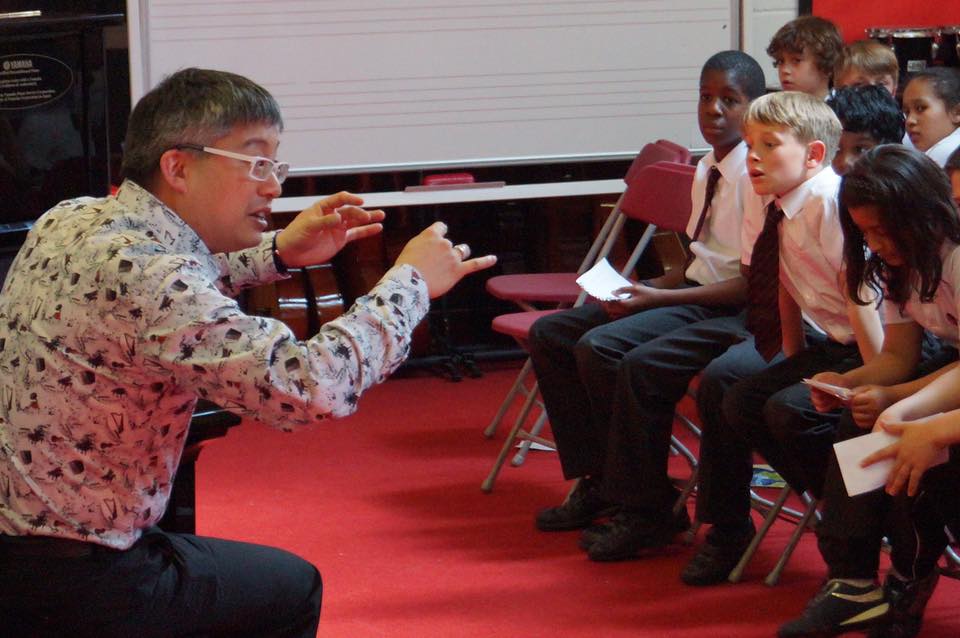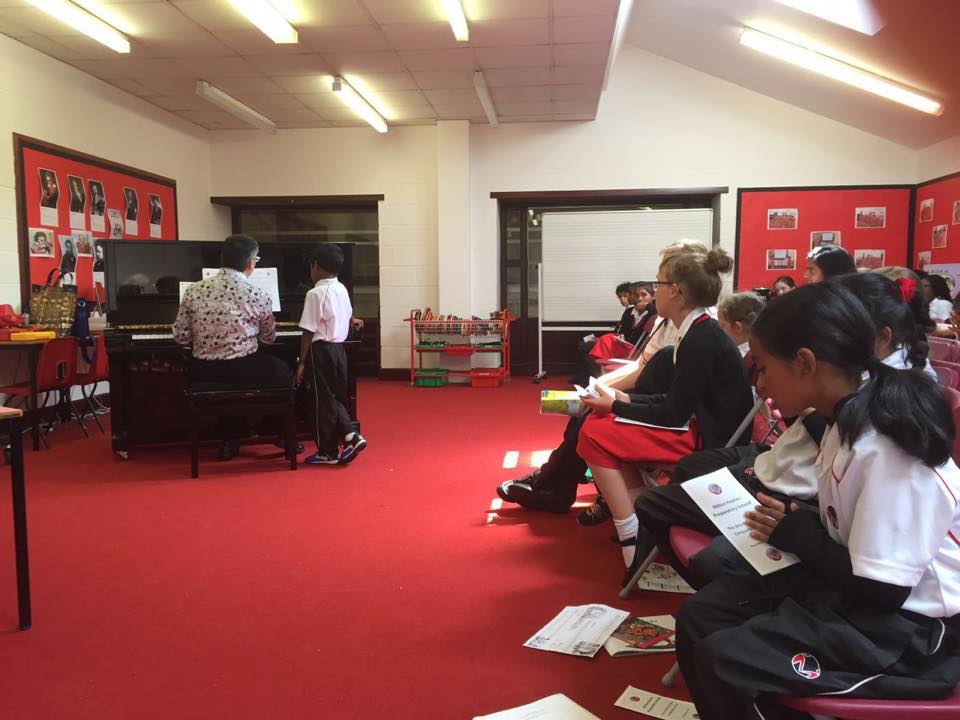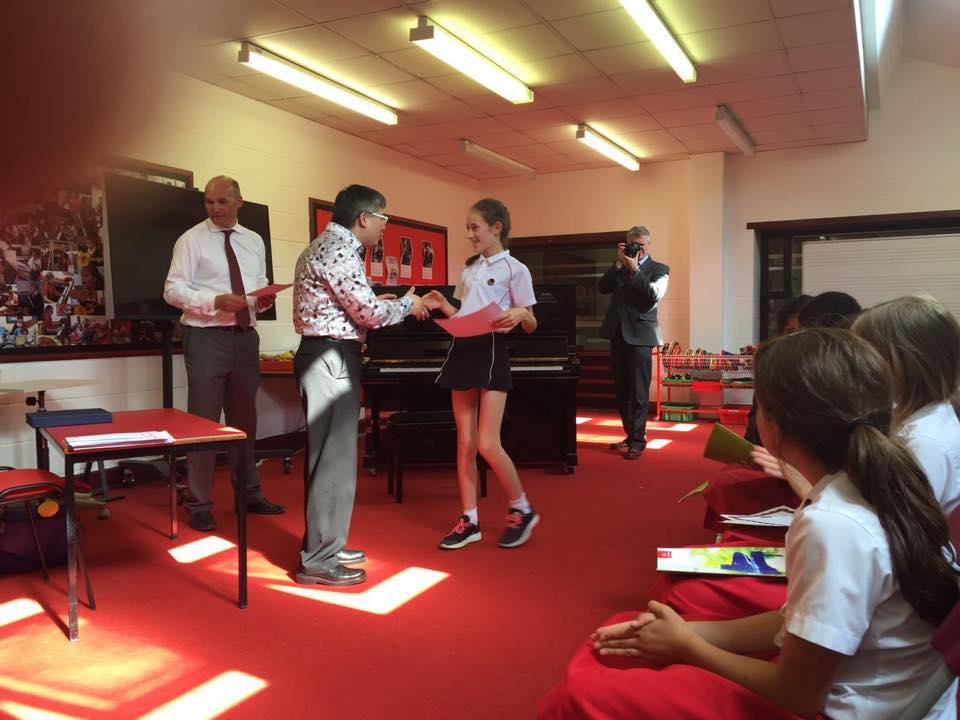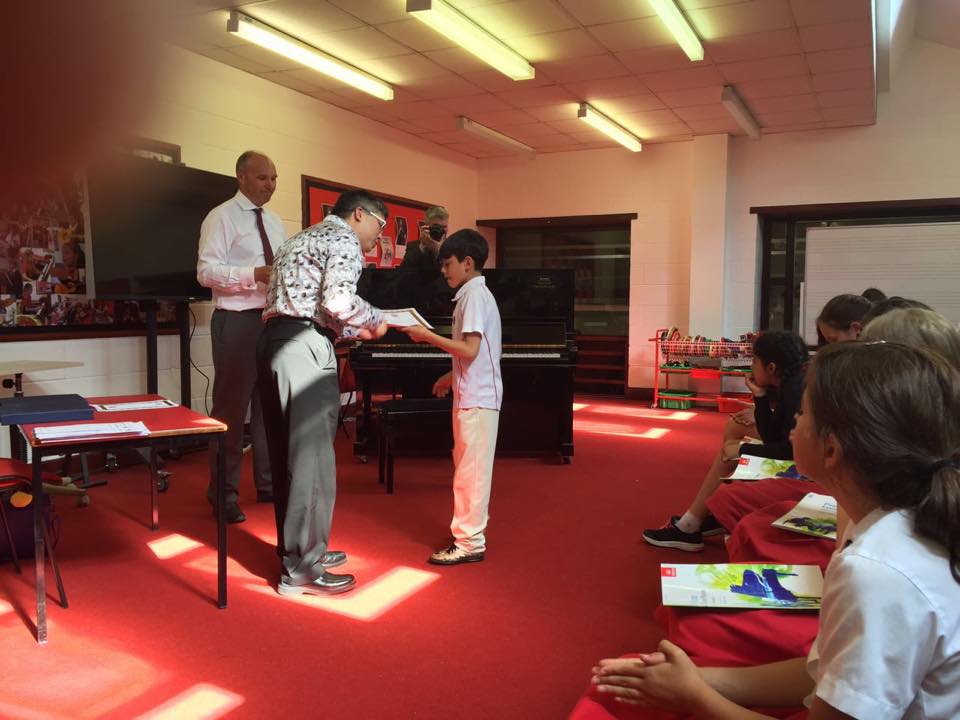 An informal afternoon concert with my violin students at Sandringham Care Home for the Elderly, a great platform for the students to practice performing and good entertainment and stimulation for the elderly residents. Most rewarding!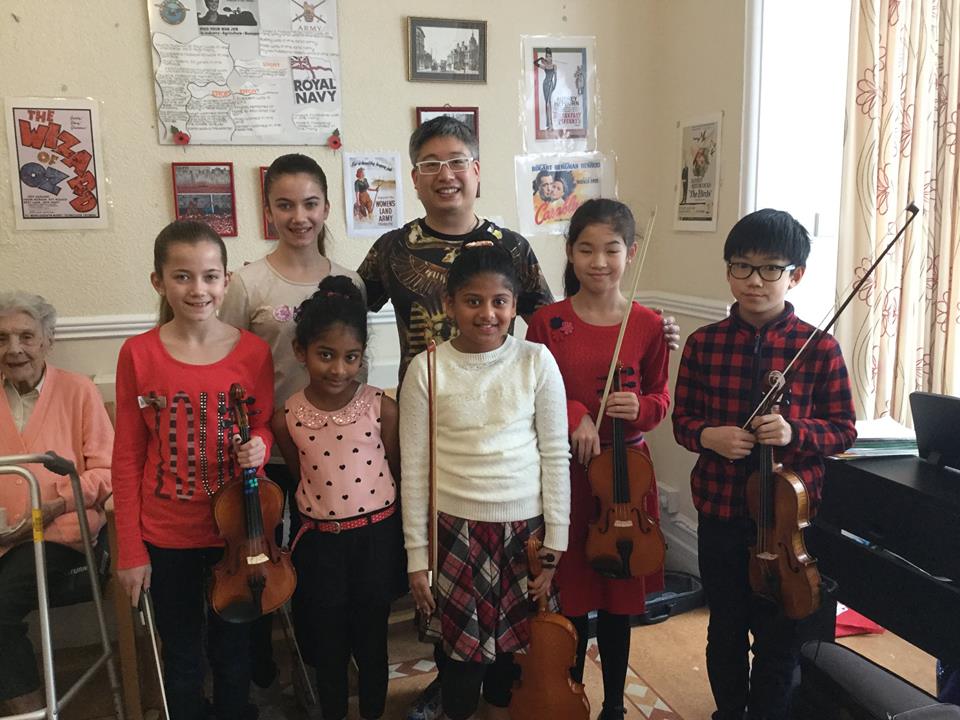 An opportunity for my students to play to my first violin teacher Brenda Farrow ARCM (now McGowan), who is a resident at Sandringham Carehome for the Elderly in Westcliff on Sea.
March 2016: Another piano and violin masterclass at Milton Keynes Preparatory School, I also took my student Sammy Li and Henry Man from Brentwood School to perform a lunchtime recital to the children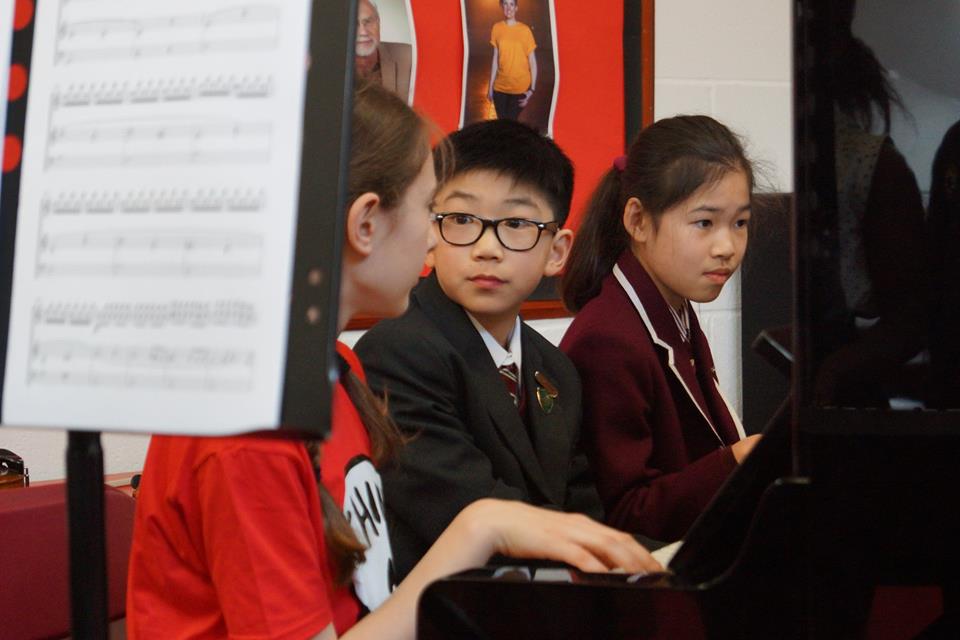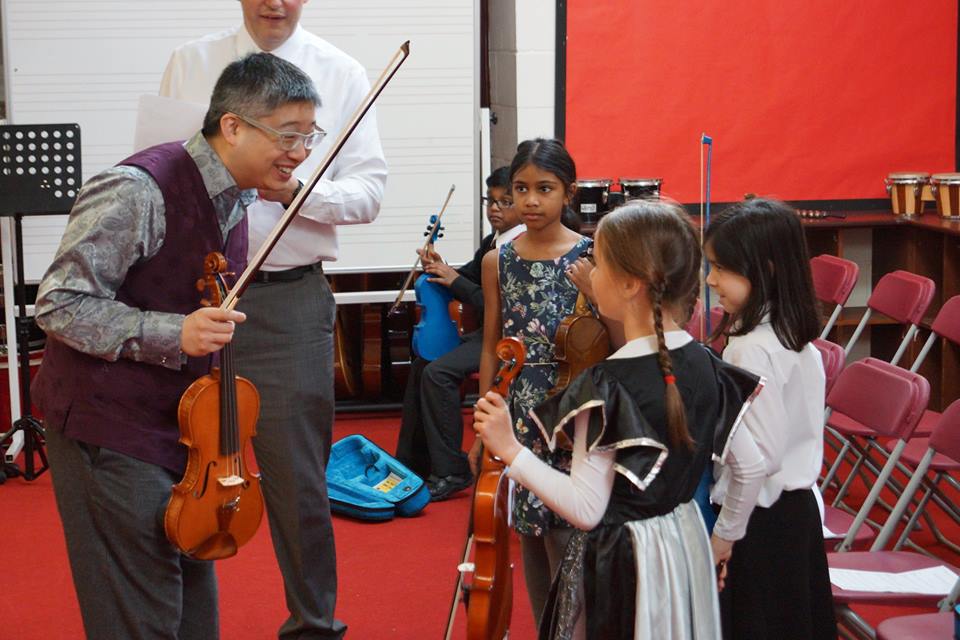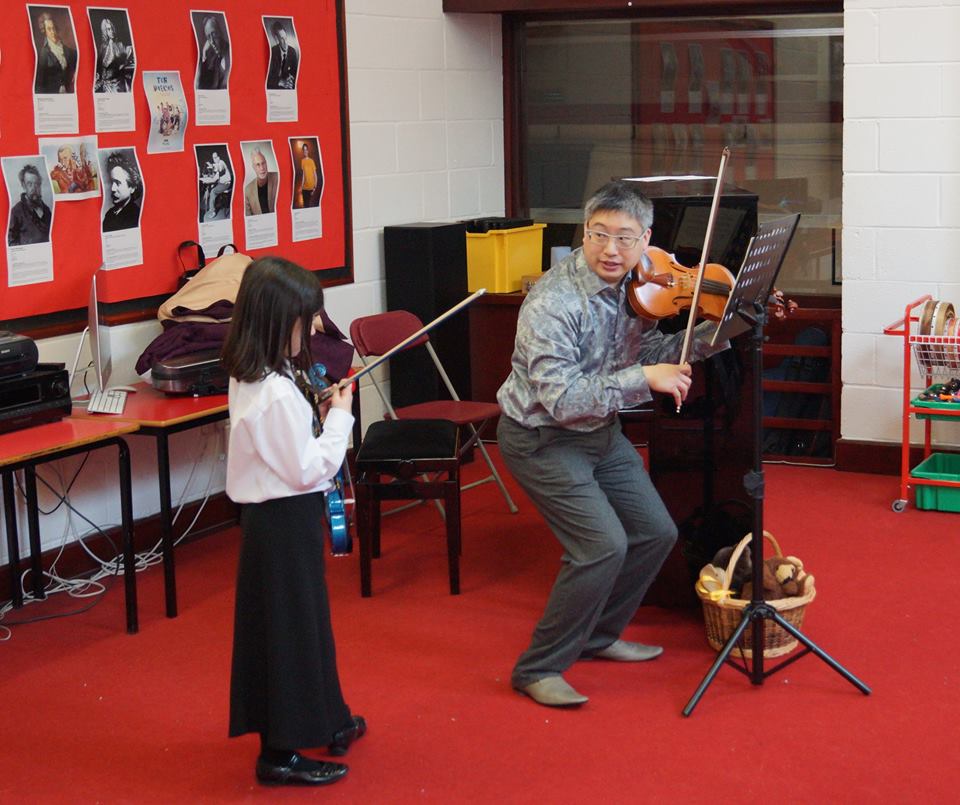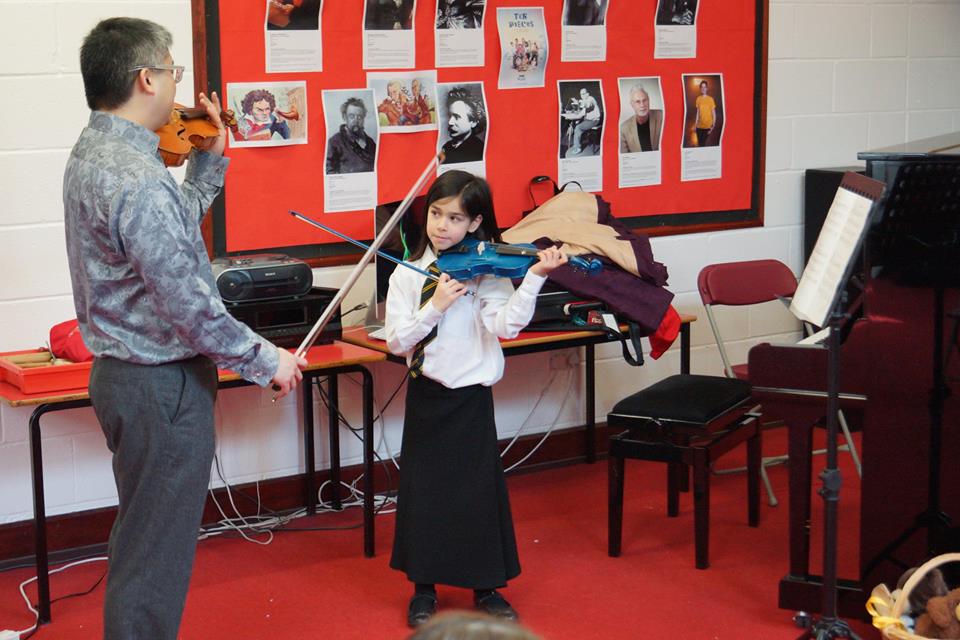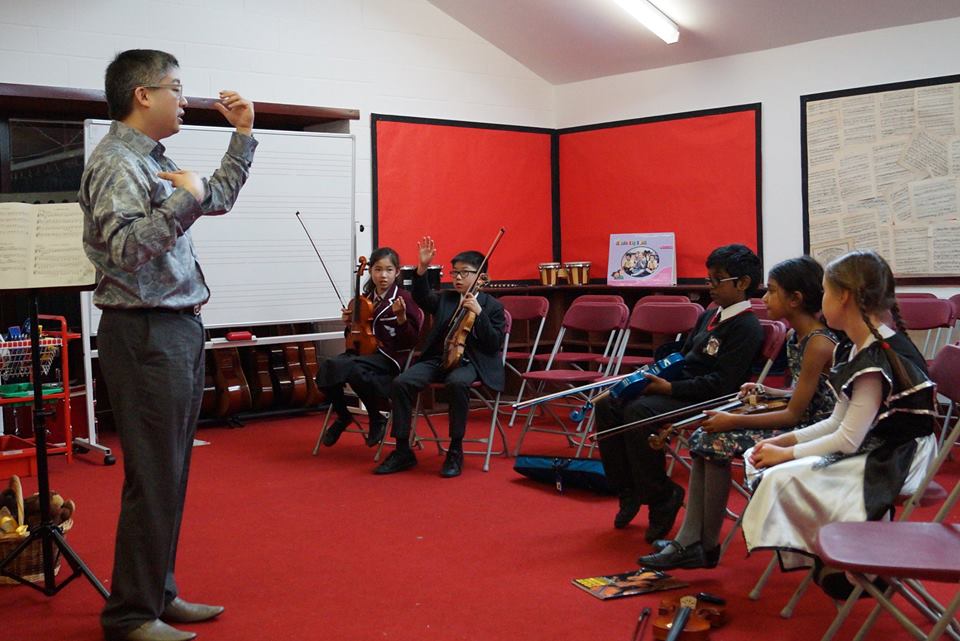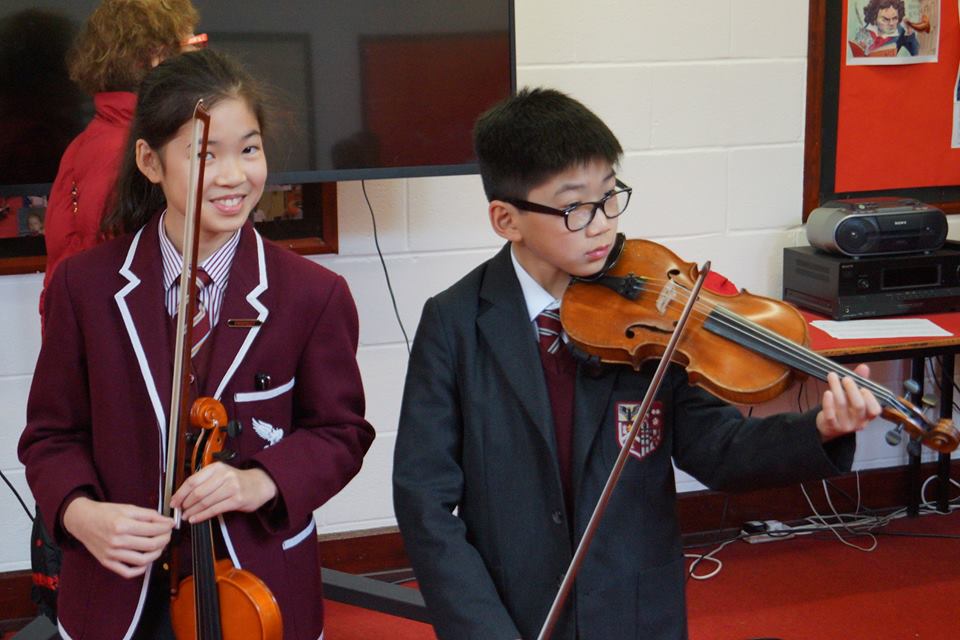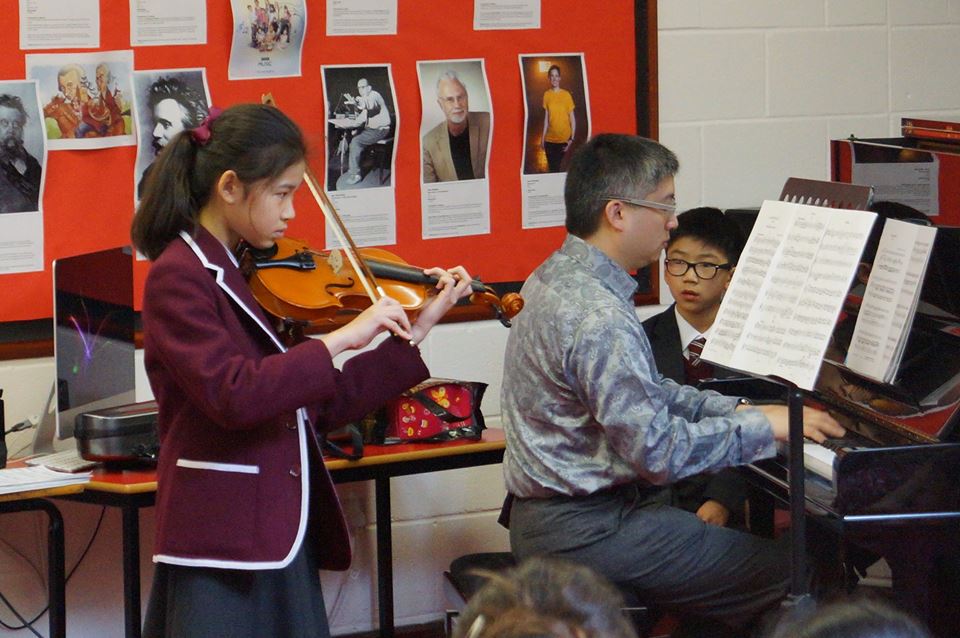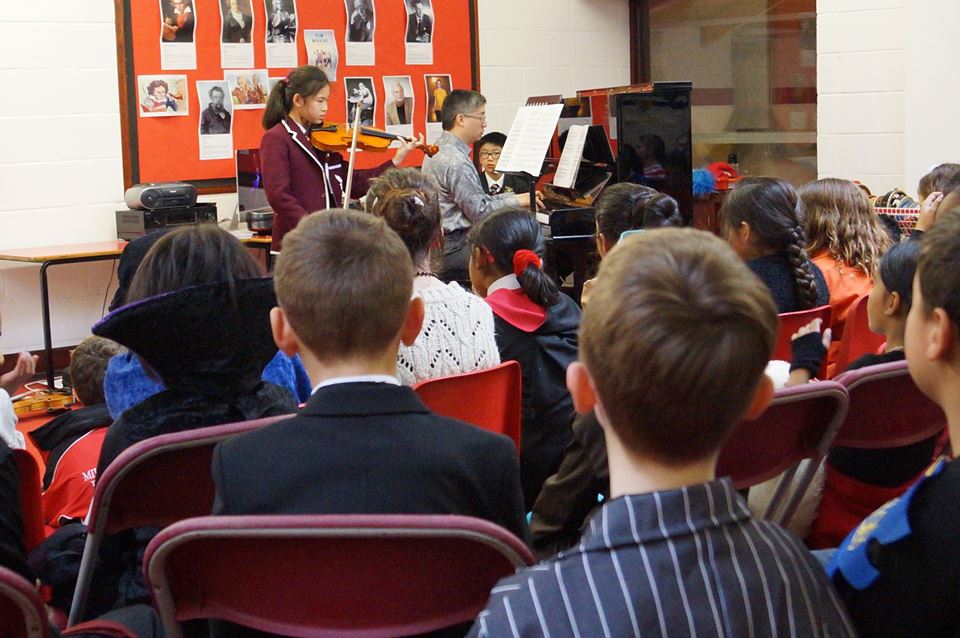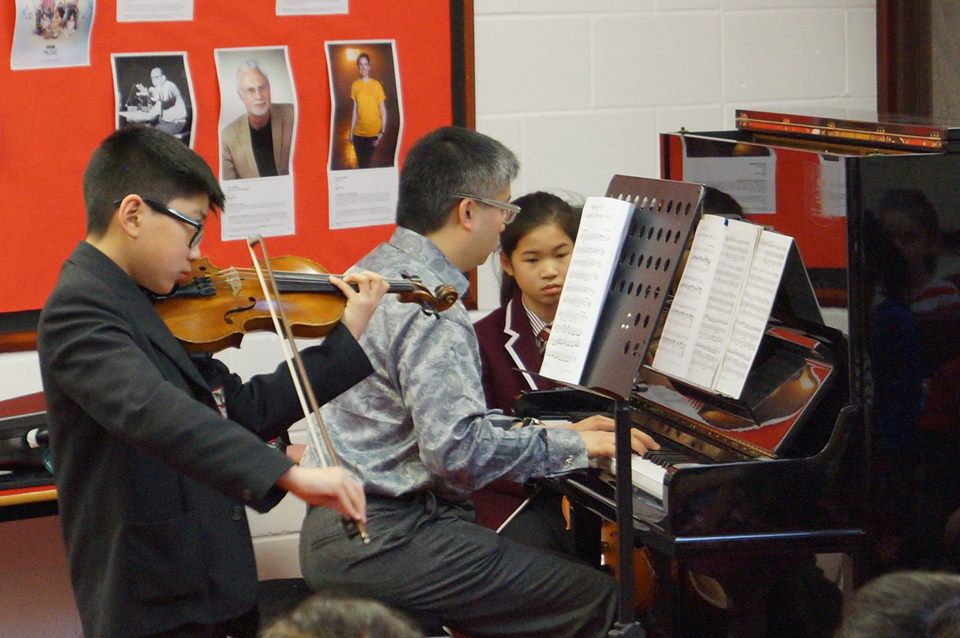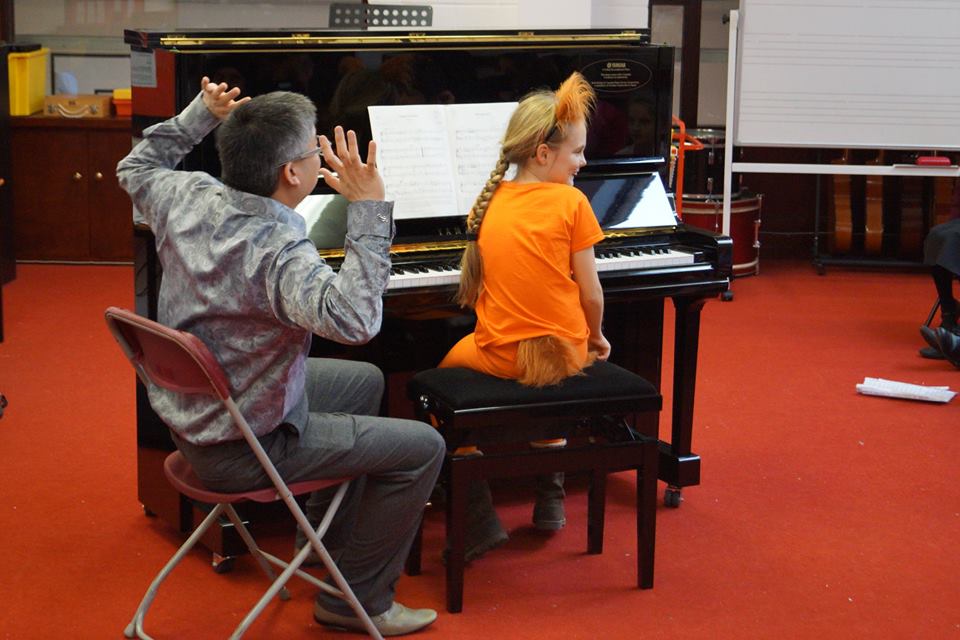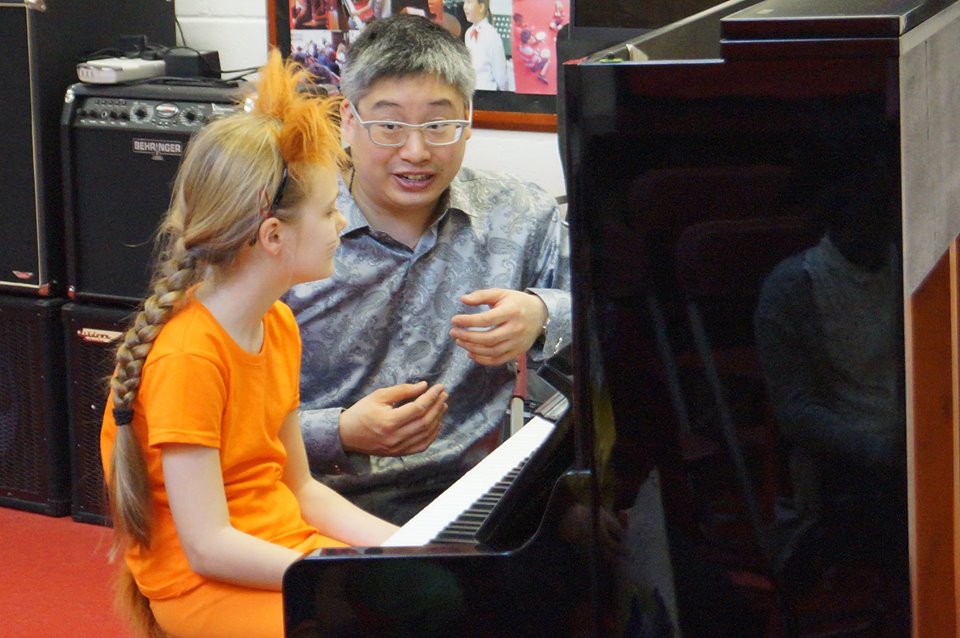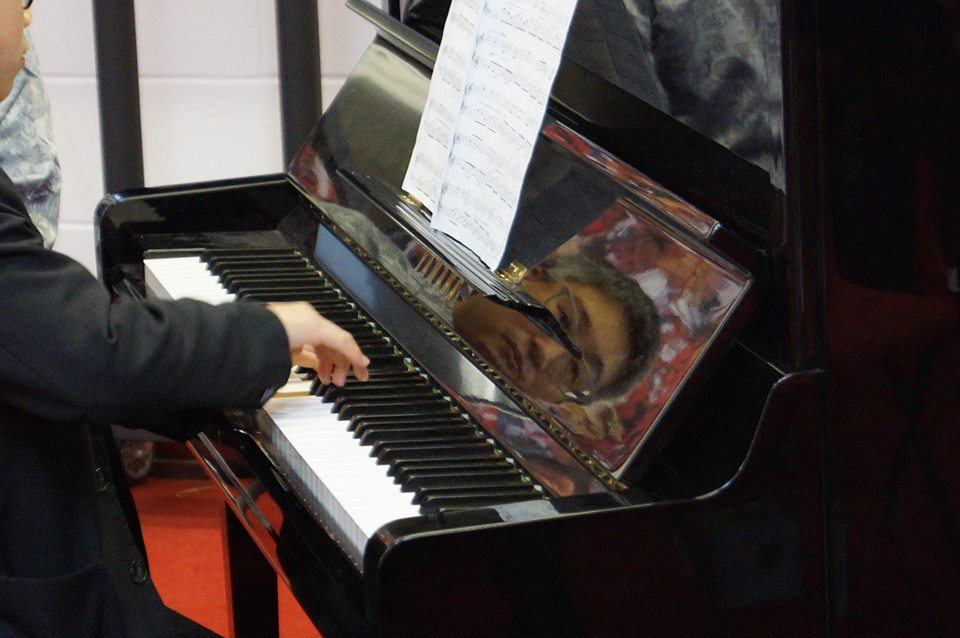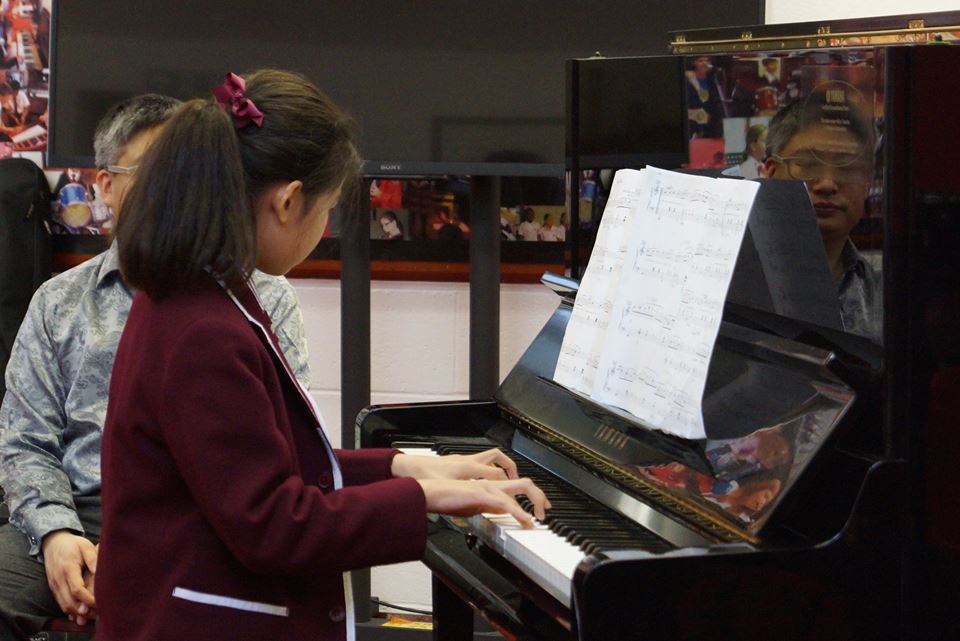 Masterclases for piano and violin students of Milton Keynes Preparatory School, November 2015.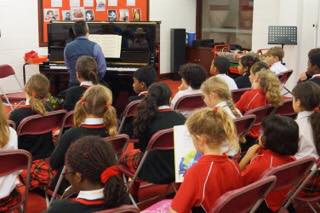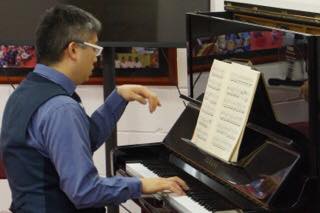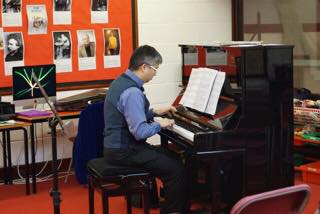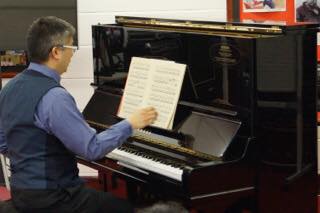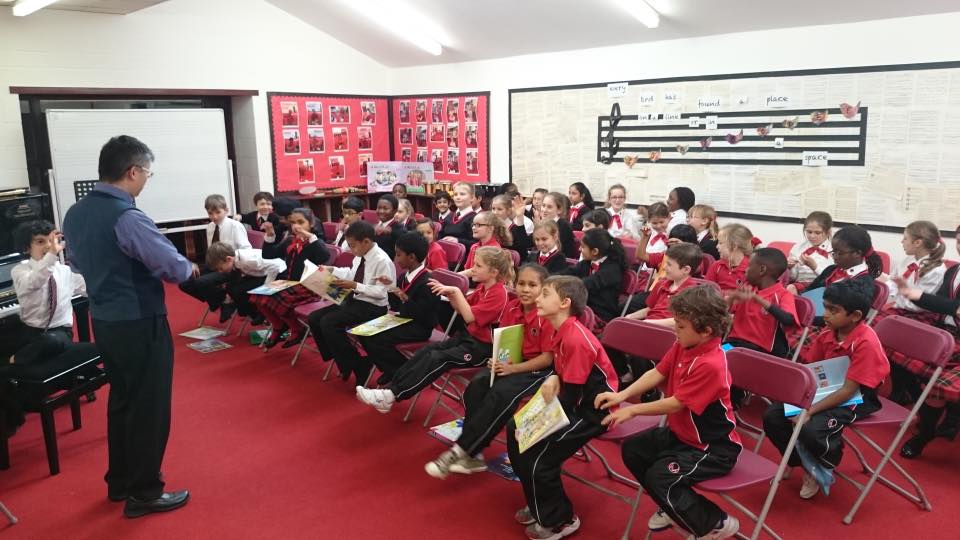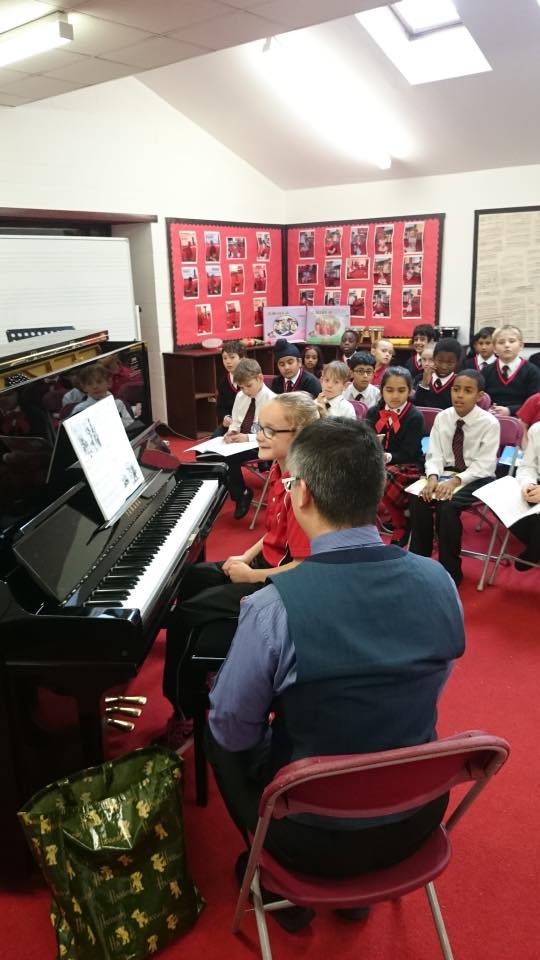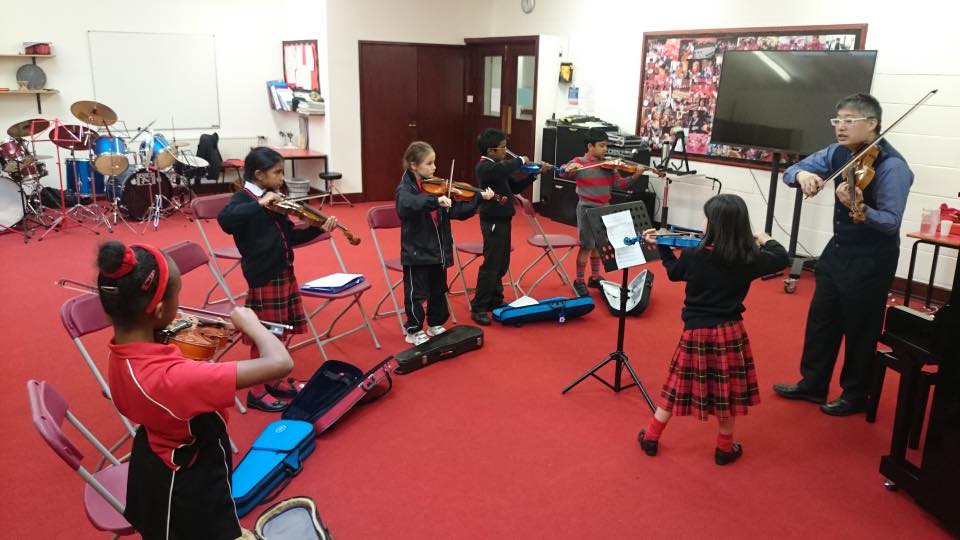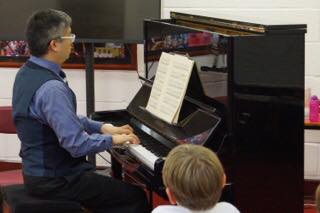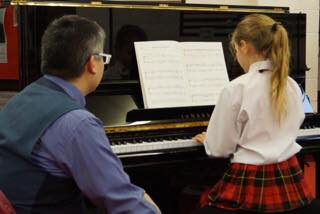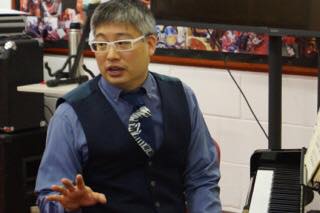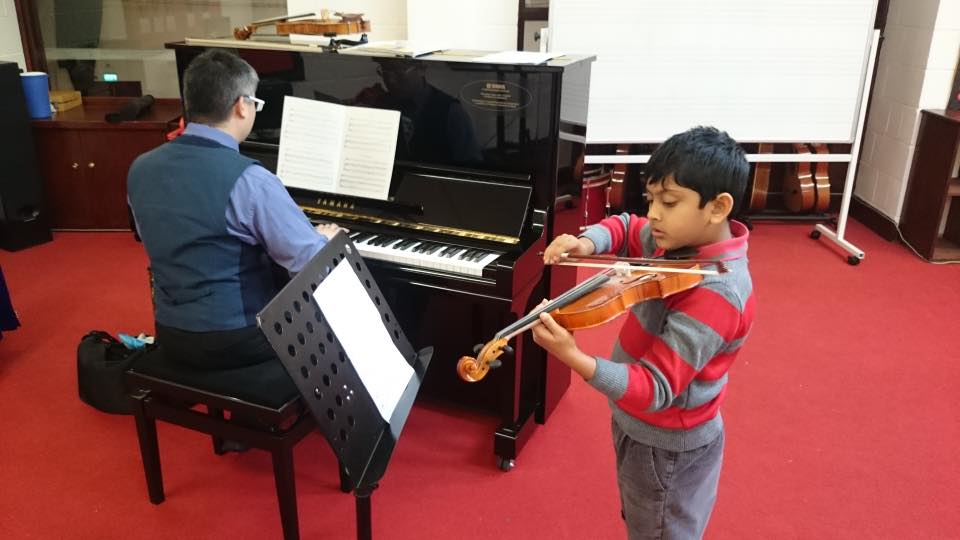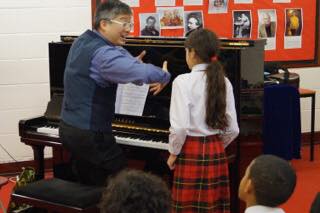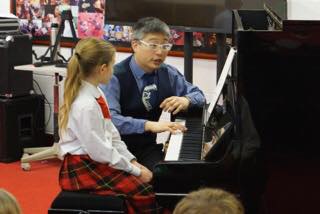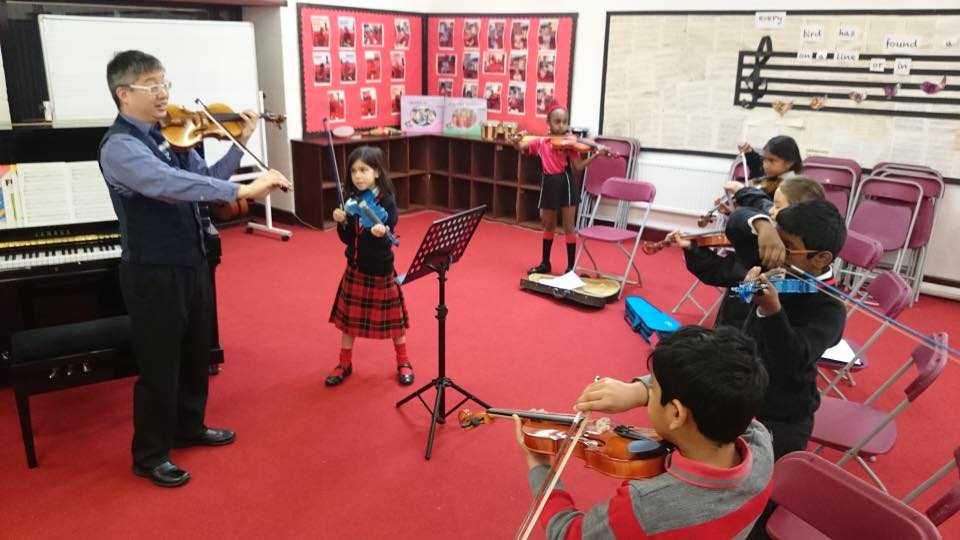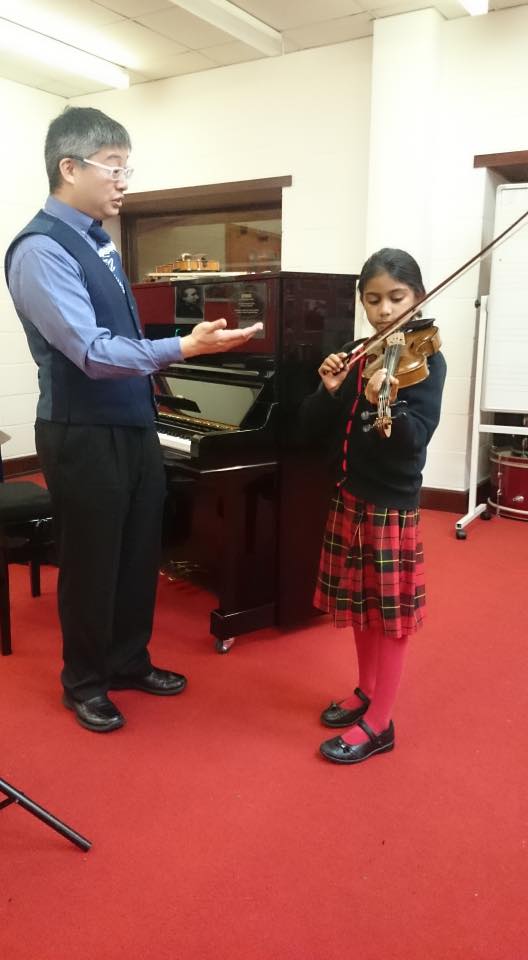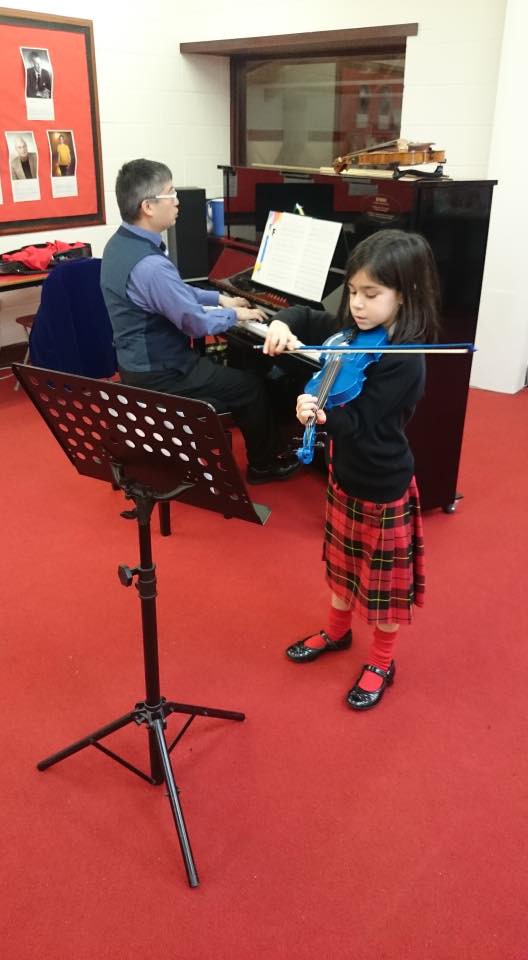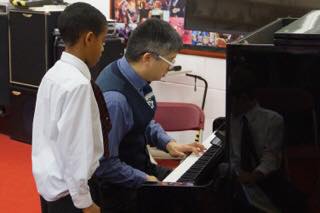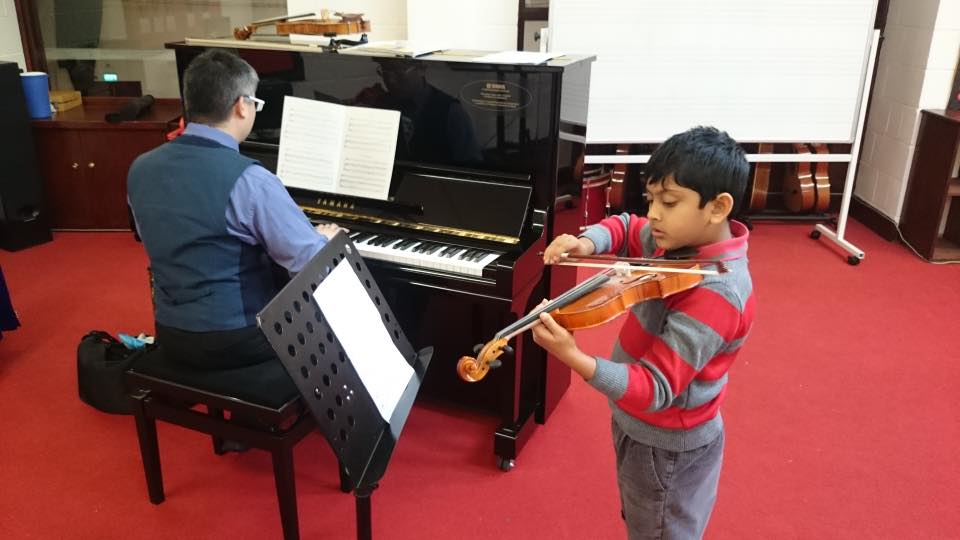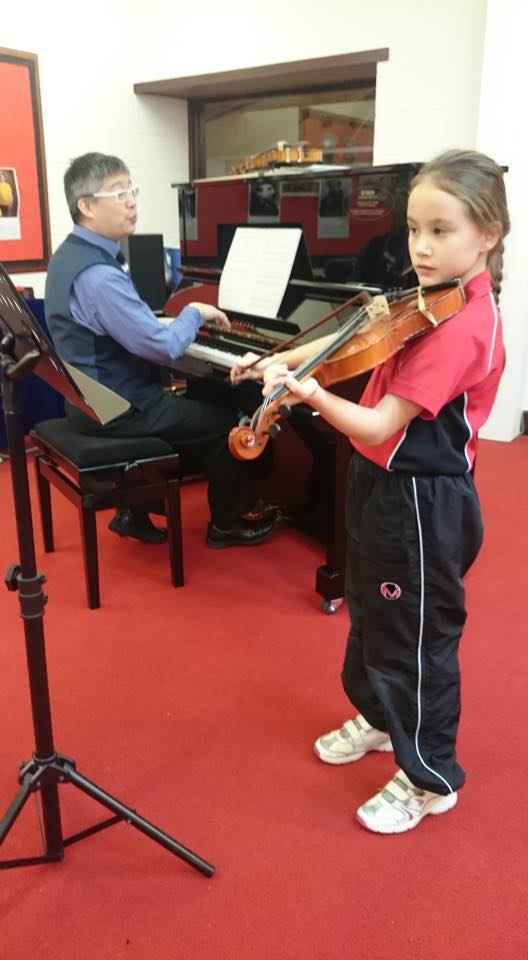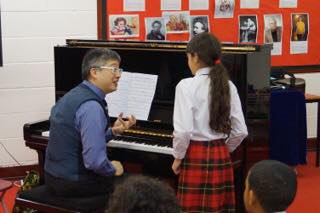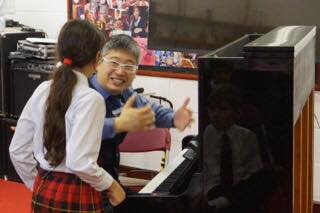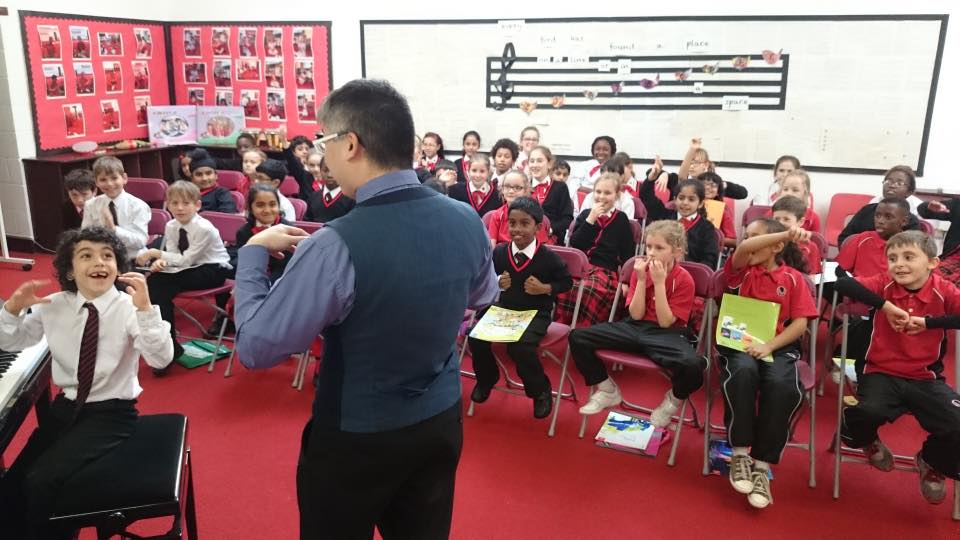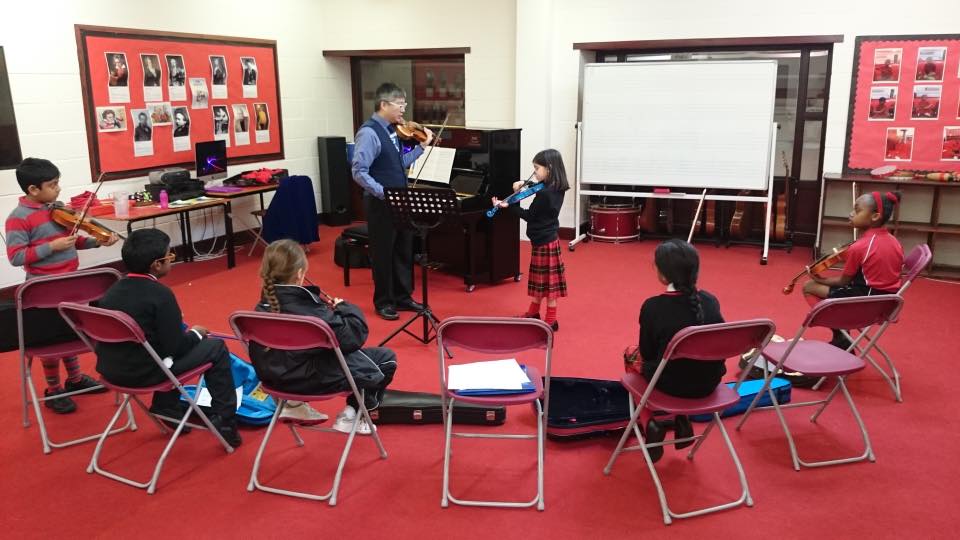 Mr Tolley, the head of music would not let me go until I gave a recital haha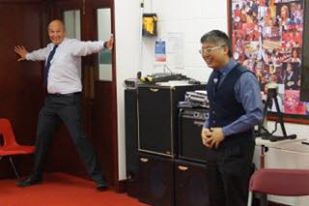 Masterclass for piano and violin students at Milton Keynes Preparatory School, June 2015.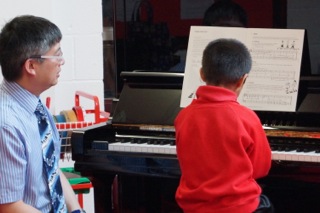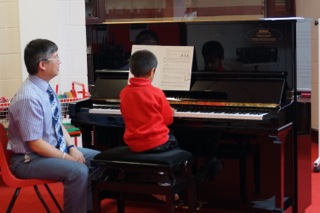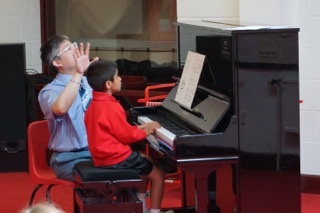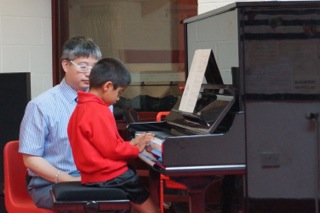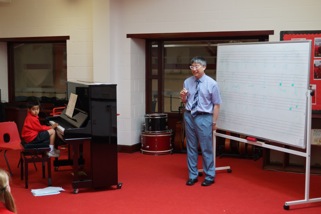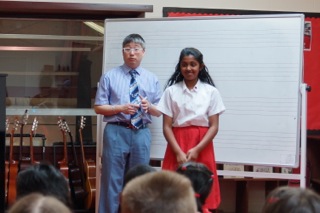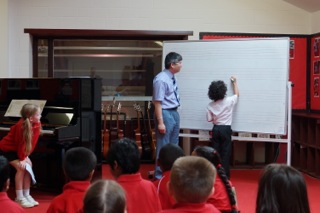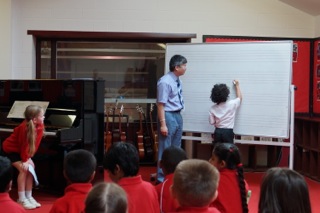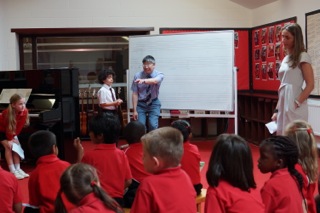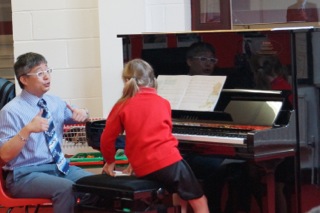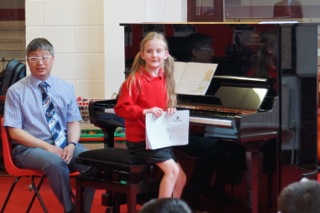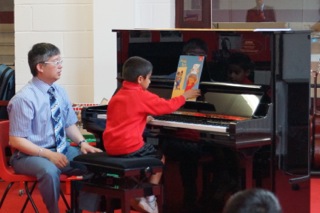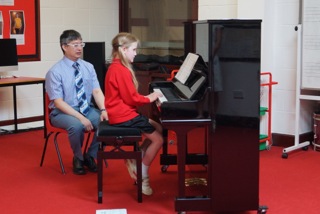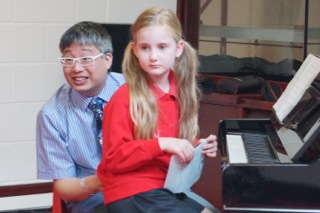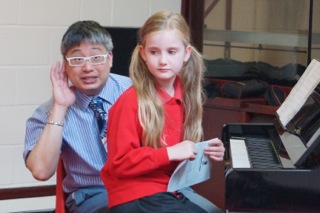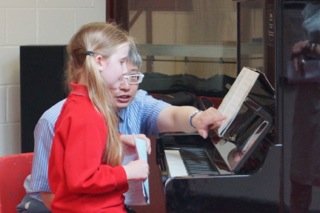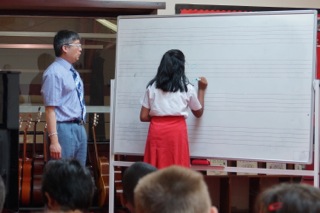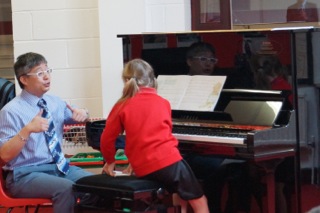 May 2013, Masterclass in Hong Kong. Here is cellist 9 year old Chloe Suen doing her grade 8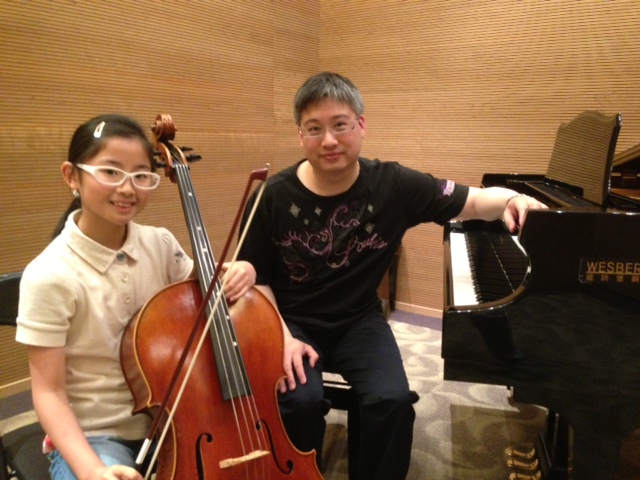 With my Rubio violin, Chinese New Year 2008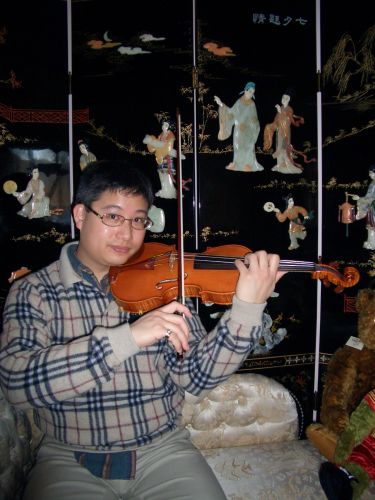 More recent photos of me playing, absorbed in the music (October 07)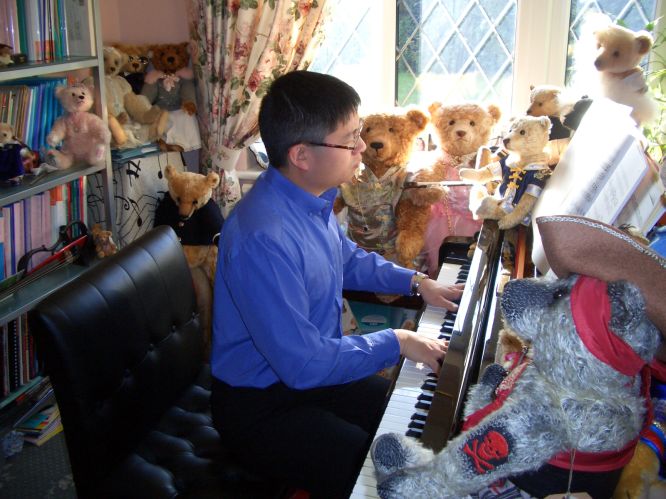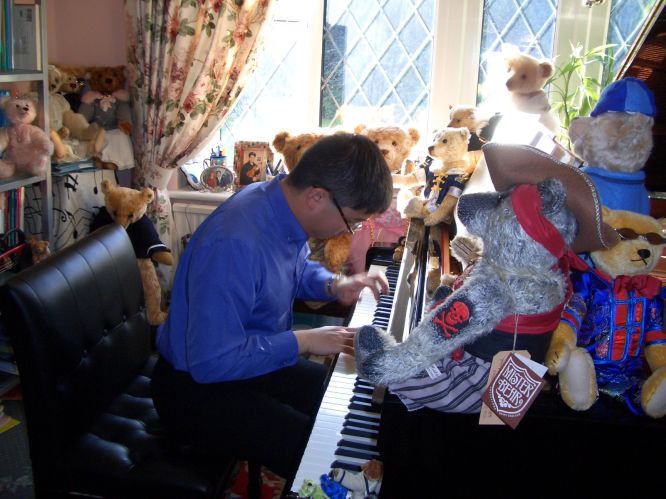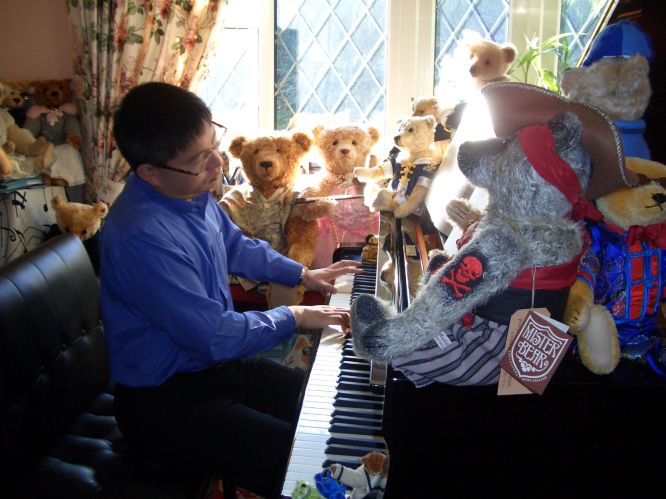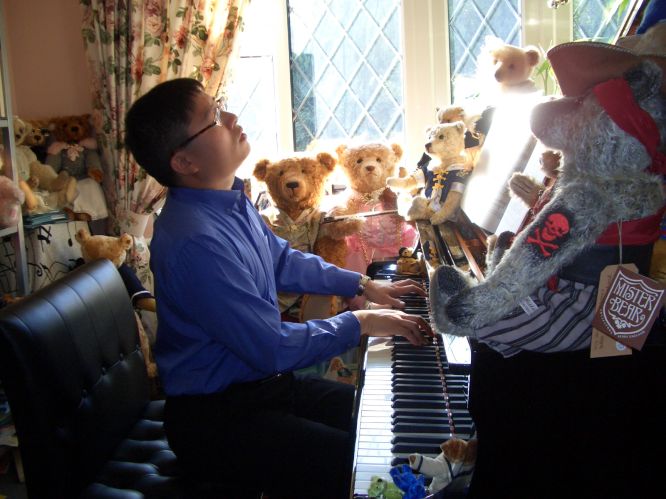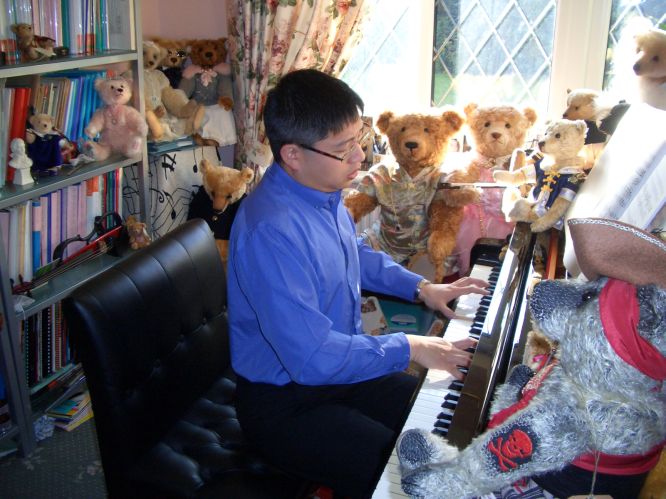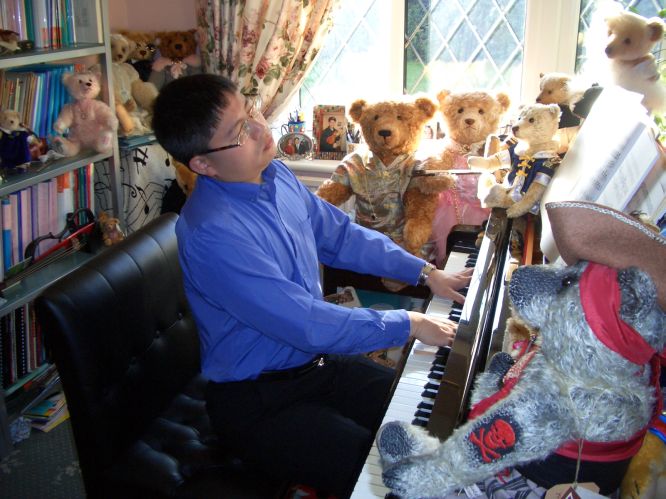 With my Rubio violin (September 07)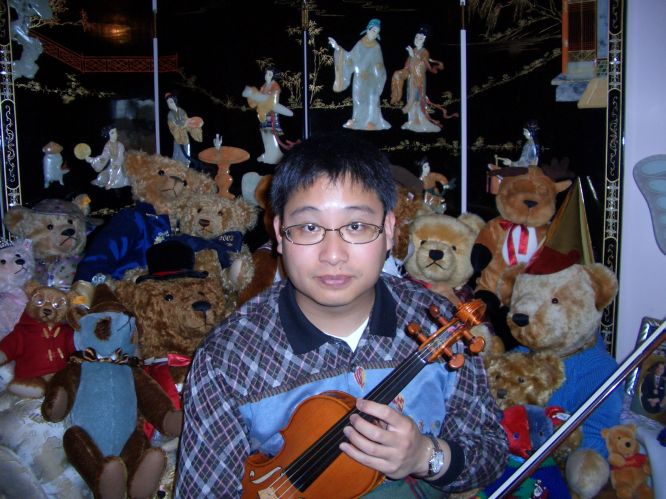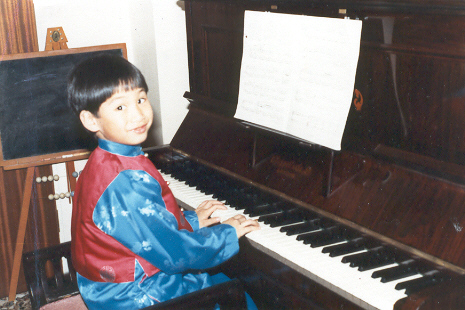 Jena at the piano aged 6 or 7 (I think, well i know it is me, just forgot how old I was at the time).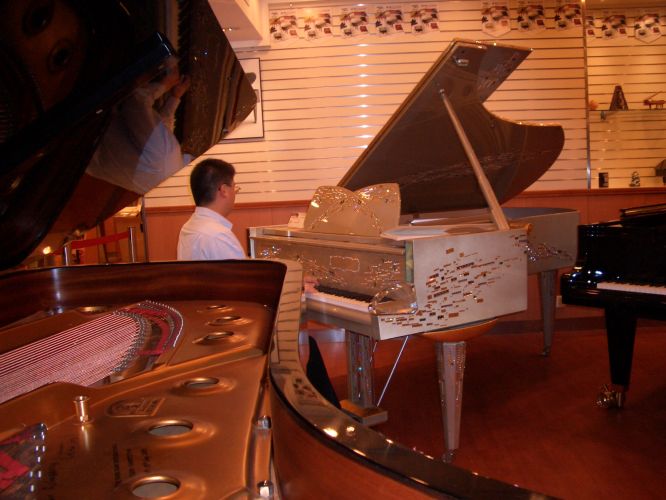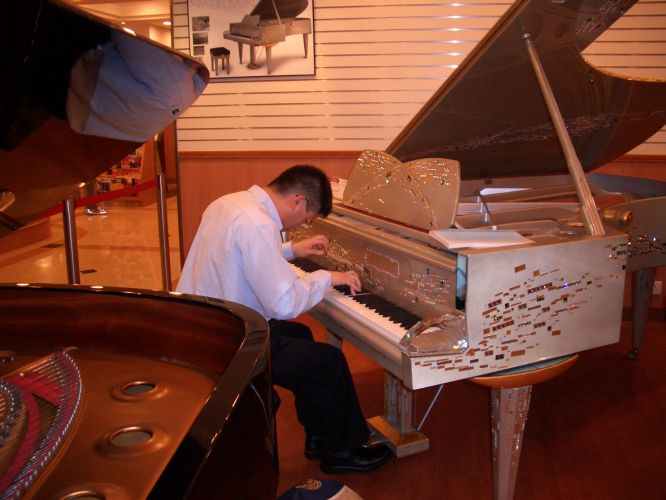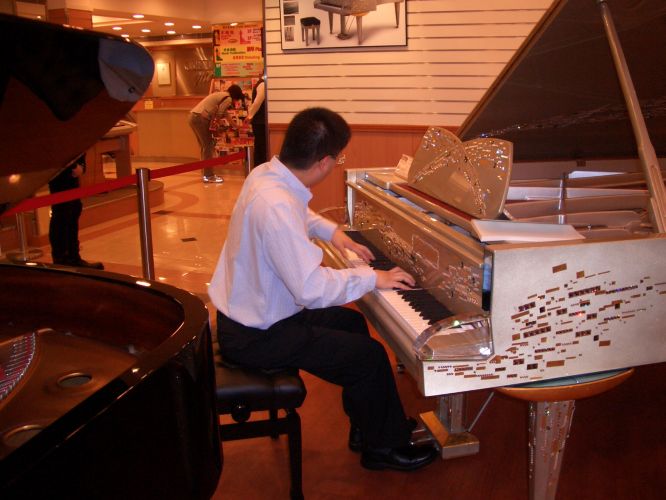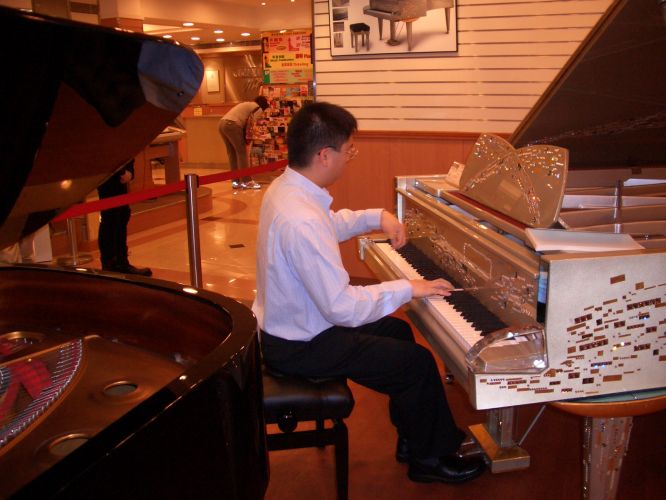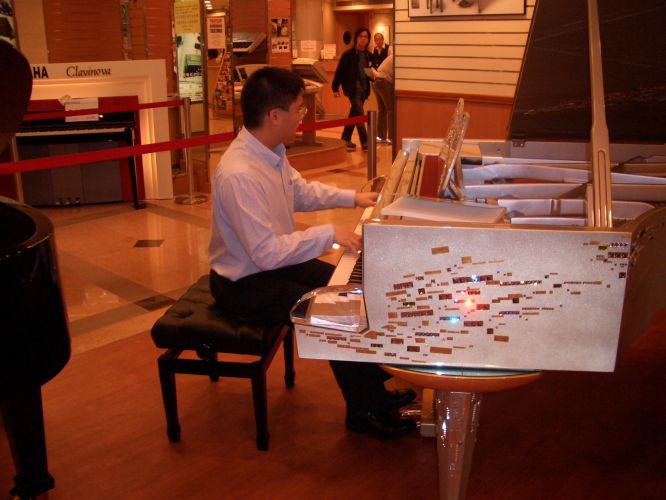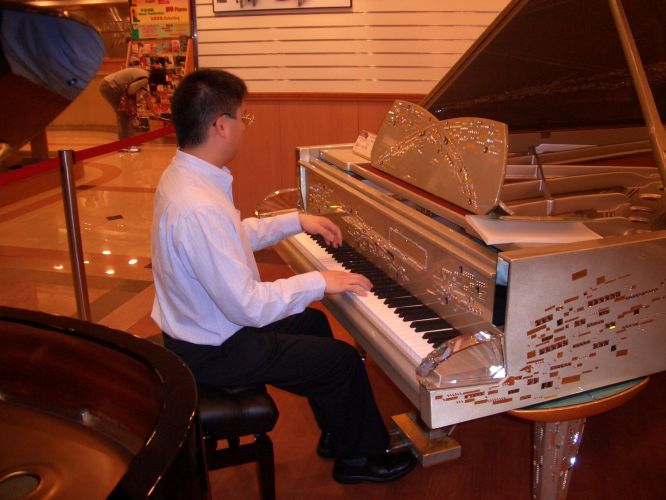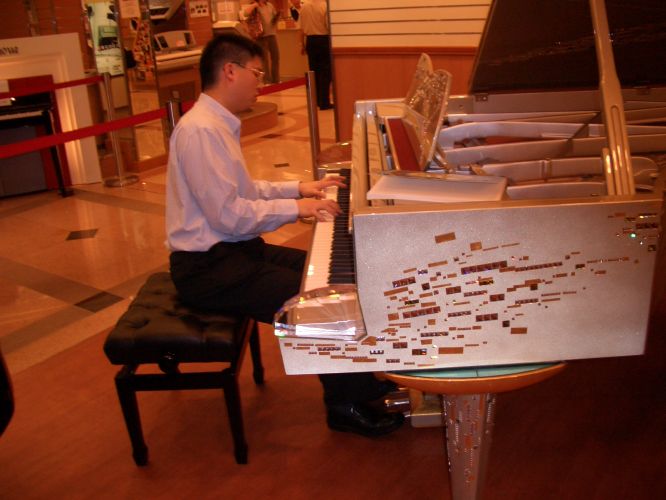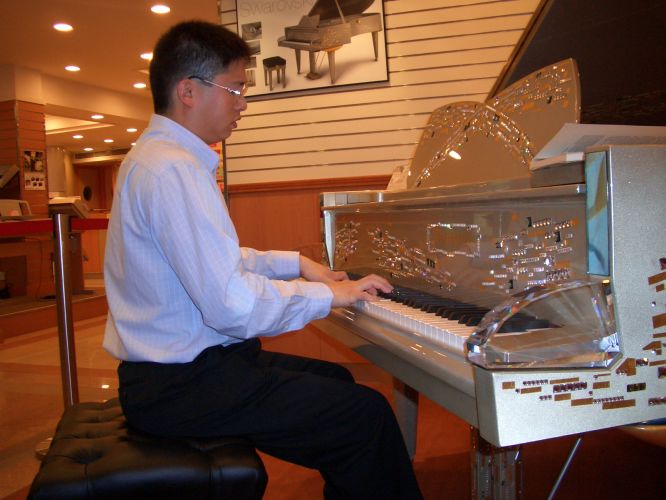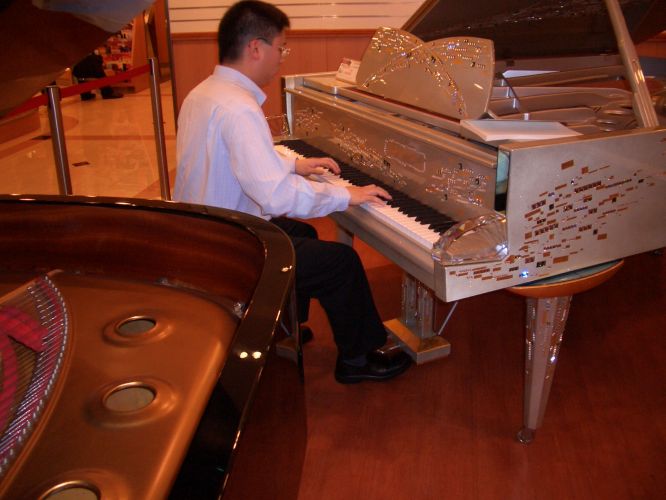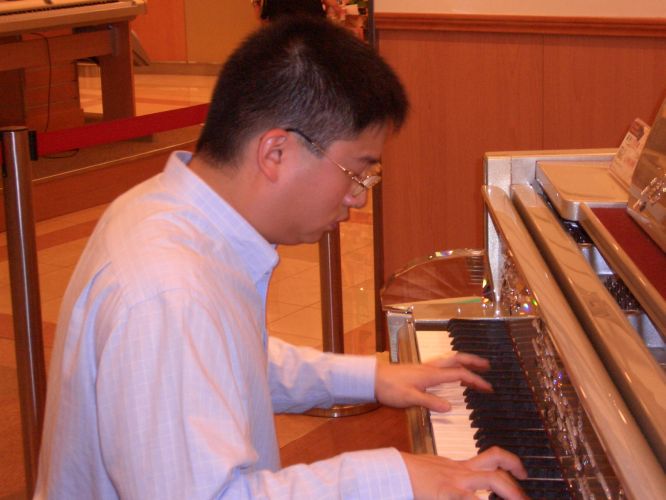 Jena at the piano October 2005: Jena playing on a $6,000,000.00 Limited Edition Swarovski crystal Bosendorfer Piano in Hong Kong! I was disappointed that it did not play or sound as good at the less fancier Steinways I played that day.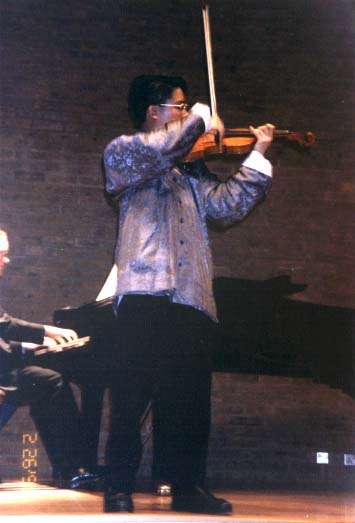 Jena's violin recital at the Jacqueline du Pre Concert Hall in Oxford 1997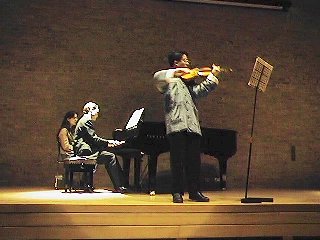 Jena's violin recital at the Jacqueline du Pre Concert Hall in Oxford 1997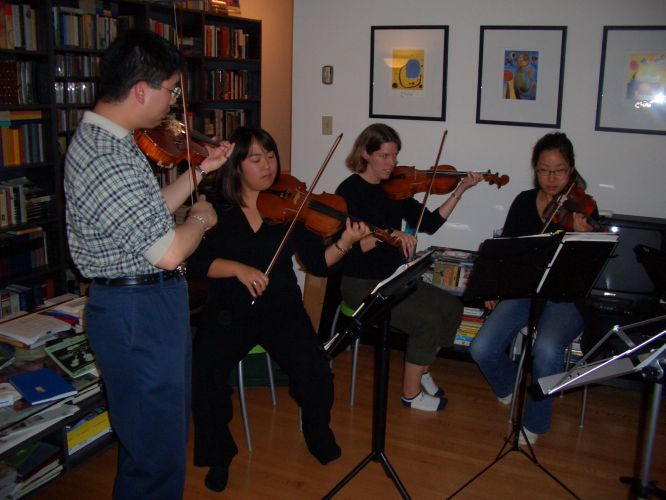 Jena rehearsing Vivaldi's 'Winter' Violin concerto from the 'Four Seasons' with string quartet playing the accompaniment for a short recital in the Minoru Chapel, Vancouver Canada 2004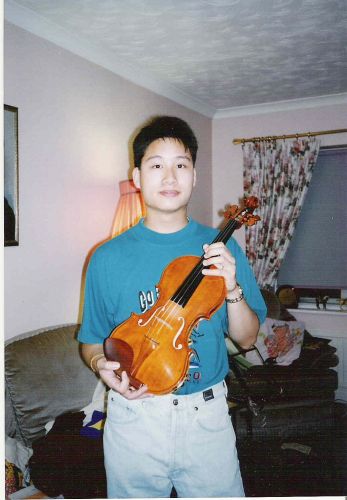 Holding one of my violins by David J Rubio, a present from my Grandpa. It is Rubio's own composite 1994 model of different features of Stradivari and other makers. I loved the colour of this violin!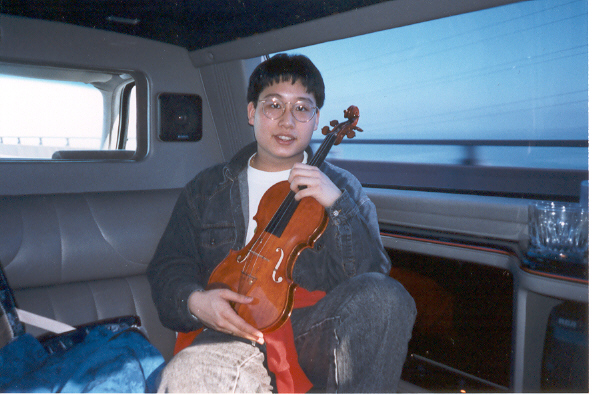 Jena even plays in the limo! San Francisco 1995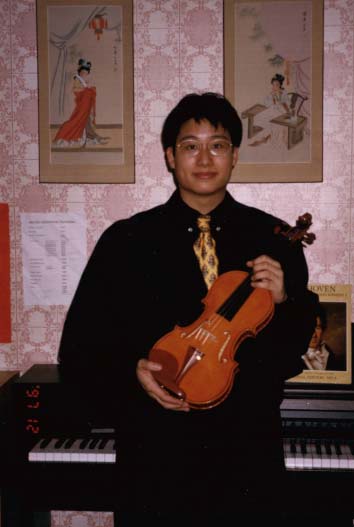 Jena's student days in Oxford 1997. I'm holding my violin by David Rubio made in 1997, which he made specially for me. It is a copy of the 'Vieuxtemps' Guarneri del Gesu. David started making these models after he had seen and heard the original violin at the Biddulph exhibition at the Metropolitan Museum in New York in 1994 when 25 violins by Guarneri 'del Gesu' where being displayed and played. He thought it sounded the best out of the lot with Paganini's 'Il Canon' second best for sound. I guess I'm just lucky to have it, and the sound carries all the way to the back of a concert hall, the e-string is very bright as well. When I went to see David to try the violin, I had a choice between a copy of the 'Rode' and the 'Vieuxtemps', and I fell in love with the later. It has a beautiful one-piece back with a very nice flame.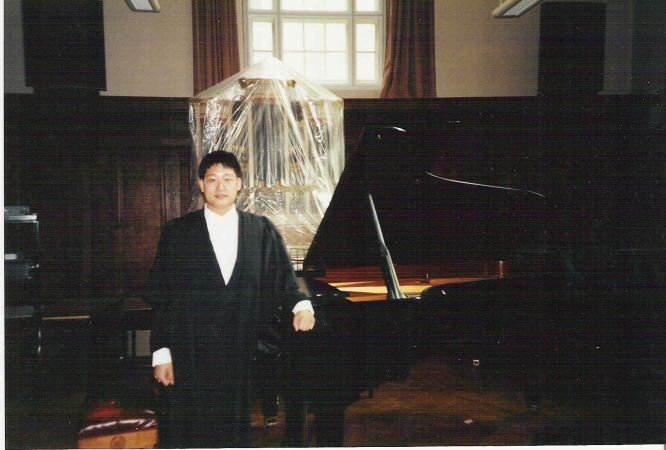 Michaelmas Term 1996: After a performance in the Dennis Arnold Hall, Faculty of Music, Oxford University. I'm not dressed up as 'Batman', I am wearing my 'subfusc' (University atire: my Scholar's gown, black suit, white wing collar shirt, white bow tie, although it was not practical for me to wear my mortar board hat, it might have fallen off as i was playing!).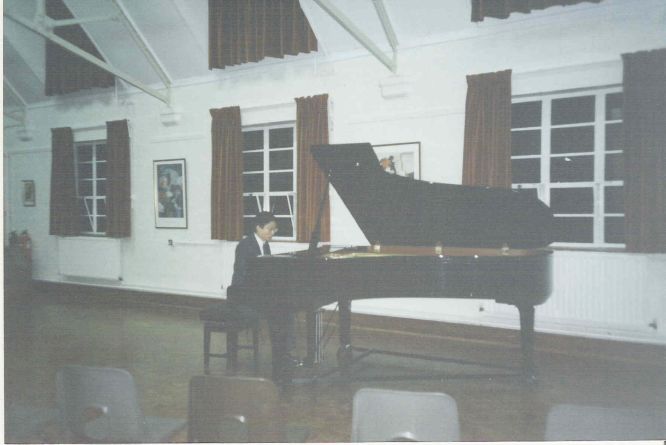 Performing Chopin at the Bromley Youth Music Centre, Kent. 1996

More photos later!

Last Updated: 16 May 2016

Please use the Site Navigator menu to view other pages of this website, or alternatively press the 'Back' button on your web browser.

COPYRIGHT 2004-2015: JENA PANG. ALL RIGHTS RESERVED.